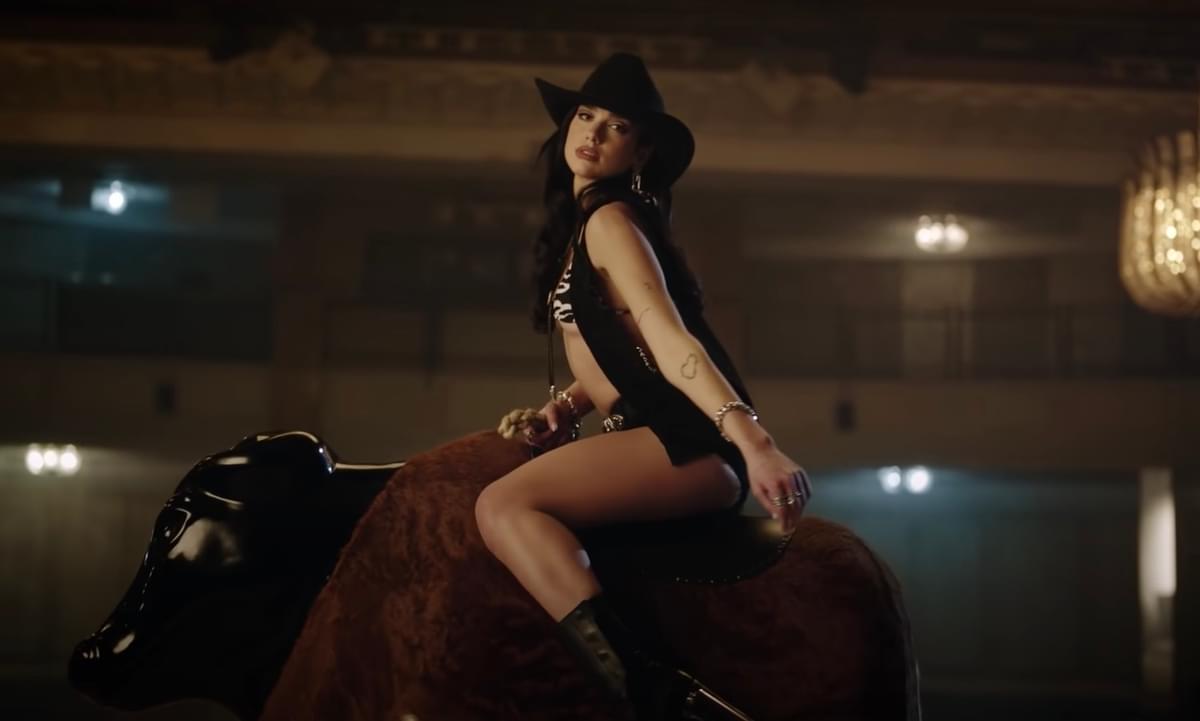 Dua Lipa says her third album is "starting to take shape"
Dua Lipa has given an update on her follow-up to Future Nostalgia, revealing that the album is "starting to take shape".
Dua Lipa hasn't released new music since her chart-topping Elton John and PNAU collaboration "Cold Heart" from August last year, but in a new interview with WSJ. Magazine, Dua Lipa spoke about making progress on her third album, which will follow 2020's Future Nostalgia.
"I've done a big chunk of writing: It's starting to take shape; I've got a lot of it recorded," Dua Lipa said. "It has a vision. It has a name, I think - for now. It's just been fun experimenting. I'm always going to make pop music, but it has its own unique sound, which is exciting and something that feels like a movement from Future Nostalgia. It's still in baby form, so we'll see as it progresses."
She added, "In all honesty, it's probably not what my fans want to hear, but I'm in no rush."
The interview also saw Dua Lipa discuss her experience on Argylle, which will be her first feature film role, and is due out later this year. "Everybody was saying 'Oh, isn't this so similar to making a music video?' but it's not at all," she explained. "In a music video, you really play to the camera, whereas in film, you have to forget the camera and get into character."
Get the Best Fit take on the week in music direct to your inbox every Friday