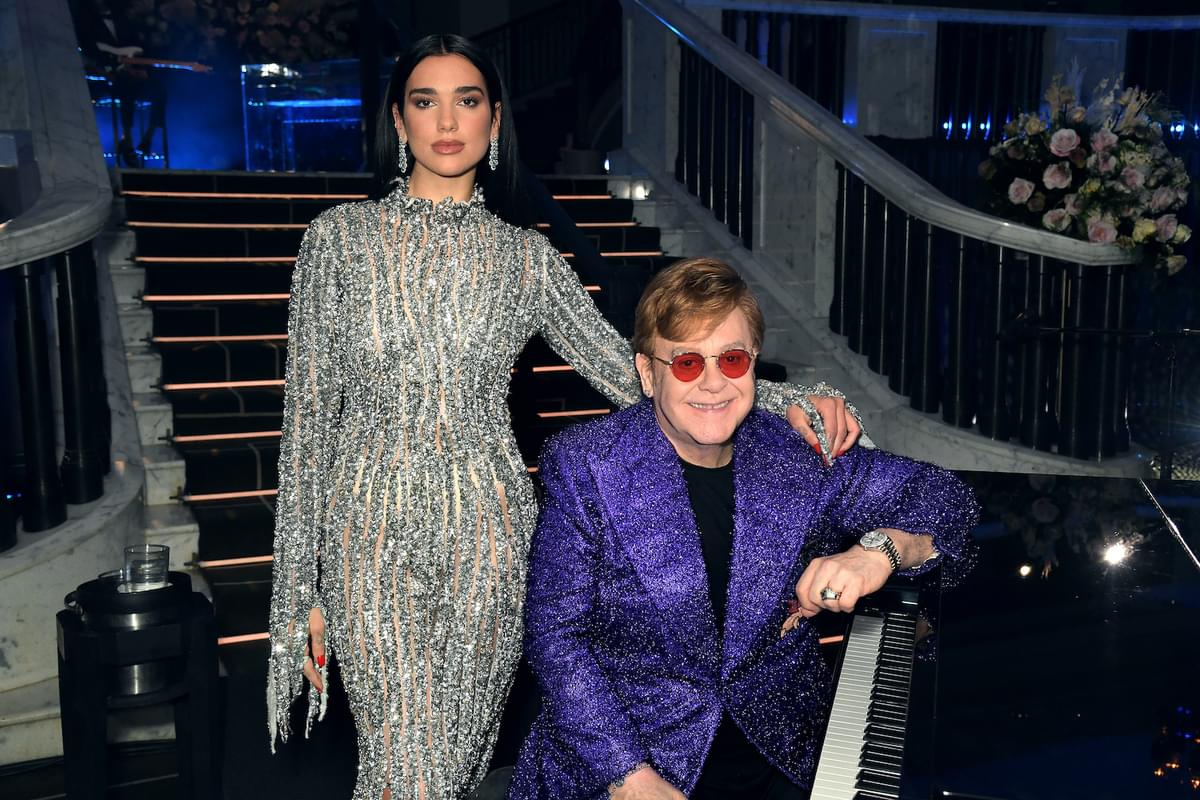 Elton John and Dua Lipa team up on new PNAU Remix "Cold Heart"
"Cold Heart" is a remix by PNAU, which features four of Elton John's classic tracks - "Kiss The Bride" (Too Low For Zero), "Rocketman" (Honky Château), "Where's the Shoorah?" (Blue Moves) and "Sacrifice" (Healing Hands).
The collaboration came together after Dua Lipa and John formed a friendship following his involvement in her Studio 2054 livestream last year. Dua Lipa then performed at The Elton John AIDS Foundation Academy Awards Viewing Party, and during the pandemic the two decided to work on music remotely.
John says, "The last 18 months have been hard, but being off the road has meant that I've actually had time to get back to my roots as a session player and collaborate with some wonderful artists. And having the opportunity to spend time with Dua, albeit remotely has been incredible. She's given me so much energy. She's a truly wonderful artist, and person, absolutely bursting with creativity and ideas. The energy she brought to 'Cold Heart' just blew my mind."
Dua Lipa continues, "Ever since we first "met" online, we totally clicked. Elton is such an inspirational artist and also has the naughtiest sense of humour – a perfect combination. It has been an absolute honour and privilege to collaborate on this track with him. It's so very special, with some of my very favourite Elton John classic songs combined – I loved being part of such a creative and joyous experience. Can't wait to hear it everywhere this summer."
PNAU add, "Setting a stage for the two greatest performers in the world today Sir Elton John and Dua Lipa, we knew we had to go in deep, take them into our world, the psychedelic lazer black lit club. Where all of us can meet on the dance floor, forget the outside and lose ourselves in the healing waters of music and love eternal."
Elton John and Dua Lipa's "Cold Heart" remix by PNAU is out now.
Get the Best Fit take on the week in music direct to your inbox every Friday