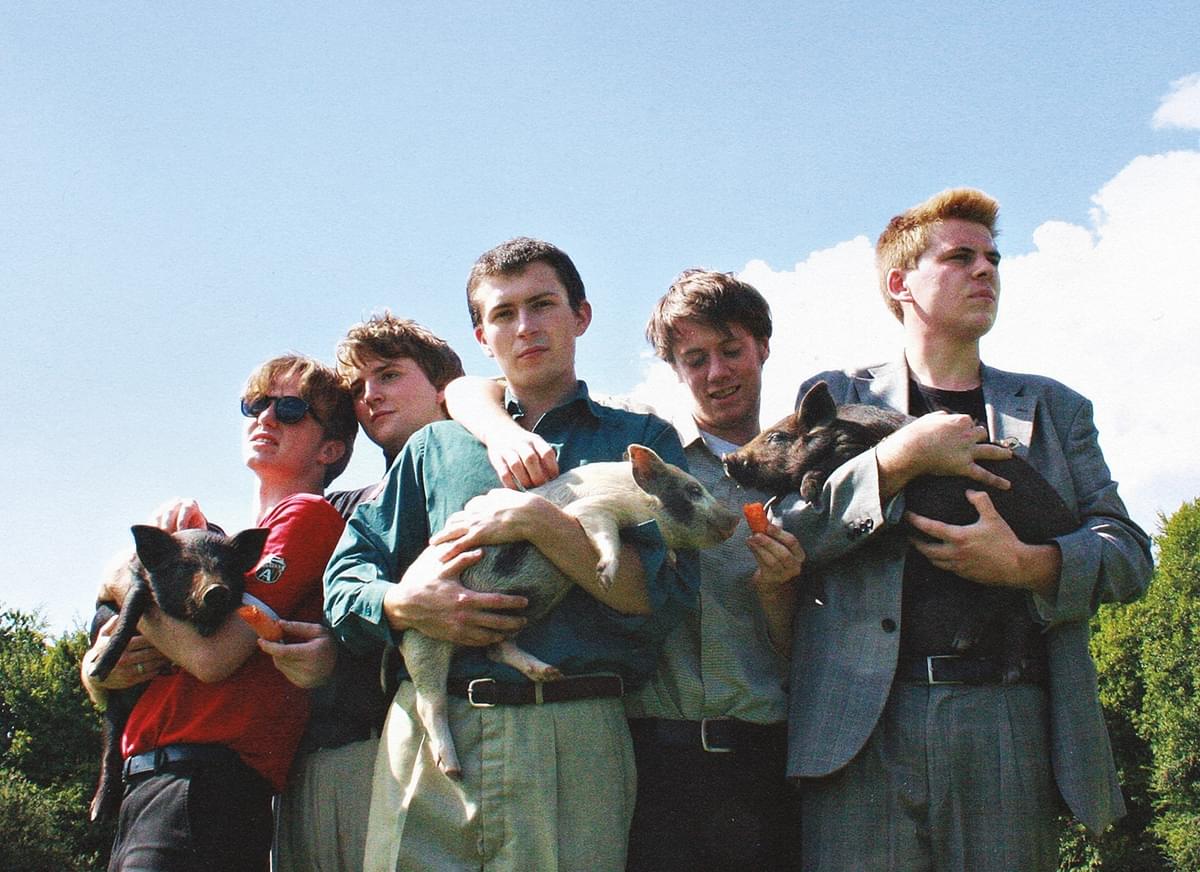 Dice respond to Shame's criticism of new booking fee policy
Shame, who recently released debut record Songs Of Praise, were unhappy with the nature of the booking fees - the band felt that Dice were "adding a 10% fee to our and many of our friends shows without the slightest consultation."
As per our first response, here's how we work. https://t.co/aMxTTH7nqq We believe there's no such thing as "face value" and "booking fees". Just tell the fan how much the ticket is upfront. Don't try and trick them.

— DICE (@dicefm) February 10, 2018
After discussing the matter with Shame over a series of tweets (one of which is above), Dice's UK Managing Director Russ Tannen has made a statement on the company blog:
"On Friday some of you might have seen that we got into a bit of a Twitter back-and-forth with the band Shame. This obviously sucks because a) we love the band and b) we started DICE to fix ticketing for fans, not piss them off. Shame called us out because we 'added a 10% booking fee'.
"I want to take some time out to explain things. When we started Dice in 2014 our tagline was 'Best Gigs. No Booking Fees'. For the whole time we used that line we didn't have booking fees and lost money on every ticket sold. Why? We were trying to figure out how this thing works. As we grew (thanks to you guys) we discovered that to get a significant allocation of tickets for bigger shows, we had to agree to include a 'booking fee'. This was particularly the case for our expansion in North America.
"We spent a lot of time debating our options at Dice HQ. Do we stick with Dice being a small player forever, and keep the 'no booking fee' line, or do we accept some fees, so we could sell more tickets to more incredible events... ultimately, it was a case of either drop 'Best Gigs' or drop 'No Booking Fees'. So we decided to start incorporating some fees to a small number of shows and dropped the 'no booking fees' line in January 2017. What didn't change is our commitment to always try and be the lowest price.
"I wish we had written a blog post explaining all of this back then. And I'm sorry for not posting this sooner.
"So what are these fees? It's essentially a small markup that covers some of our costs, and fulfils contractual obligations to some of our partners. We hate hidden extras and fake price breakdowns so the upfront price is always what you pay at the end. We believe in presenting one simple price to fans and there are lots of shows where we don't have any markup at all. I hope this explains where we are right now."
Dice, an award-winning company which recently entered the US market, has been praised by many for offering fans the chance to buy tickets at transparent prices - for a long time without any extra fees attached. It launched in 2014 partly in response to touts and the secondary ticket industry. Last year they launched a ticket refund scheme to help combat the rising prices on secondary ticketing sites.
Get the Best Fit take on the week in music direct to your inbox every Friday