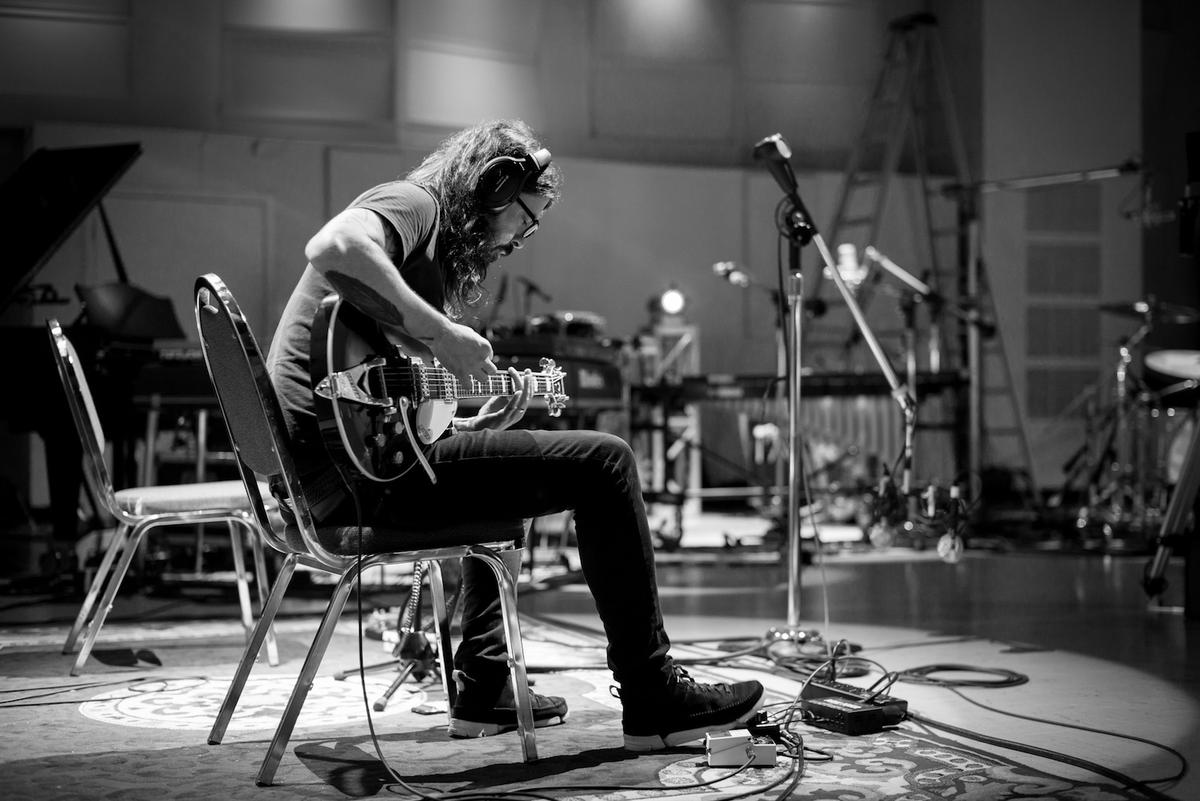 Dave Grohl teases 23-minute track alongside two-part mini documentary PLAY
The legendary Dave Grohl is gearing up to release PLAY, a two-piece documentary featuring a self-composed 23-minute track.
There isn't much Dave Grohl doesn't do, and having become an iconic rock musician through Nirvana, Foo Fighters, Queens Of The Stone Age and more, he's now embarking on a new project.
The esteemed musician will be bringing out a two-part documentary that includes his self-composed, 23-minute track.
Grohl plays all seven instruments in the track, and even wrote the composition himself, and directed the documentary with collaborator Mark Monroe.
Speaking about his new project, Grohl explains, "Watching my kids start to play music and learn to sing or play drums, it brings me back to the time when I was their age listening to albums, learning from
listening… and when I take my kids to the place where they take their lessons, I see these rooms full of children that are really pushing themselves to figure this out. And even now, as a 49-year-old man, I'm still trying to figure it out…it's not something that you ever truly master. You're always chasing the next challenge, and you're always trying to find a way to improve on what you've learned."
The main focus of the documentary is Grohl's goal to create the 23-minute track as a one-man-band, and if he made any mistakes or thought of a better option, he would start at the beginning again.
PLAY is released on 10 August by RCA/Roswell digitally. A limited edition vinyl drops on September 28.
Find out more.