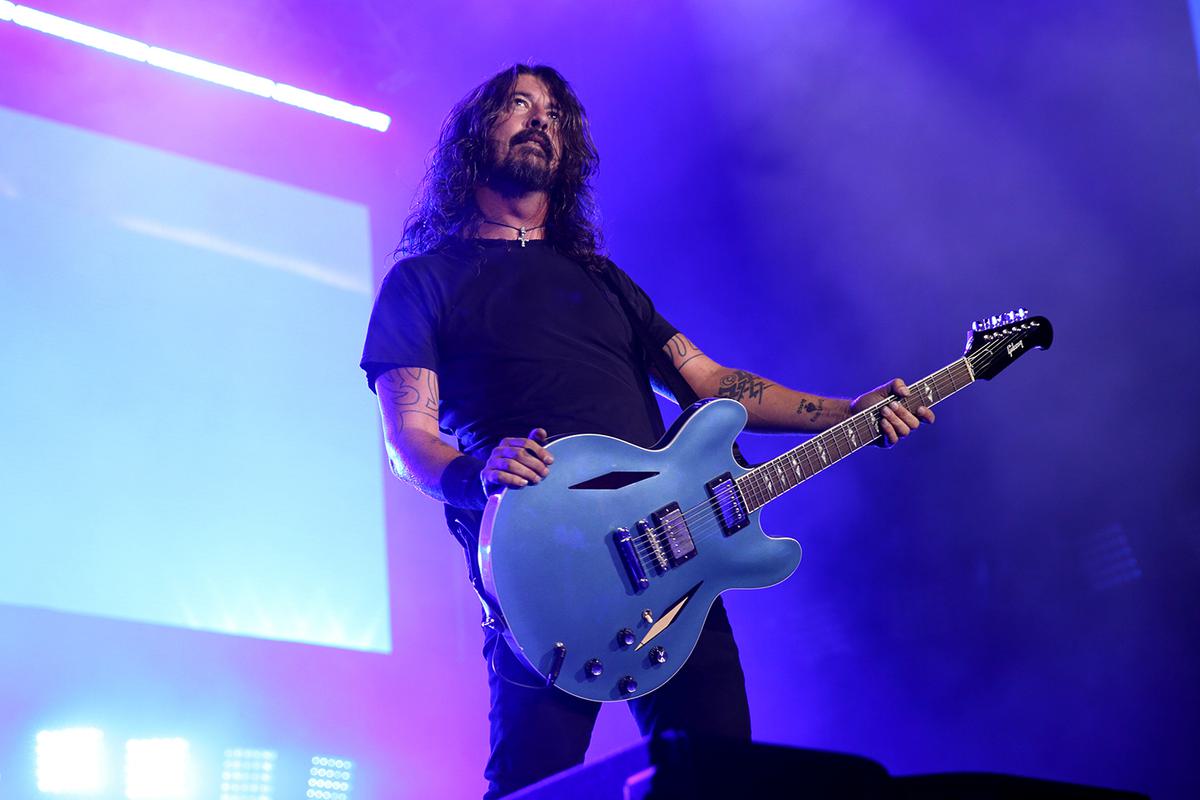 Dave Grohl says new Foo Fighters album is their "David Bowie Let's Dance record"
In a new interview, Dave Grohl has discussed the new Foo Fighters album, stating it's their version of David Bowie's Let's Dance LP.
Last week, Grohl and his mother appeared on ALT 98.7 FM for a new interview. As well as speaking about how Foo Fighters are meant to be on tour right now, Grohl also spoke about the sound of the album, and made an interesting comparison.
Dave Grohl said, "It's filled with anthemic, huge, sing-along rock songs. It's almost like a dance record - not like a EDM, disco, modern dance record. It's got groove, man."
The band leader added, "To me, it's like our David Bowie's Let's Dance record. That's what we wanted to make, 'cause we were, 'Yeah, let's make this really up, fun record!' And it's got its dark corners and whatever, but we were so excited to go out and play, and then we just hit pause on everything."
In the same interview, Grohl also spoke about Post Malone's Nirvana tribute livestream that took place last month. He said, "First of all, watching Travis [Barker] play the drums to those Nirvana songs, I was honoured. I thought that was super cool."
Grohl added, "They were killing it. So I watched a bunch of it. I was, like, 'that was really cool'. I don't get to see other people do Nirvana songs often, and he seemed perfectly comfortable with it, and it sounded great."
Foo Fighters' new album will be their first in three years, following 2017's Concrete and Gold.