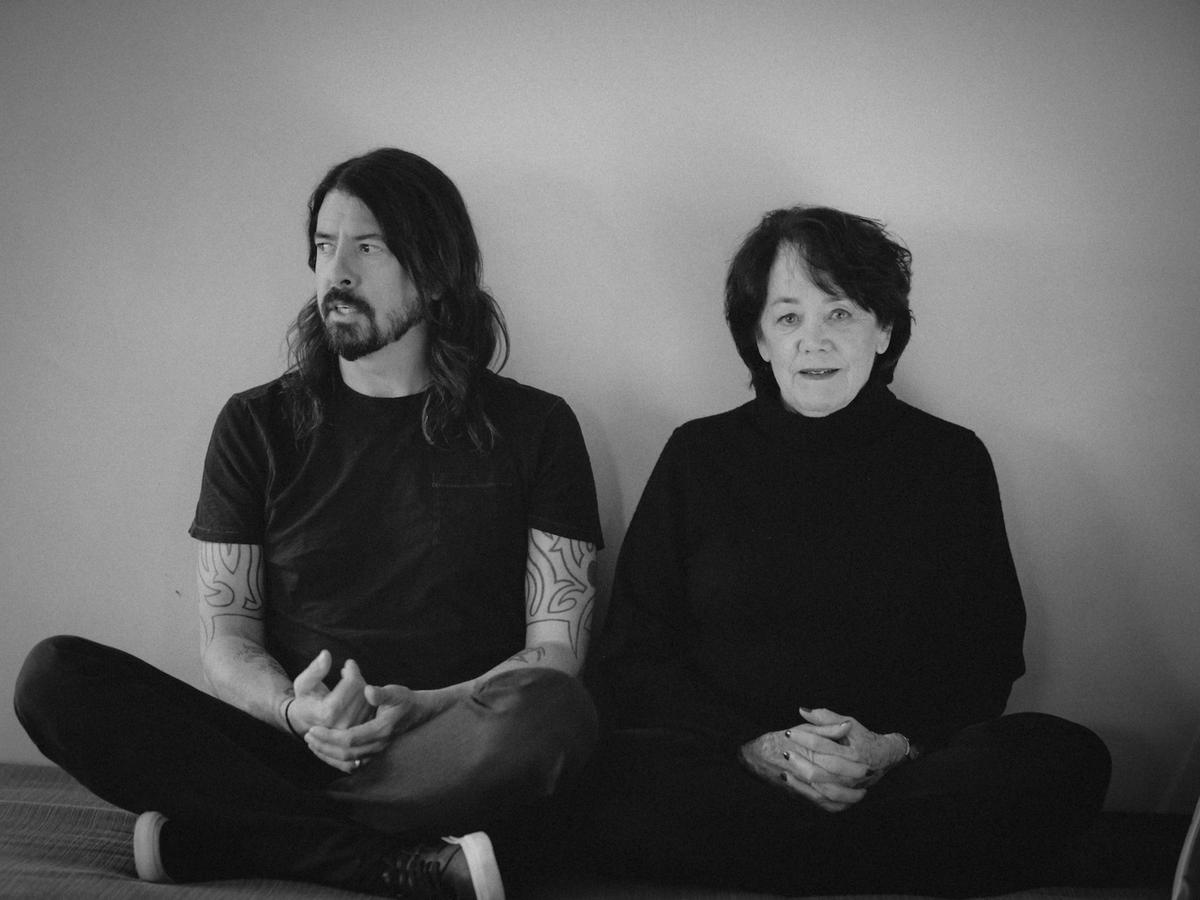 Dave Grohl defends teachers in first audio edition of Dave's True Stories
Dave Grohl has released the first audio edition of his Dave's True Stories series, which sees him defend teachers over the ongoing debate of reopening schools in the coronavirus pandemic.
At the beginning of the coronavirus pandemic in March, Grohl launched an Instagram account called Dave's True Stories. Over the past few months, the Foo Fighters vocalist has shared a number of stories, including his memory of jamming with Prince, his encounter with David Bowie, and more.
Today (22 July), Grohl has released the first audio edition of his stories series, which sees him discuss the importance of teachers, and defend them against "the daunting question of reopening schools".
Grohl's In Defense of Our Teachers story runs just shy of nine minutes, and begins with Grohl explaining his school experience, "To this day, I'm haunted by a reoccurring dream that I'm back in those crowded hallways, now struggling to graduate as a 51-year-old man, and anxiously wake in a pool of my own sweat."
"So, with me being a high school dropout, you'd imagine the current debate surrounding the reopening of schools wouldn't register so much a blip on my rock & roll radar, right?" Grohl says. "Wrong. My mother was a public school teacher."
He then discusses his mother's experience as a teacher. He reveals that Virginia Grohl had to work additional jobs to make extra income as she was only on $35,000 per year. Grohl adds, "Unsurprisingly, her devoted parenting mirrored her technique as a teacher. Never one to just point at a blackboard and recite lessons for kids to mindlessly memorise, she was an engaging educator, invested in the well-being of each and every student who sat in her class."
The rock legend then goes on to discuss the issues with reopening schools in a pandemic, "Teachers are also confronted with a whole new set of dilemmas that most people would not consider. There's so much more to be addressed than just opening the doors and sending [children] back home, my mother tells me on the phone. Now 82 and retired, she runs down a list of concerns based on her 35 years of experience: Masks and distancing, temperature checks, crowded bussing, crowded hallways, sports, air-conditioning systems, lunchrooms, public restrooms, janitorial staff. Most schools already struggle from a lack of resources. How can they possibly afford the mountain of safety measures that will need to be in place?"
Grohl also offers his best solution while digging at Donald Trump, "Remote learning is an inconvenient and hopefully temporary solution, but as much as Donald Trump's conductor-less orchestra would love to see the country reopen schools in the name of rosy optics, ask a science teacher what they think about White House press secretary Kayleigh McEnany's comment that 'Science should not stand in the way'. It would be foolish to do so at the expense of our children, teachers and schools. Every teacher has a plan, don't they deserve one too? My mother had to come up with three separate lesson plans every single day."