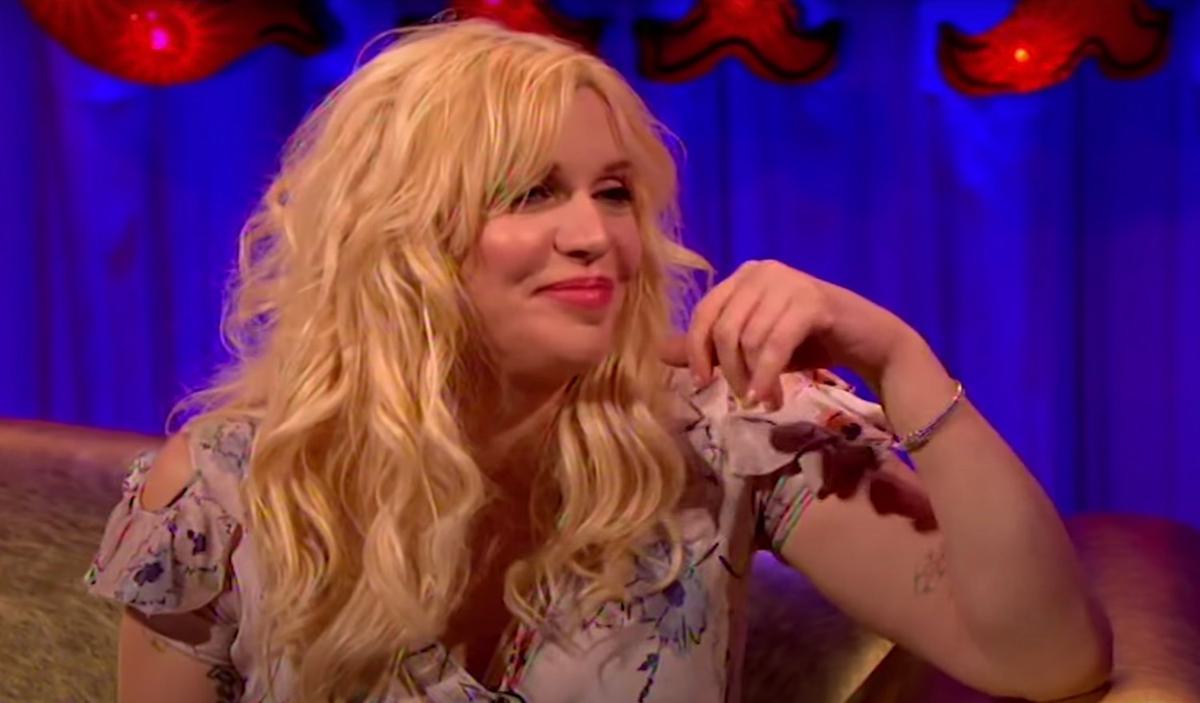 Courtney Love shares snippet of Aimee Mann cover with The Big Moon
Although Love hasn't released new music since contributing "Mother" to The Turning soundtrack in 2019, over the weekend she uploaded a video clip of her recording a cover of Aimee Mann's "Philly Sinks" in a living room alongside The Big Moon's Juliette Jackson.
Jackson plays acoustic guitar and duets with Love, who leads the vocals. They sing, "He picks a girl he can live without / And puts her down over there / Philly thinks, and when he thinks he can't feel anymore / Philly drinks, and when he drinks, all the drunks hit the floor / Philly sinks, and when he sinks you go down / And when you do, you both drown."
Love captioned the Instagram post: "Teaser. Roses coming. With bruises."
View this post on Instagram
It's currently unclear if Love will release the full cover of Mann's "Philly Sinks" with The Big Moon.
Last year The Big Moon released their Walking Like We Do album, and the band's drummer Fern Ford unveiled her debut solo single "Match".