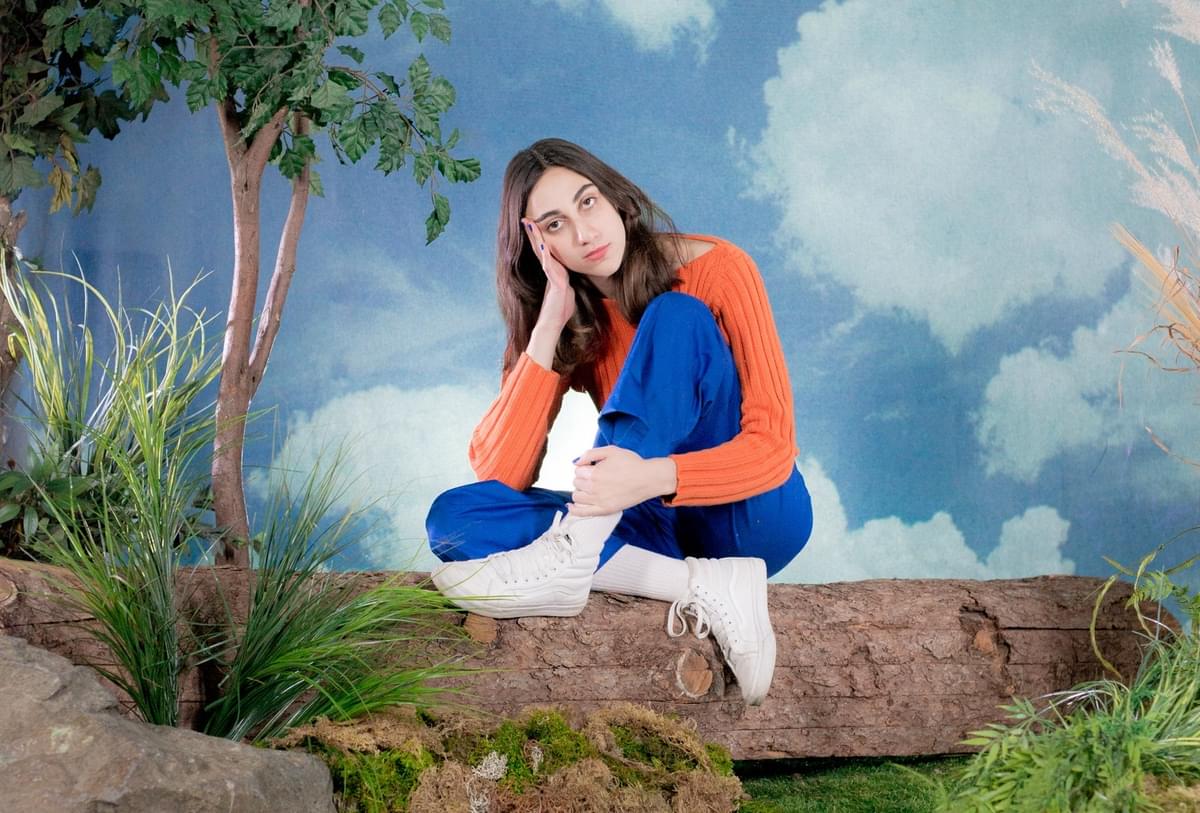 Common Holly soundtracks vulnerability with her intricate "sloth punk"
Get to know NYC-born Montrealer Brigitte Naggar, aka Common Holly, ahead of her appearance at our new music festival, the Five Day Forecast.
In October Naggar left jaws on the floor with full-length offering When I say to you Black Lightning, a melange of St. Vincentisms, vulnerable skronk-lite, and otherworldly indie-folk with intricate flourishes aplenty. Common Holly excels at introspection and her music cuts to the heart of a seemingly omnipresent anxiety with ease. It's a gorgeous collection of songs that together work as an engrossing unit to draw you into - and then keep you in - her world.
Listen to the record below and read our Q&A with Naggar afterwards.
Could you introduce yourself for us please?
Hello! I am a Montreal-based songwriter called Common Holly (like the plant).
What do you try to do with your music and how do you achieve this?
I write moody music and I perform it for people who like their space and quiet to also be interspersed with jarring moments of electric jangle. I try to write songs with honest lyrics and if I had to be compared to anyone in a dream world I would like to sound like a cross between Connie Converse and Thom Yorke - and I am happy to admit it.
Can you tell us what musical and non-musical influences have shaped your sound?
I love honest emotional songwriting, like Leonard Cohen and Barbara, the raw and rickety sounds of Elliott Smith and Broadcast, and the life-affirming poems of Walt Whitman and other effusive characters. I think the sound is shaped by a series of arguments between myself, my producer Devon Bate, our mixing engineer Hamish Mitchell, and my extra-persistent manager Dan Rutman.
If you had to invent a genre for your music, what would it be called?
I like Sloth Punk best as a genre.
When and where is the perfect time and place to listen to your music?
I think early morning or late at night. In your living room or in your headphones, when you feel your energy is anywhere under half its capacity and you're open to feeling some feelings.
What should people expect from your Five Day Forecast show?
It's a little more rockin' and a little more groovin' than the record. There's a lot of energy in it, but it still maintains the emotional qualities you might be looking for and some quiet moments when necessary.
What are you working on now/next?
I'd like to get more music out as soon as possible. I have many songs finished or in the works and I am so quick to become tired of the ones I have written that I feel some urgency about it.
Common Holly plays the sold-out penultimate night at our new music festival, the Five Day Forecast, at London's Lexington alongside Fenne Lily and Delilah Montagu.
Get to know the rest of the lineup.
Get the Best Fit take on the week in music direct to your inbox every Friday