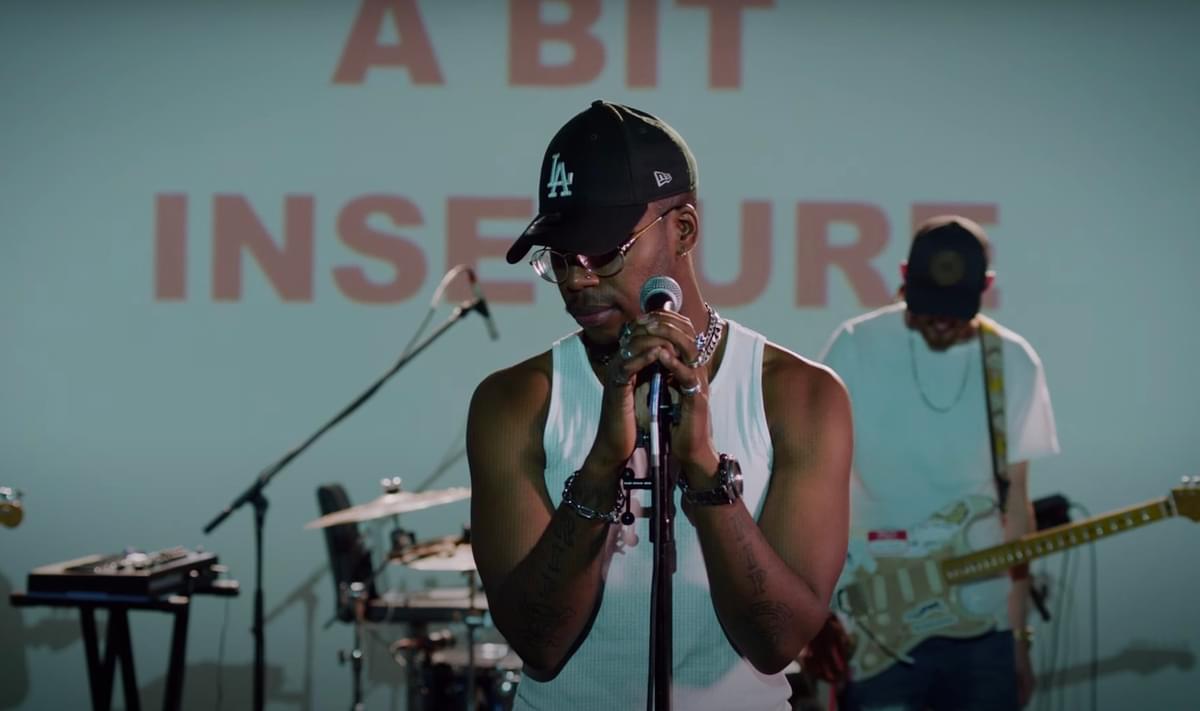 Che Lingo and IDLES feature in teaser trailer for upcoming documentary FIRST MOSH AFTER COVID
Che Lingo, members of IDLES and more appear in a new teaser trailer for a forthcoming documentary titled FIRST MOSH AFTER COVID.
Yesterday (11 April) Tom Dream, who has directed music videos for the likes of Art School Girlfriend, LANY and Julia Michaels, Celeste, Friendly Fires and more, shared a four-minute teaser trailer for his upcoming documentary FIRST MOSH AFTER COVID.
The director revealed in the caption for the trailer that he's been working on it "for the past few months" amid the global pandemic, which brought live shows to a halt. He wrote, "The aim was to bring together a dedicated mosh hunting community to help track down and intercept the first official mosh pit in the UK once Covid restrictions are lifted."
Dream's teaser for FIRST MOSH AFTER COVID features appearances from Che Lingo, IDLES guitarist Lee Kiernan, Wu-Lu, and gives contribution credits to Pigs Pigs Pigs Pigs Pigs Pigs Pigs, Sports Team, Loose Articles and more.
While FIRST MOSH AFTER COVID is described by Dream as a "film in the making", Dream revealed that it "promises to be more than a film about moshing. It's a film about the resilience of the DIY music industry in this country; all the bands, fans, photographers, tour managers, roadies, sound engineers and independent venues that make the music industry what it is today in the UK."
He added, "It's also a film about what we've lost this past year to covid, and what we've been through mentally. The science of human touch, the psychology of crowd behaviour, and the impact of isolation on our mental wellbeing and our creativity. We'll uncover the power of communal alchemy, social and sonic harmony, and that transcendent feeling in the pit, where for one brief moment, many people make a whole."
View this post on Instagram
FIRST MOSH AFTER COVID is yet to be finished, but with England having eased some lockdown restrictions today (12 April), there's some hope that Tom Dream may be able to finish the film later this year.
Get the Best Fit take on the week in music direct to your inbox every Friday