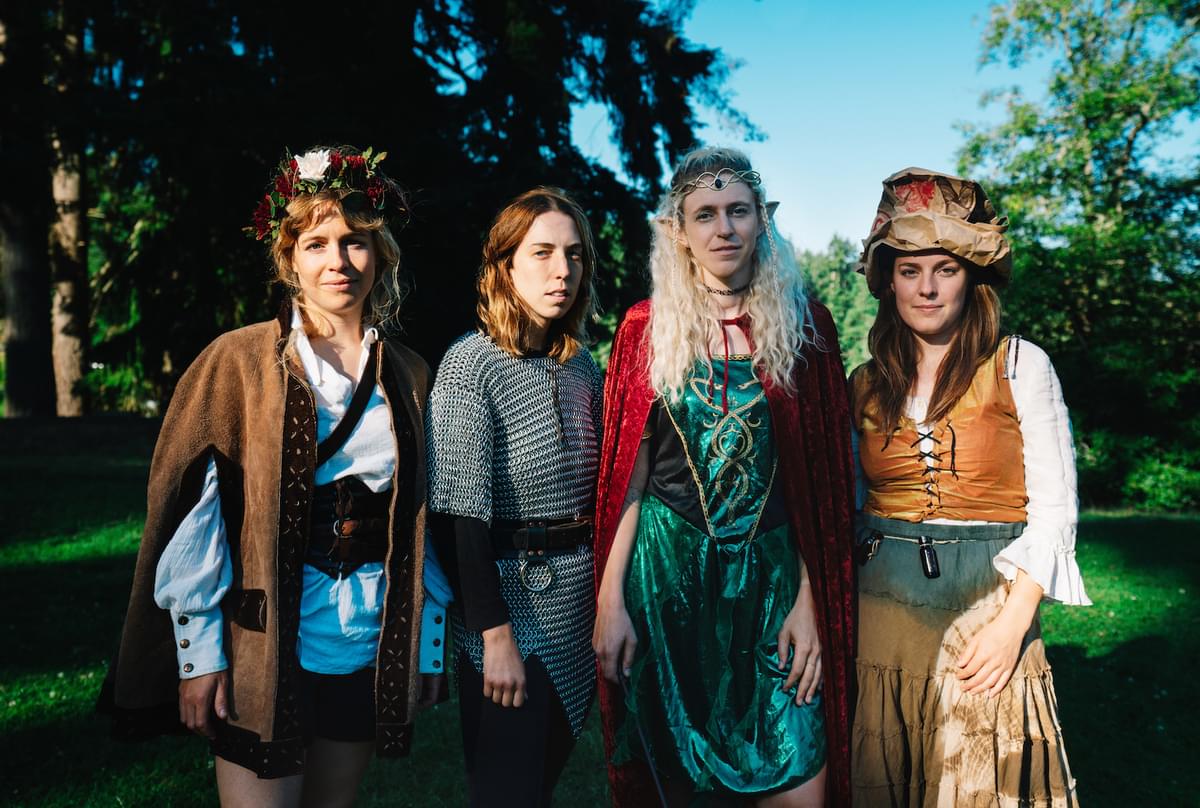 Chastity Belt announce new 7" single with b-side "Fear"
Chastity Belt have returned with news of a new 7" single coming out next month, and have unveiled the b-side "Fear".
"Fear" is the group's first new material of the year, following last years "The Process", which appeared on a digital split single with Loose Tooth.
The band's Lydia Lund says of the new track that's teamed with a Eleanor Petry-directed video, "I wrote the song a few summers ago based around a dream I had. At one point in the dream, I was opening door after door, noticing the fear build, then dissipate upon opening, then build again when I realized there was yet another door. It felt like my dream was giving me practice in noticing my fear as something separate from the thing causing the fear, as something potentially more harmful and unbearable."
"About a year later I was recording vocals out at my parents' place," Lund adds. "My mom knocked on the door – 'is there anything you want to talk to me about? Is there something you're afraid of?' At that point I'd become so detached from the lyrics of the song it took me a minute to realize she thought I was doing some kind of primal scream therapy. And I guess in a way I am."
Although Chastity Belt's latest outing marks their first new material in over a year, the group's Julia Shapiro recently released her second solo album Zorked.
Chastity Belt's "Fear" single is out now. The 7" single featuring "Fake" will arrive 3 December, and is
available to pre-order now
.
Get the Best Fit take on the week in music direct to your inbox every Friday