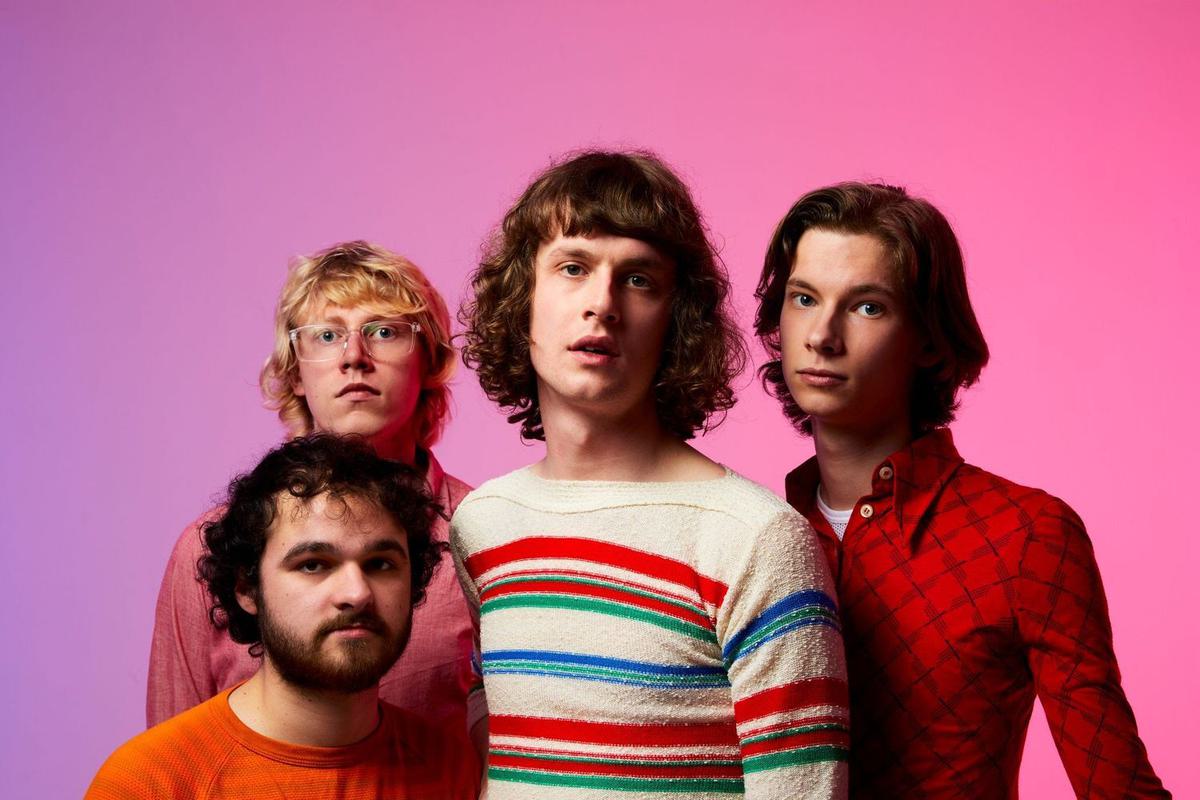 Buzzard Buzzard Buzzard deliver new track "Yourself"
Buzzard Buzzard Buzzard have released new track "Yourself" as the latest outing from their forthcoming debut album Backhand Deals.
After announcing Backhand Deals with new single "You" back in September, the Cardiff band have released another taster of their debut record titled "Yourself", which arrives with a live video.
Vocalist and guitarist Tom Rees explainssays of the track, "Basically I had never realised how incapable I am of living by myself until my girlfriend Carlota went to live in Venice for three months to work at the Biennale and I found myself eating corn flakes dry out of the box for dinner, just thumbing them in my gob asking myself where it all went wrong. It's natural to miss someone of course though I think I took it to new heights."
He adds, "This one's about my reluctance to let in about those feelings to her though, big 'naaaah I'm totally fine I'm doing great!' vibes, real male-engrained-denial-of-true-feelings vibes, I didn't think I was capable of that until this all happened so it's good to know I'm just as dysfunctional as everyone else. Not to mention I think it's still potentially problematic that the first time I had a real go at writing a love song it was kind of all about me anyway, go figure."
Buzzard Buzzard Buzzard's debut album will also feature previous singles "Crescent Man vs Demolition Dan" and "New Age Millennial Magic".
Rees said of their album in September, "Backhand Deals is a practise in subverting the ideology of rock music as something that needs to be 'brought back from the dead'. Rock should be about enjoying yourself honestly, whether that's washing the dishes, sweeping the yard, or complaining about whoever got elected. Rock is a sweeping power, and is attributed to anyone who performs art honestly, from Lizzo feeling good as hell to AC/DC riding down a highway to hell. The honesty is the same, and the honesty prevails."