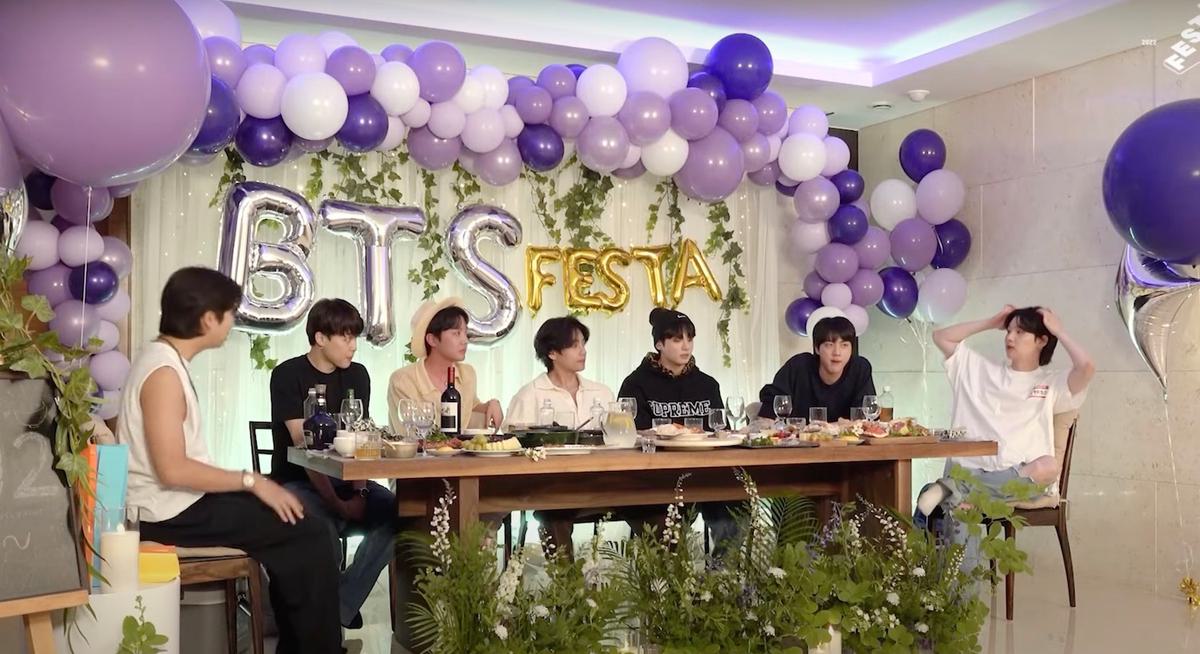 BTS rep says they're "not on hiatus but will take time to explore some solo projects"
Yesterday (14 June) BTS shared their 2022 FESTA dinner video, and the group reflected on the future of the band, with the group's Suga saying (according to subtitles), "We're going into a hiatus now. Should we talk about why we're not doing the FESTA or making content?". According to Pinkvilla, Suga actually said, "Anyways, we've now entered an off period/off season."
RM said during the dinner, "I realised that the group has definitely changed. We have to accept that we've changed. For me, it was like the group BTS was within my grasp until "ON" and "Dynamite", but after "Butter" and "Permission to Dance" I didn't know what kind of group we were anymore."
Jimin also said that the group is "trying to find our identity and that's an exhausting and long process."
According to Pitchfork, a representative for BTS clarified that the group "are not on hiatus but will take time to explore some solo projects at this time and remain active in various different formats."
Bandwagon Asia also reported that Big Hit Music said in a statement, "BTS now starts a new chapter with new solo projects as well as group projects. Members will take this time to achieve personal growth through various new activities, and we expect it to further strengthen the foundation for the group's long run as a team."
Multiple reports (including one from Billboard) claim that J-Hope will be the first member to release a solo project, after he joined the Lollapalooza 2022 line-up as a headliner last week.