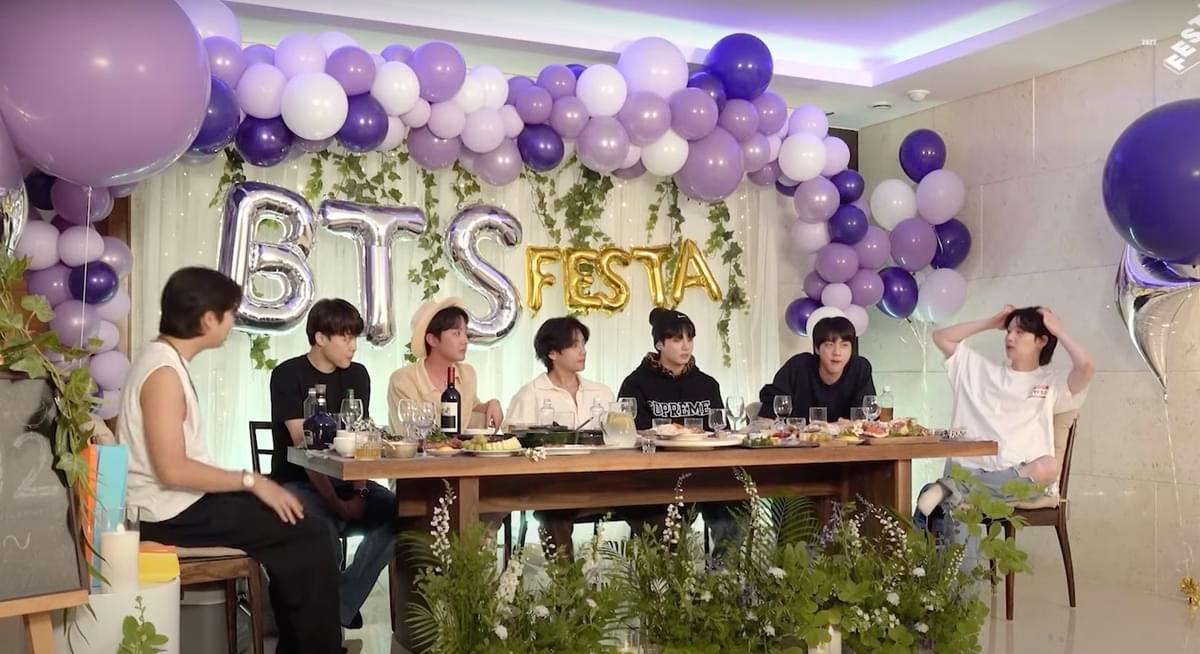 BTS announce hiatus to work on solo projects
BTS have revealed that they're going on a hiatus so they can have some time to focus on their individual projects and new direction as a group.
During BTS' 2022 FESTA dinner video, the group's Suga said, "We're going into a hiatus now. Should we talk about why we're not doing the FESTA or making content?"
RM responded, "Since the topic of our direction came up ... I'm happy just being together. I started music and became BTS because I had a message for the world. I didn't know what I would do after "ON" but then COVID-19 came up ... And I realised that the group has definitely changed. We have to accept that we've changed. For me, it was like the group BTS was within my grasp until "ON" and "Dynamite", but after "Butter" and "Permission to Dance" I didn't know what kind of group we were anymore."
"Whenever I write lyrics and songs it's really important what kind of story and message I want to give out, but it was like that was gone now," RM continued. "I don't know what kind of story I should tell now. I've always thought that BTS was different from other groups, but the problem with K-pop and the whole idol system is that they don't give you time to mature. Yoou have to keep producing music and keep doing something."
Later, RM added that it's "become my job to be a rapping machine and remake music and speak in English for the group."
Jimin said, "We can't help but think of our fans no matter what. What kind of artists we want to be remembered by our fans. I think now, finally, we've come to think about what kind of artists we each want to be remembered as to our fans. I think that's why we're going through a rough patch right now. We're trying to find our identity and that's an exhausting and long process."
Get the Best Fit take on the week in music direct to your inbox every Friday