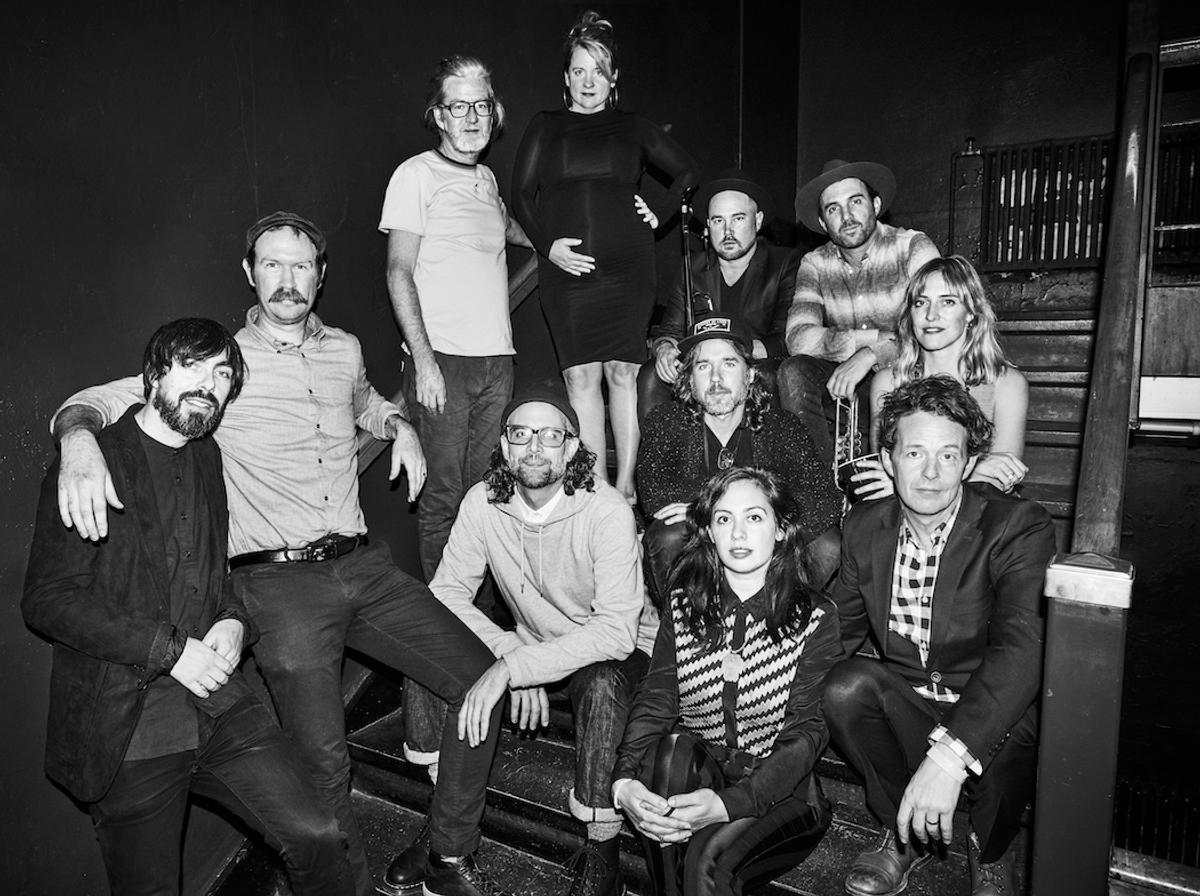 Broken Social Scene's new album Hug Of Thunder is out in July
Broken Social Scene's first album since 2010 is called Hug Of Thunder, apparently, and it's due out this summer.
A fan on Reddit has uncovered details of the release, which will feature 12 tracks and be released this summer.
An album was never far off after the collective returned with "Halfway Home" earlier this year.
Broken Social Scene's follow up to Forgiveness Rock Record is set to feature Feist (she actually appears on "Hug Of Thunder").
Last year the Canadian stalwarts made a live return in the UK and debuted a new cut live in Paris. Broken Social Scene tour the UK and Europe from this month - find full details on brokensocialscene.ca.
Tracklist:
Sol Luna
Halfway Home
Protest Song
Skyline
Stay Happy Stay Happy Stay Happy Stay Happy
Vanity Pail Kids
Hug Of Thunder
Towers And Masons
Victim Lover
Please Take Me With You
Gonna Get Better
Mouth Guard Of The Apocalypse
Hug Of Thunder is out 7 July via City Slang.