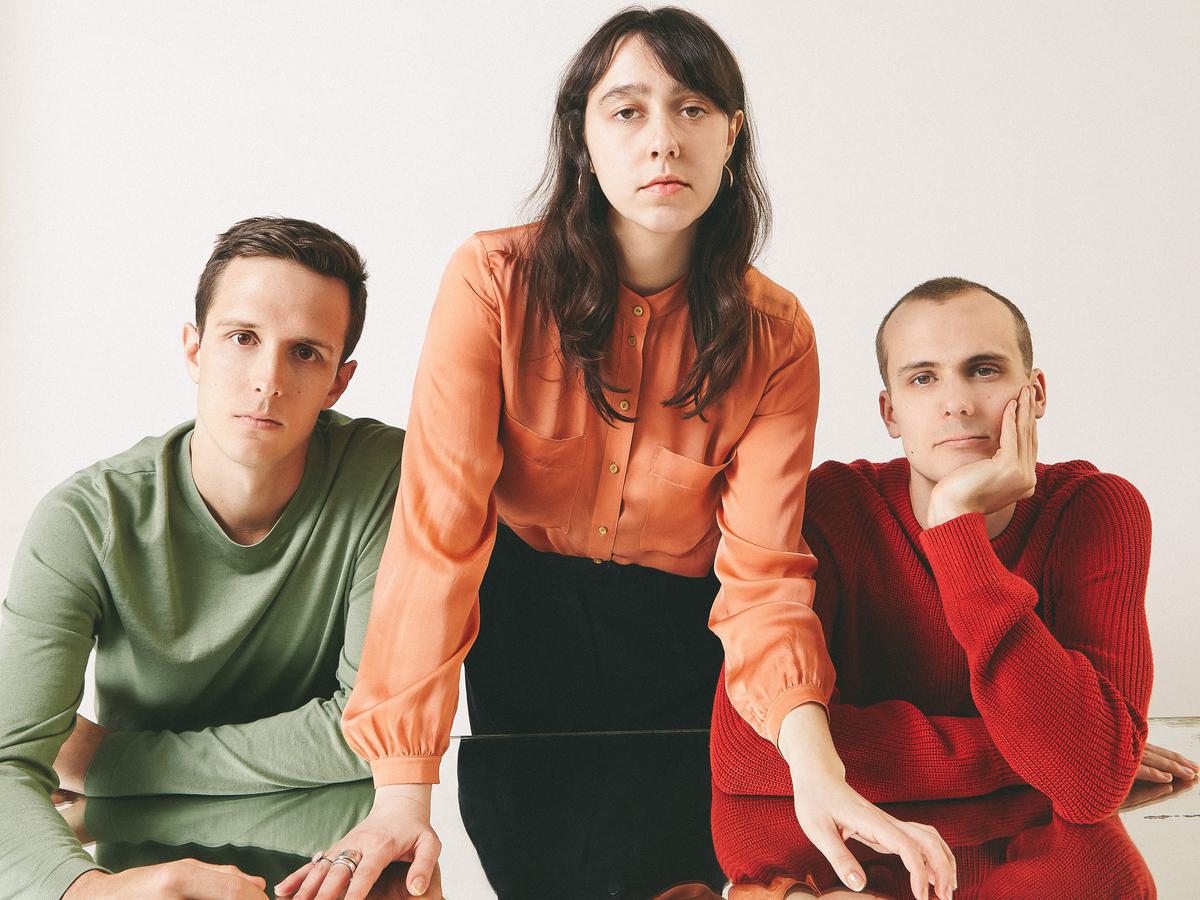 Braids share update on reconciliation with former bandmate Katie Lee
Braids have shared a document with individual statements on the process of reconciling with their former bandmate Katie Lee.
Katie Lee was the keyboardist in Braids up util 2012. She left the band before they released their second album Flourish // Perish.
Since her departure, there has been some back and forth online between the former bandmates. In 2018, Lee revealed she would be open to meeting the remaining members of Braids if they took part in an "anti-oppression workshop designed specifically around racism within a working and arts context."
Shortly before, Braids' vocalist Raphaelle Standell-Preston wrote an op-ed for Pitchfork, which Lee found "incredibly infuriating." Standell-Preston reposted the article on Twitter and wrote, "Im reposting this because it's important that Katie (a former member of braids) be heard. Our break up was messy, apologies were not given on my part. I respect her views & am very willing to understand how to better support her & minorities moving forward. I am deeply sorry."
Yesterday (3 November), Braids shared a link on Twitter which goes to a google document with Braids' individual statements on their recent meeting with Lee. The band writes, "We wanted to take a moment to share with you an update on our process of reconciliation with our former bandmate. As some of you may know, we have been on a journey of education, self-reflection, and reconnection following our former bandmate's public criticisms about her time in Braids and her departure in 2012. Since our last post, we were fortunate enough to meet in person together, coordinated by the two educator/facilitators who have been guiding us through this process. The session was meant as a moment to listen, to share, and to heal."
Guitarist Taylor Smith states, "I was truly touched by how meaningful and impactful the session with Katie was. After many months of self-confrontation, of learning, of reflection, of dialogue, I'm thankful to have had the opportunity to apologize for my actions face-to-face, to share moments of kindness and compassion in the room together, to each have a moment to feel heard, to share how this process has impacted each of us – both in its challenges and dark moments, but also the growth and new perspective it has inspired. The session felt like a landmark in my own journey of self-betterment and learning."
He closes his statement by thanking Lee, "Lastly, I want to take a moment to express my gratitude to Katie for her emotional investment, courage, and willingness to engage in this process with us, and to our facilitator/educators Sophie and Miatta for their patience and compassion, and without whom none of this would have been possible."
Standell-Preston says in her statement, "This process brought so many vital things to my attention – forms of oppression and imbalanced power dynamics existed between us which needed to be addressed. For me personally, she brought to my attention that by being a public person who speaks out on political subjects – and without having done the work to understand our past fall out or educate myself more on intersectionality – that I was creating toxic, limited and white-washed portrayals. I am grateful that she brought this to our attention and to the public's attention. These conversations are absolutely essential in understanding, confronting and eventually abolishing the forms of oppression and racism that exist unknowingly and knowingly within our relationships and institutions."
The vocalist adds, "I can say with full honesty, that my former bandmate gave me the space to examine and educate myself, take accountability and apologize to her. I didn't realize how good it would feel to finally sit across from her in a room where she was supported by her friends and our mediators, to be at a place where I was no longer confused and angered by her original statement. Instead I felt compassion, empathy and witnessed in myself the ability to truly listen to her perspective. I finally felt like I could actually hear. And what she has said both publicly and privately to us is truly important."
Drummer Austin Tufts writes, "It can be really hard to hear from an old friend that you hurt them. When Katie publicly addressed her experience in our band and how I treated her throughout our friendship, I was deeply concerned, confused and filled with a guilt that I couldn't totally comprehend. In Katie sharing her experience and the self reflection that it inspired, I came to understand my lack of awareness and education in many important areas. What she said last year matters deeply to me. Even though we are no longer collaborators, she was a very important person in my life for many years. It's rare to have moments of deep personal reckoning. But as I attended these training courses on anti-racism and anti-oppression, it truly changed how I understand my own place in the world, how I want to live my life going forward, and the nuances of my past relationship with Katie."
He adds, "The mediators guided us through a healing session, where all four of us reconnected as people and could honestly express the difficulties and issues that existed in our band. I was able to offer Katie apologies face to face that had gone long unsaid. I am so glad to have finally had this chance to sit with her and listen. Having the support of facilitators and friends in this setting really helped create a positive space where everyone could be heard. It was deeply emotional, but a very healing experience for all of us."