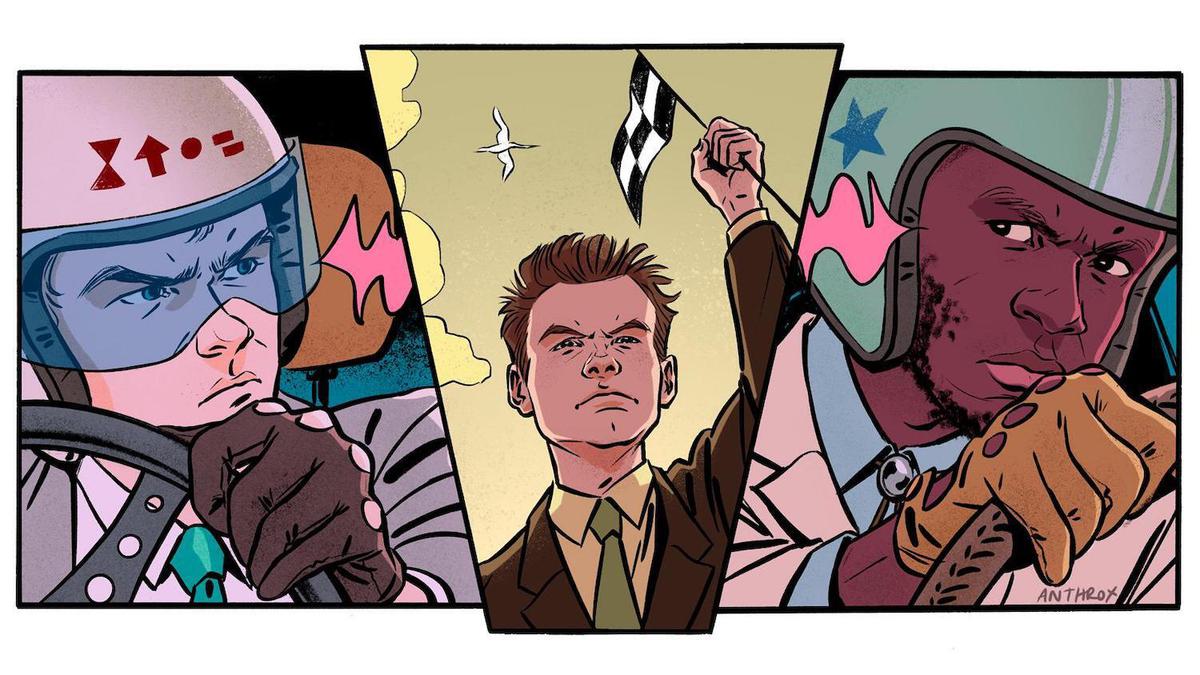 black midi announce second album Cavalcade
black midi have returned with news of their second album Cavalcade, and have released "John L" as the lead single, which lands alongside its b-side "Despair".
After updating their site with interactive puzzle-style tiles featuring snippets of mysterious sounds earlier this month, black midi have returned with details of their second album Cavalcade.
The band have announced their new album alongside releasing the frenetic album opener "John L", which is accompanied by a Nina McNeely-directed video.
black midi have also shared "John L" b-side "Despair", which won't feature on Cavalcade but will feature on a 12" vinyl available for pre-order now.
Cavalcade will follow black midi's 2019 debut album Schlagenheim.
Lead vocalist Geordie Greep says of their approach, "It's easy to get wrapped up in the improvisation myth of divine intervention, that if a song doesn't happen in the room naturally without it being guided by someone specifically, when we're all just feeling the vibe, then it's not proper and it's not pure. That's kind of a dangerous thing because you end up never trying something different, or you just abandon an idea if it doesn't work at first because you're always waiting for that thing to arrive perfect."
Drummer Morgan Simpson adds, "The experience this time round was completely the flipside to Schlagenheim. A lot of the material was really fresh but that was something that played into our hands and we relished it."
black midi recorded "John L" with producer Marta Salogni in London, but worked on the rest of the album with John 'Spud' Murphy last summer at Dublin's Hellfire Studios. Greep explains, "It worked really well with John. We wanted a natural, open sound combined with fourth wall breaks – for lack of a better expression. Do you know on record when you can hear the tape screeching, the things that make you aware that you're listening to a recording? [With a lot of records] it feels like either you're listening to the ECM, high-fidelity, 25 mic amazing sound or you have the lo-fi album full of crazy effects. And I thought, 'Why not have an album where you combine the two?' That was one of the main ideas going into it and John was very keen on that idea."
Tracklist:
John L
Marlene Dietrich
Chondromalcia Patella
Slow
Diamond Stuff
Dethroned
Hogwash and Balderdash
Ascending Forth
"John L" and "Despair" are out now. black midi's
Cavalcade
album will be released via Rough Trade Records on 28 May, and is
available to pre-order now
.