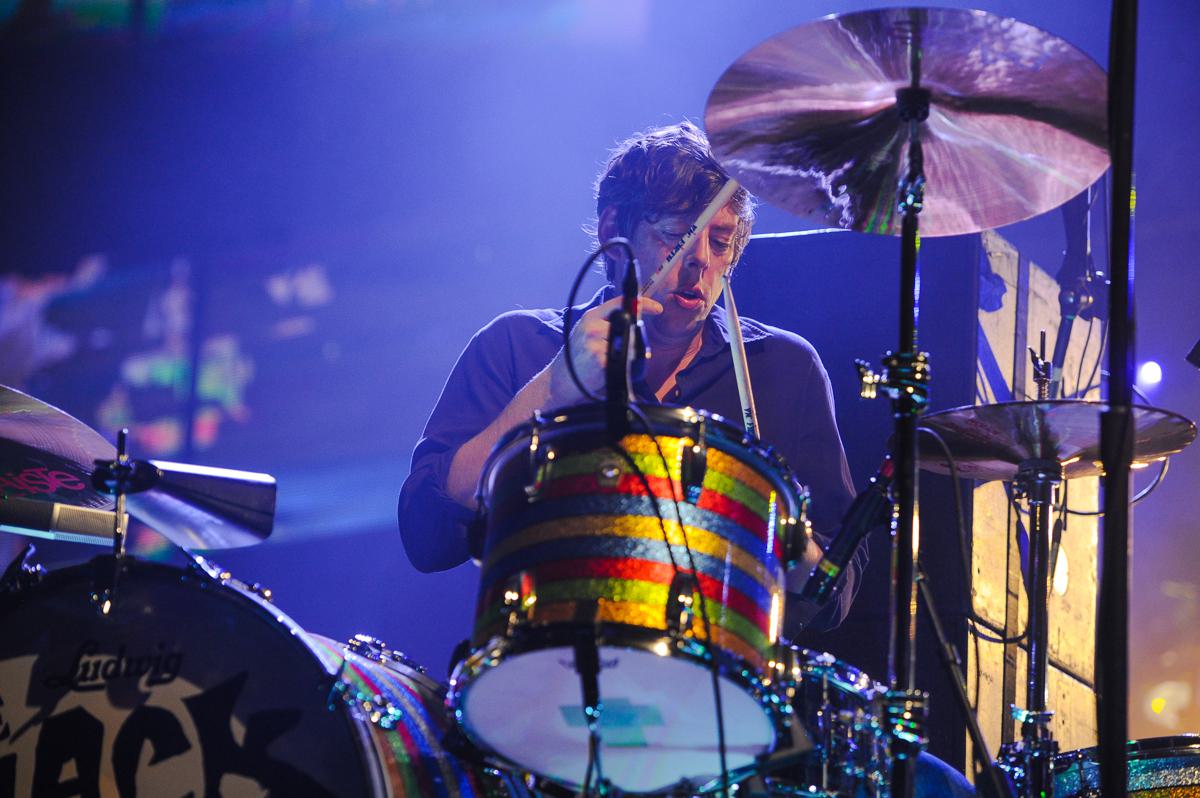 Black Keys' Patrick Carney announces album with Sad Planets, shares first track "Not of This World"
The Black Keys' drummer Patrick Carney and John Petkovic have announced their debut album as new band Sad Planets, accompanied with the lead single "Not of This World".
"Not of This World" is the first single from Carney and Pektovic's new band Sad Planets, after forming over a common interest of the music in their city, Akron, Ohio.
Their debut record takes the same name of their native city where they bonded, and sees Carney expand to contribute Enoesque synthesizers and other instruments to the mix, rather than just sticking to drums.
Akron, Ohio also sees a guest feature from Dinosaur Jr. frontman J Mascis, who plays with Pektovic in his other project Sweet Apple.
On their new project, Pektovic says, "When Patrick asked if I wanted to come to Akron to jam with him in the studio, I saw it as a chance to work with a longtime friend, but also an opportunity to reconnect with Akron in a very different way."
Tracklist:
Just Landed
Not of This World
Yesterday Girls
City Ghosts
Bad Cells
Want You to Want You
(Falling into the Arms of a) Refugee
Long Goodbye
Heaven's Devils
Disappearing