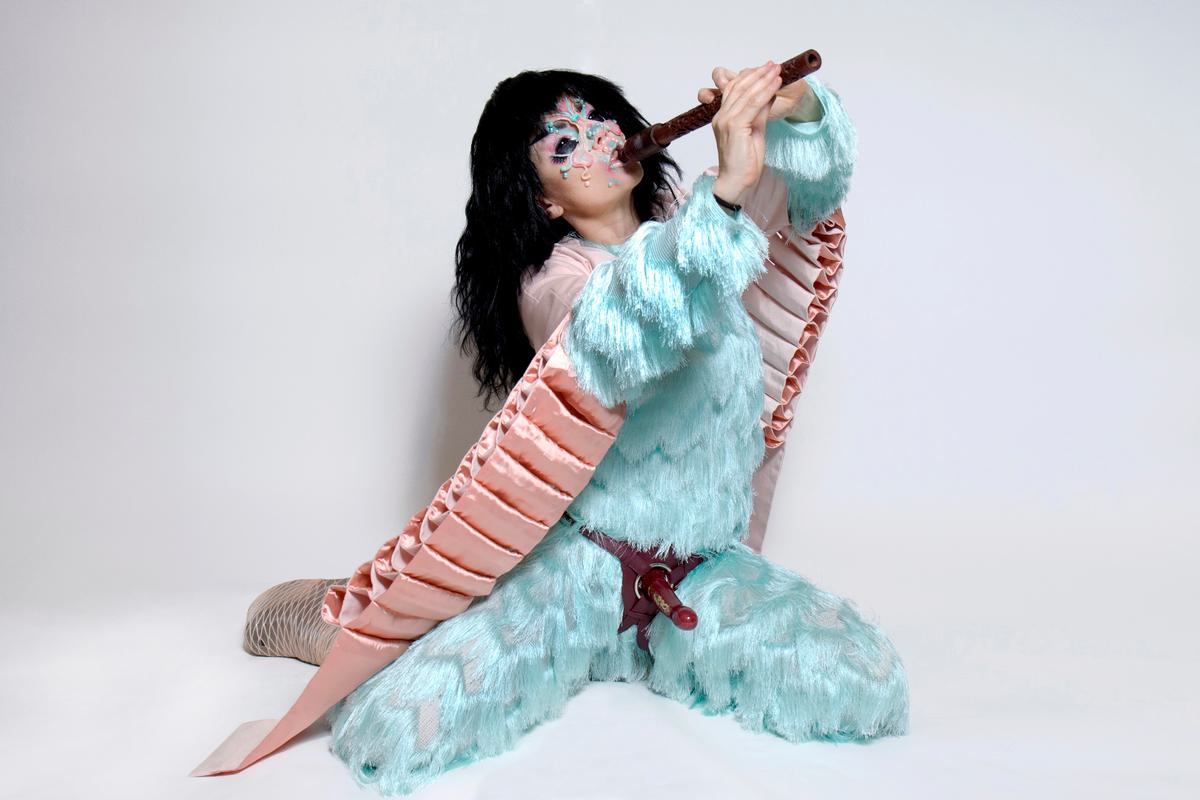 Some lucky fans are gonna get to see Bjork's Utopia show before anyone else
Björk is set to play a one-off "dress rehearsal" for her upcoming Utopia shows next month, playing the tiny (well, for someone of her stature) Háskólabíó cinema in Reykjavík.
The show takes place on 12 April and will be the first chance for fans to glimpse the live show ahead of massive shows across Europe, including at festivals such as Primavera and All Points East. It's a pretty incredible (and rare) opportunity for superfans to see her in an intimate environment once more. The venue usually houses the main concert hall for the Iceland Symphony Orchestra.
The Icelandic icon is getting ready to present the show - which has been in the works for "months" - to an audience for the first time and will be joined by choreographer Margrét Bjarnadóttir (who worked on the "Utopia" video), stage designer Heimir Sverrisson, flautists Melkorka Ólafsdóttir, Áshildur Haraldsdóttir, Berglind María Tómasdóttir, Steinunn Vala Pálsdóttir, Björg Brjánsdóttir, Þuríður Jónsdóttir, and Emilía Rós Sigfúsdóttir, trombonist/producer Bergur Þórisson, and percussionist Manu Delago, who was part of Björk's Biophilia residencies.
Tickets will be on sale from midday on 16 Match on
tix.is
.