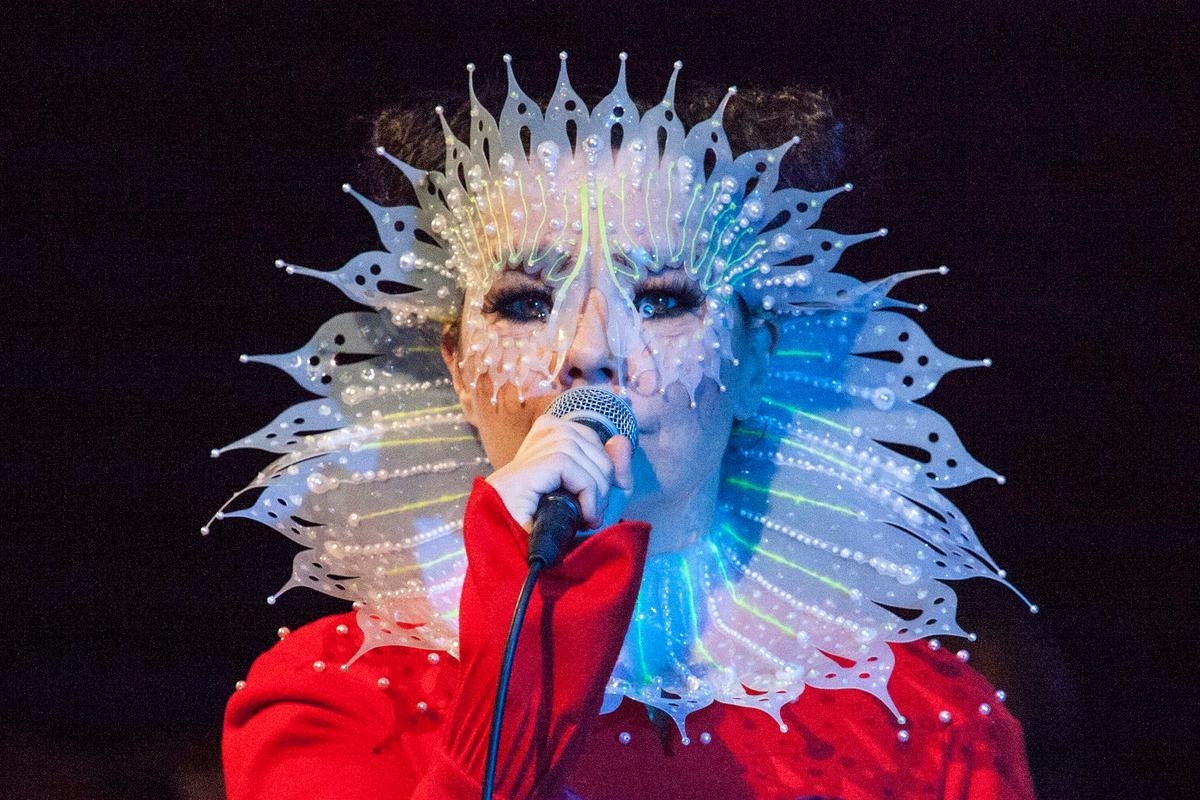 Björk unveils other-worldly visual for "Losss" and confirms UK shows for Cornucopia
Björk has released the astounding visual for "Losss", as well as confirming some UK shows for her Cornucopia tour.
"Losss" is featured on Björk's 2017 album Utopia, and arrives with a unique visual directed by Tobias Gremmler.
In the video description, Björk writes, "it is time to show you another song visualised by the overwhelmingly talented Tobias Gremmler ..... noone captures digital sensuality like him , elegant and expressive !!!! this is made for the multiple of screens of cornucopia and we share it all here on 1 for your laptop screen ... we based it on the conversations between our inner optimist and pessimist , when i recorded this i tried to sing in a deeper tone for one of them and if you listen on headphones it will match the imagery."
On top of the new visual, the Icelandic singer/songwriter has confirmed some new shows for her immersive Cornucopia tour.
Björk will play London's O2 Arena on 19 November. Tickets go on sale Friday (9 August) from 10am BST.