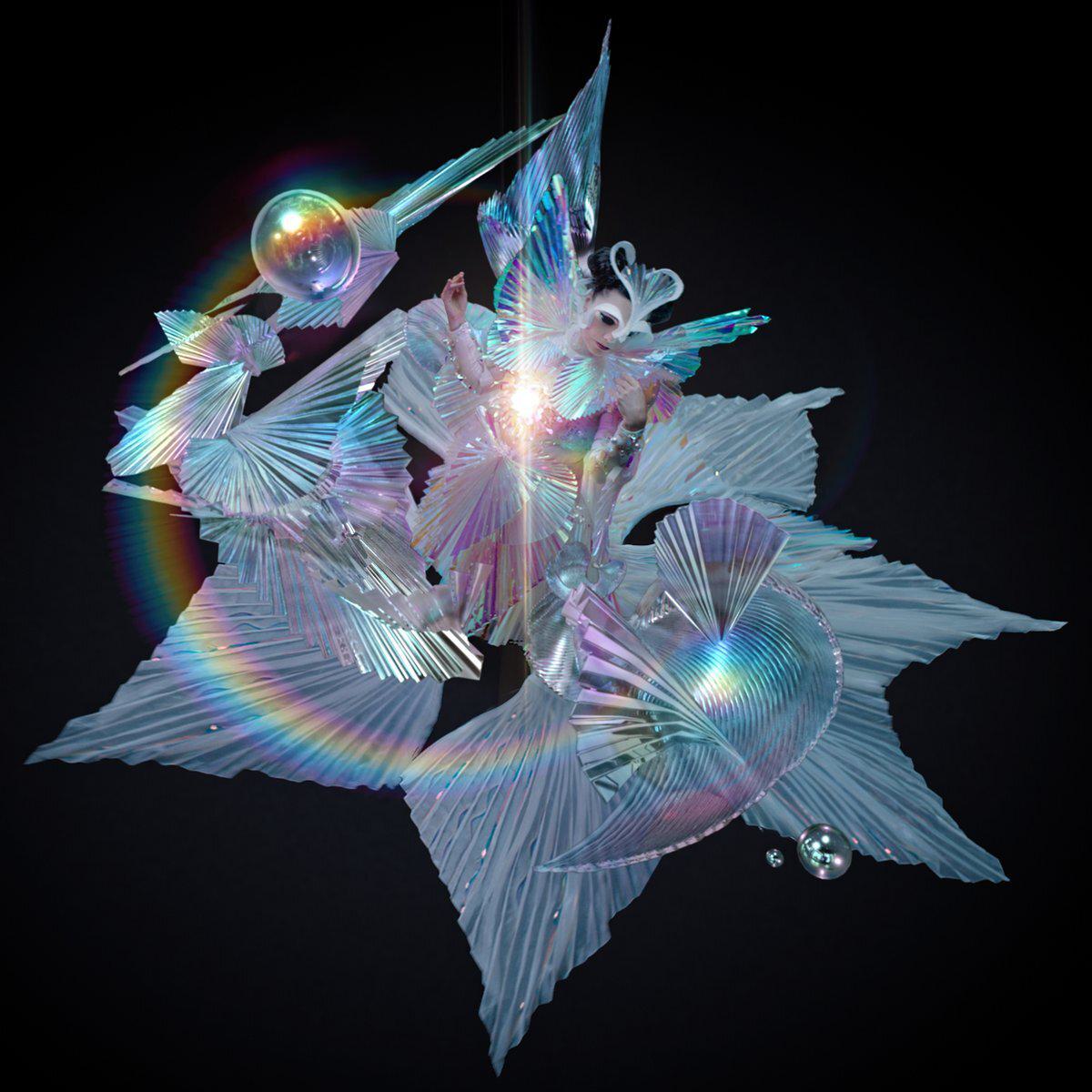 This is definitely what Björk's new single will sound like, based on just the artwork
Björk has announced a new single, "The Gate", which is out in just a few weeks' time and could be the first sounds from a new LP.
A few weeks ago the Icelandic icon revealed to the world that her Vulnicura follow up would be coming "very soon". Earlier this year close collaborator Andrew Thomas Huang described the record as "really future-facing, in a hopeful way that I think is needed right now." Last year Tri Angle Records' Robin Carolan explained that "her new material will blow you all away" (Tri Angle is the home of Vulnicura producer The Haxan Cloak). Arca and Rabit are reportedly involved as well, with Huang directing the visuals for "The Gate" in LA not long ago.
"The Gate" is essentially a love song, but I say 'love' in a more transcendent way," explains Björk. "Vulnicura was about a very personal loss, and I think this new album is about a love that's even greater. It's about rediscovering love - but in a spiritual way, for lack of a better word."
With all that in mind, here's what we reckon the track will be like based on the artwork below. We're being Very Scientific™.
Happy!
There's lots of colour, with bright shards of rainbow and opalescent purples and blues and turquoises. It gives off an upbeat vibe, but not too hyperactive or vibrant, with plenty of organic lines and naturalness stuffed in - maybe it's less overtly happy and rather more dreamily contented.
Actually not that happy
Huge amounts of black, blank space and jagged, criss-crossing lines don't make for the most calm scene. Bubbles and those petally thingies offset much of the aggression, but it's still not exactly chirpy, is it?
Intimate, exposed, and deeply personal
Björk is in the picture, but only just, hidden at the centre behind warped swirls and abstract shapes. She's looking into the abyss to boot, with arms raised - it looks pretty guarded, as if revealing an uncomfortable truth.
Slow earthy bass, chaotic melodies
The bottom half of the image is more 'real', with the petally wisps of her costume, bubbles, and the big arcing rainbow, while the top section is considerably more experimental looking. We'll be getting something with bone-shaking basslines and synths that twirl like smoke.
Maybe a bit Christmassy?
It feels a bit Nutcracker to us. Bring on the jingling bells.
"The Gate"
is out on 18 September, with a vinyl version a few days later on 22 September via One Little Indian.