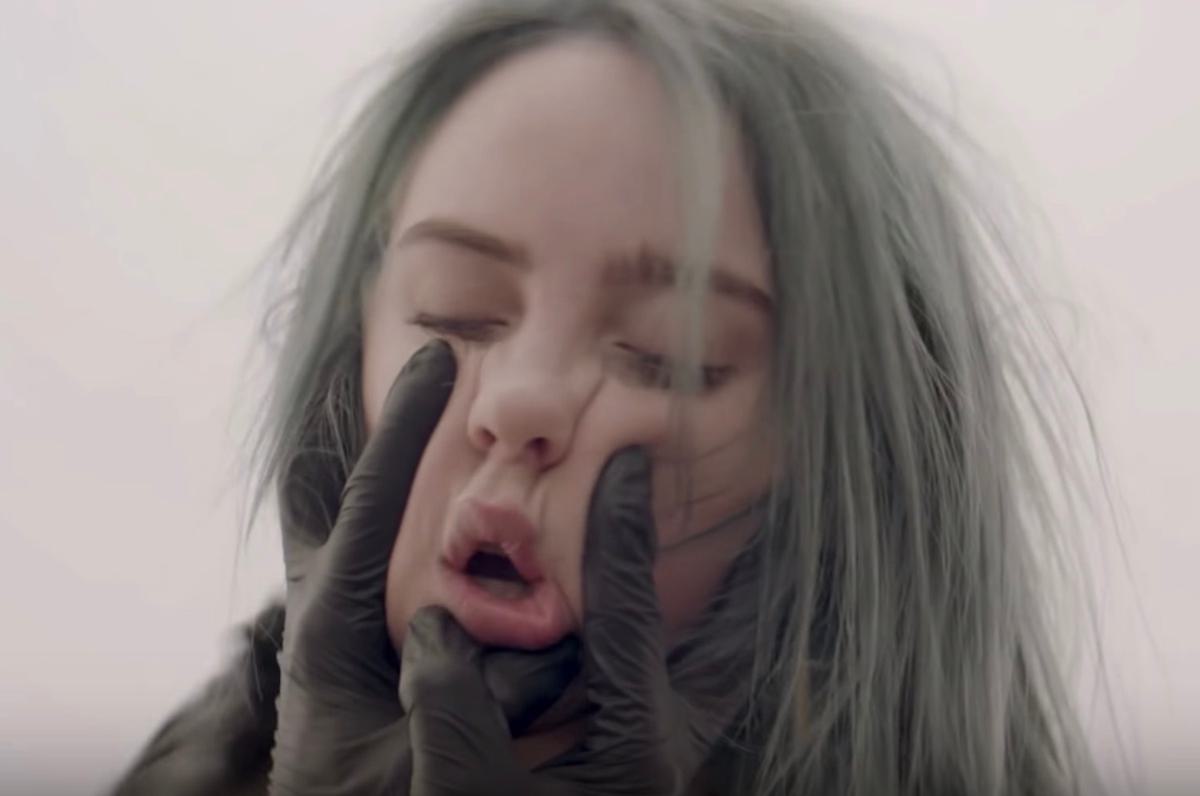 Billie Eilish shares haunting new cut "bury a friend"
Billie Eilish has shared new track "bury a friend", hours on from announcing her long-awaited debut record When We All Fall Asleep, Where Do We Go?
Having shared a 16-second teaser of "bury a friend" yesterday (29 January), Billie Eilish has followed up her exciting debut album announcement with the full track, and creepy visuals directed by Michael Chaves.
Eilish uses her debut album title in the chorus, as she sings softly over her signature brooding electronica instrumentals.
Expanding on the new single, Eilish explains, "When we made "bury a friend", the whole album clicked in my head. I immediately knew what it was going to be about, what the visuals were going to be, and everything in terms of how I wanted it to be perceived. It inspired what the album is about. "bury a friend" is literally from the perspective of the monster under my bed. If you put yourself in that mindset, what is this creature doing or feeling? I also confess that I'm this monster, because I'm my own worst enemy. I might be the monster under your bed too."
Last year Eilish released a stream of hit singles including "you should see me in a crown", "when the party's over", and "come out and play". Her debut album will be her first project since 2017's don't smile at me EP. Earlier this month Eilish revealed "When I Was Older" which featured on the Roma movie soundtrack.
Eilish's debut album was entirely written, produced and recorded entirely by 17-year-old, alongside her brother Finneas in their childhood home of Highland Park, LA.
Tracklist:
!!!!!!!
bad guy
xanny
you should see me in a crown
all the good girls go to hell
wish you were gay
when the party's over
8
my strange addiction
bury a friend
ilomilo
listen before i go
i love you
goodbye
Billie Eilish's debut album
When We All Fall Asleep, Where Do We Go?
lands 29 March via Polydor.
Find out more
.