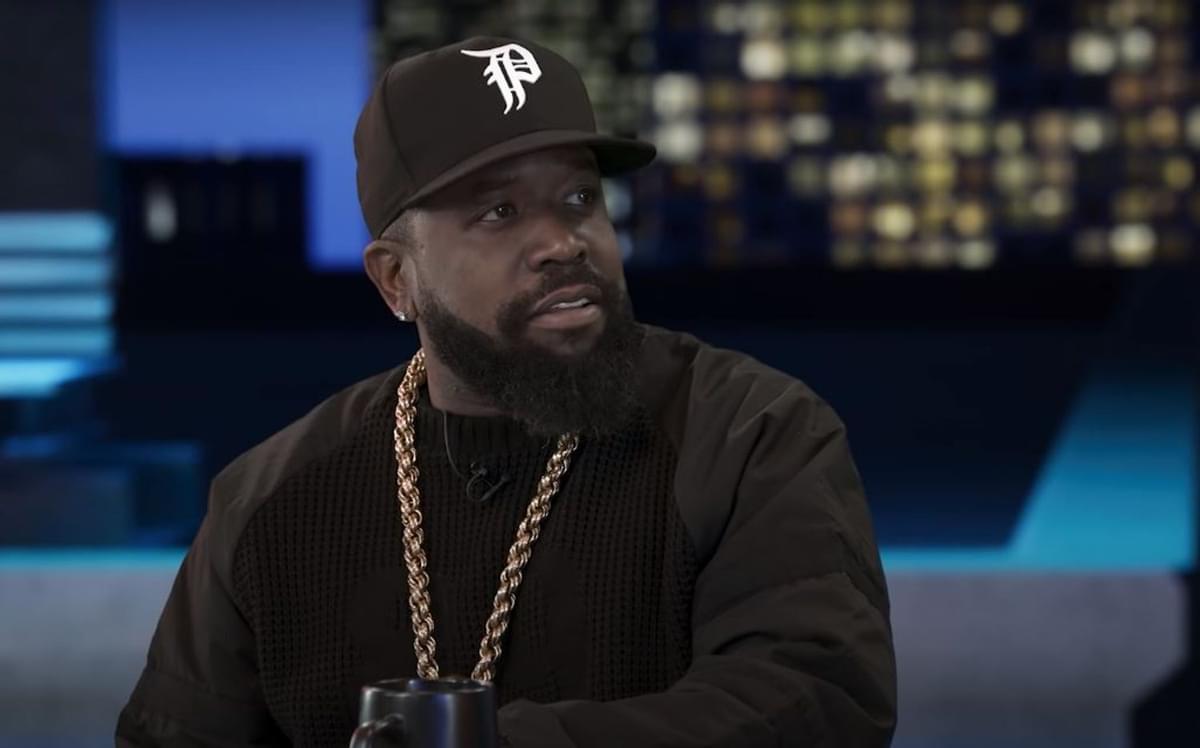 Outkast's Big Boi speaks about collaborating with Kate Bush, calls it "a dream come true"
Big Boi has confirmed that he's waiting to drop his collaboration with Kate Bush, and revealed that working with her was "a dream come true."
The Outkast member has always been a fan of Bush, often sharing his appreciation for the legendary singer on social media,and after telling fans to "Stay tuned, stay tuned" when asked if Bush would make an appearance on The Big Sleepover album, Big Boi has discussed the Bush collaboration with Mark Ronson on The FADER Uncovered podcast.
He said of the collaboration, "I have a monster hit with Kate Bush that I'm just holding. It's a dream come true and the people are going to fucking love it. It's fucking incredible."
During the podcats Big Boi also discussed how the link up happened. They've met a few times, and back in 2017 Big Boi revealed that he had gone for dinner with Kate Bush, and shared a picture of a signed Before The Dawn live album vinyl on Twitter. He explained on the podcast, "So we had dinner and then we're like okay. Her son was going off to college and she was just like, "Okay, I'm going to try to get to something when I get my studio set back up." And so my manager, being the great, great manager he is, he reached out to her manager a couple years ago and was like, "Hey, we need to make this happen." And I just so happened to have the right song that is fucking phenomenal, and sent it to her. And it had the words on there and she just had to sing the words. And then I wrote my verse and my boy Go Dreamer wrote her parts and wrote the hook. And it is incredible. It's incredible."
Big Boi did say that at the moment there's no concrete date for the Kate Bush collaboration's release, but he plans to unveil it "whenever I think they deserve it."
Get the Best Fit take on the week in music direct to your inbox every Friday