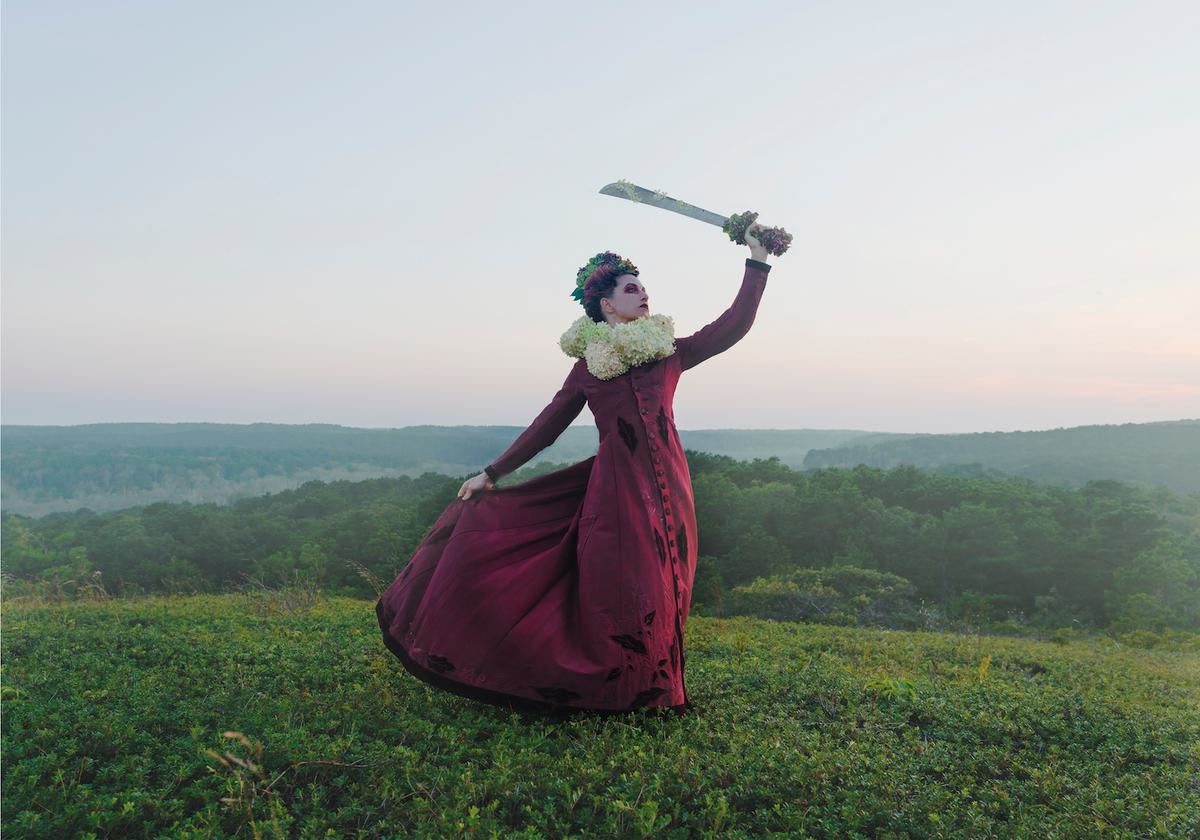 Amanda Palmer announces new album with lead single "Drowning in the Sound"
Amanda Palmer details her new album There Will Be No More Intermission, and unveils lead single "Drowning in the Sound".
"Drowning in the Sound" features production from John Congleton, and was written as "a two-day songwriting exercise" in August 2017. Expanding on the story behind the track, Palmer writes, "it was a response to the insanity of internet politics melded with the total eclipse and the devastation of hurricane harvey….and...other things. This song, my album, and all of the art i've been making over the last three years was funded by over 12,000 people on patreon.com. People there support me, my staff, and my collaborators so we can draw a sustainable salary to MAKE ALL THE THINGS."
There Will Be No More Intermission follows 2017's I Can Spin a Rainbow, and Piano Is Evil - a reimagined version of 2012's Theatre Is Evil. Earlier this year Palmer released a collaboration with Jasmine Power, called "Mr. Weinstein Will See You Now", which was released prior to his arrest
On her forthcoming record, Palmer expresses, "I've never been nervous about releasing a record before, but this one is different. The rise of global facism alongside the spreading fire of #MeToo has forged a louder megaphone for all women, and we're all seeing that radical truth is infectious. I feel more urgency than ever to share the naked truth of my experiences. The kind of stories that I'm sharing on this record—abortion, miscarriage, cancer, grief, the darker sides of parenthood—have been therapeutic and frightening to write. But every time I play them for my friends and fans, the nodding heads of empathy have lit a fire under my ass to record and release them."
Palmer's forthcoming album features contributions from frequent collaborators Jason Webley and Jherek Bischoff, keyboardist Max Henry, and drummer Joey Waronker.
There will be a hardback art book of narrative photography accompanying the new album, which will be pre-sold exclusively to Palmer's patrons. Find out more.
Tracklist:
All the Things
The Ride
Congratulations
Drowning in the Sound
Hold on Tight, Darling
The Thing About Things
Life's Such a Bitch Isn't it
Judy Blume
Feeding the Dark
Bigger on the Inside
There Will Be No Intermission
Machete
You Know the Statistics
Voicemail for Jill
You'd Think I'd Shot Their Children
A Mother's Confession
They're Saying Not to Panic
Look Mummy, No Hands
Intermission Is Relative
Death Thing
"Drowning in the Sound" is out now. There Will Be No Intermission lands 8 March 2019. Find out more. Amanda Palmer tours North America next spring. Tickets go on sale this Friday (14 December).
Find out more
.