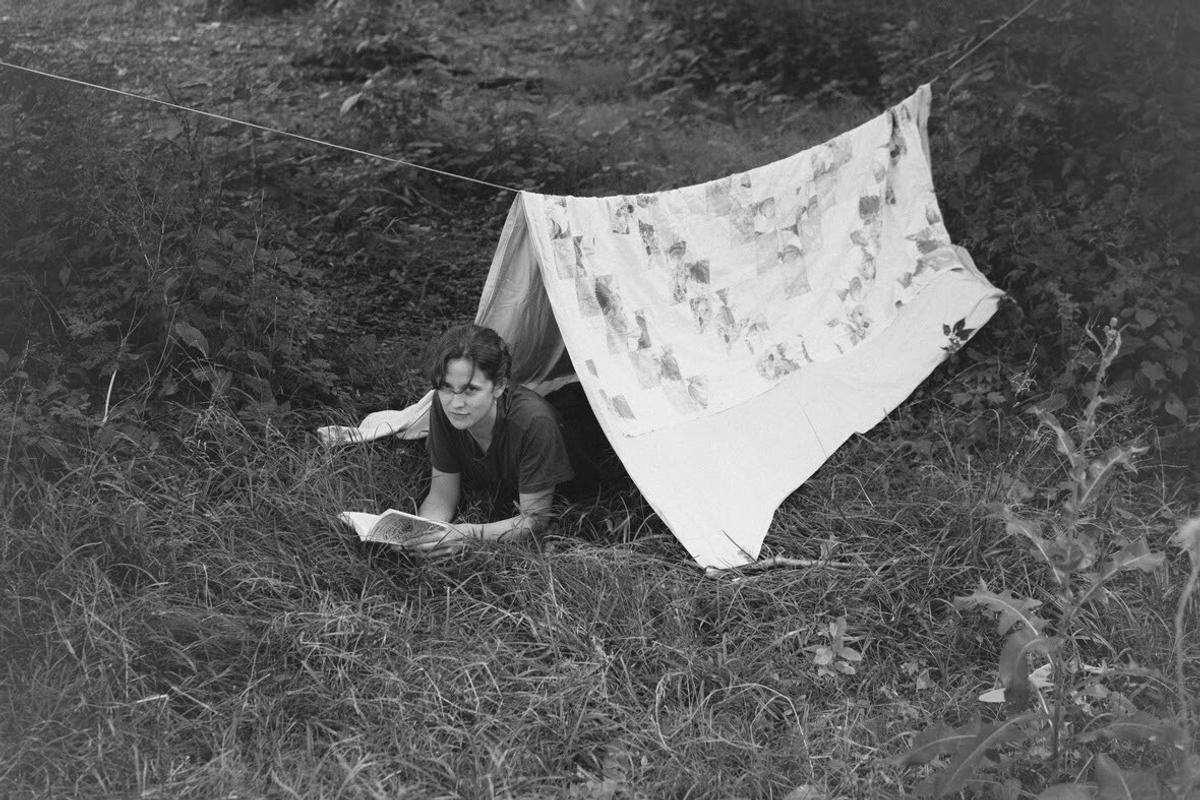 Helena Deland releases new single, "Strawberry Moon"
The acclaimed Montreal-based songwriter and musician Helena Deland releases "Strawberry Moon", as the final new single from her forthcoming album, Goodnight Summerland.
The release of "Strawberry Moon" is accompanied by a dramatic video directed by David Connor, featuring Helena playing acoustic guitar on a moonlit boat.
According to Deland, the song was written "during an annual vacation at a beloved friend's cottage by the lake, where strawberries are known as 'heart berries' in the Anishinaabe tradition, 'Strawberry Moon' is sleepless and peaceful."
"I was clear minded, able to welcome both the eagerness and weariness brought forth by the love story unfolding at a distance. These sentiments infuse ordinary nights with the colors of fate. Every year of our lives has taken us to where we are," she continues. "We're not just witnesses to this moment; we're an integral part of a world where strawberries bloom every year. This is the final single from and last song on Goodnight Summerland. My North American tour starts November 2nd with support from Jana Horn and Shaina Hayes."
Goodnight Summerland was recorded and co-produced with Sam Evian at Flying Cloud Recordings in the Catskill mountains. Deland's new songs have simpler musical arrangements than 2020's lauded dream pop debut, Someone New, instead focusing on the sheer joy and transformative power of a good song and inspired by Joni Mitchell and Vashti Bunyan.
Goodnight Summerland is out on 13 October via Chivi Chivi, and is available to pre-order now.