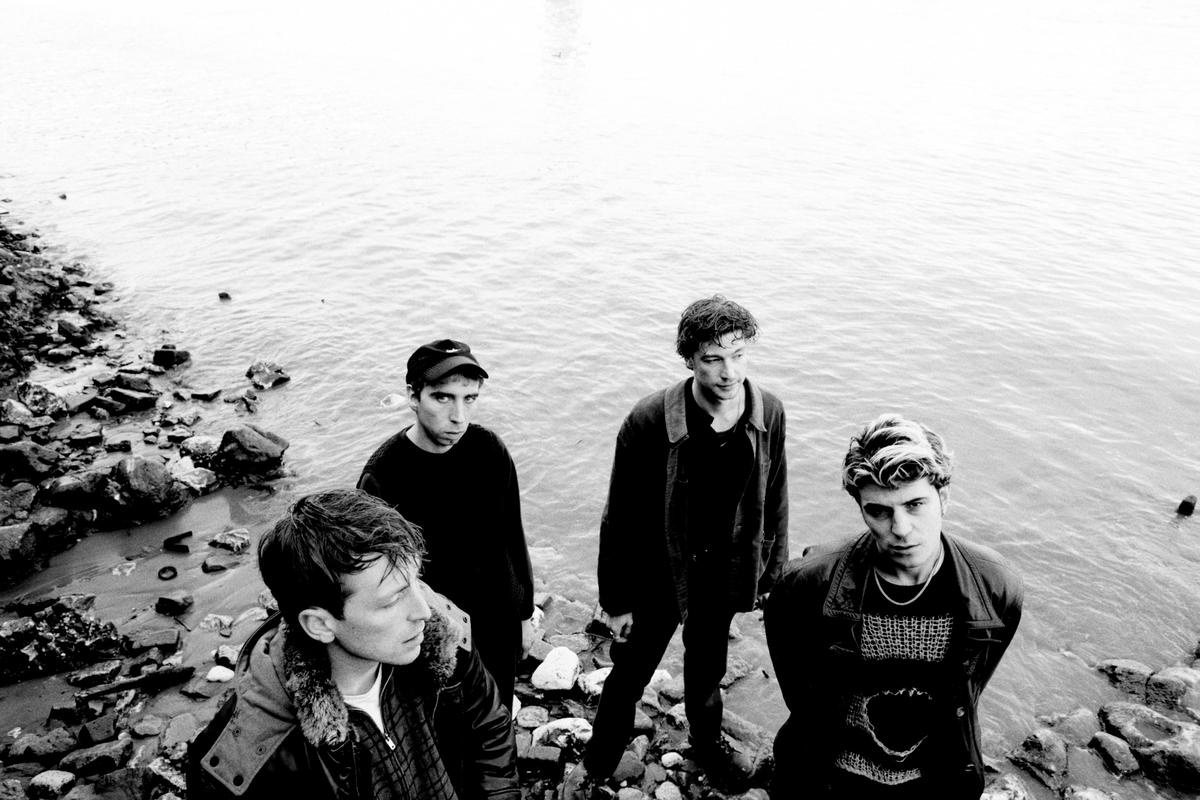 Egyptian Blue unveil their latest single, "To Be Felt"
Egyptian Blue today share pulsating new single "To Be Felt", from their hotly-anticipated debut album: A Living Commodity.
On the new single, co-frontman Andy Buss says: ""To Be Felt" was written at a time I was fresh out of a relationship and feeling a certain disconnect from the world when once you have that someone to experience things with, suddenly the cord has been cut. It coincides with the notion of feeling invisible and longing to be felt to have connection to be back in a comfortable but new reality."
The band will tour extensively this Autumn, a run of dates which includes a stop at London's legendary 100 Club as well as a run of EU dates. Egyptian Blue also today announce a special release day in-store performance at London's Rough Trade East.
They started out as an escape from small town suburbia, instead losing themselves in hours of ear-splitting, alcohol-induced jam sessions above a jeweller's shop in Colchester. After relocating to Brighton and signing to new music champions YALA!, their momentum rapidly gathered pace, leading to acclaim for their 2019 debut EP Collateral Damage.
Their second EP, Body of Itch, felt destined to elevate them to another level, but 2020's well-documented lost year put the band - and indeed the rest of society - on hold.

While vocalist and guitarist Andy Buss admits to feeling like "we weren't really a band anymore," nonetheless he and co-frontman Leith Ambrose both continued writing their own demos at home until lockdown restrictions were lifted. Reunited, it was as if they had never been apart. "We had songs that had been formulating for a long time," Andy continues, "and when we got back into the practice room they came together so quickly. You walk out with an intense pride in what you've done. That time was a tricky road, but I can only remember the positive things really."

"To Be Felt" is out now. Egyptian Blue's debut album, A Living Commodity, will be released on 27 October via Yala! Records.