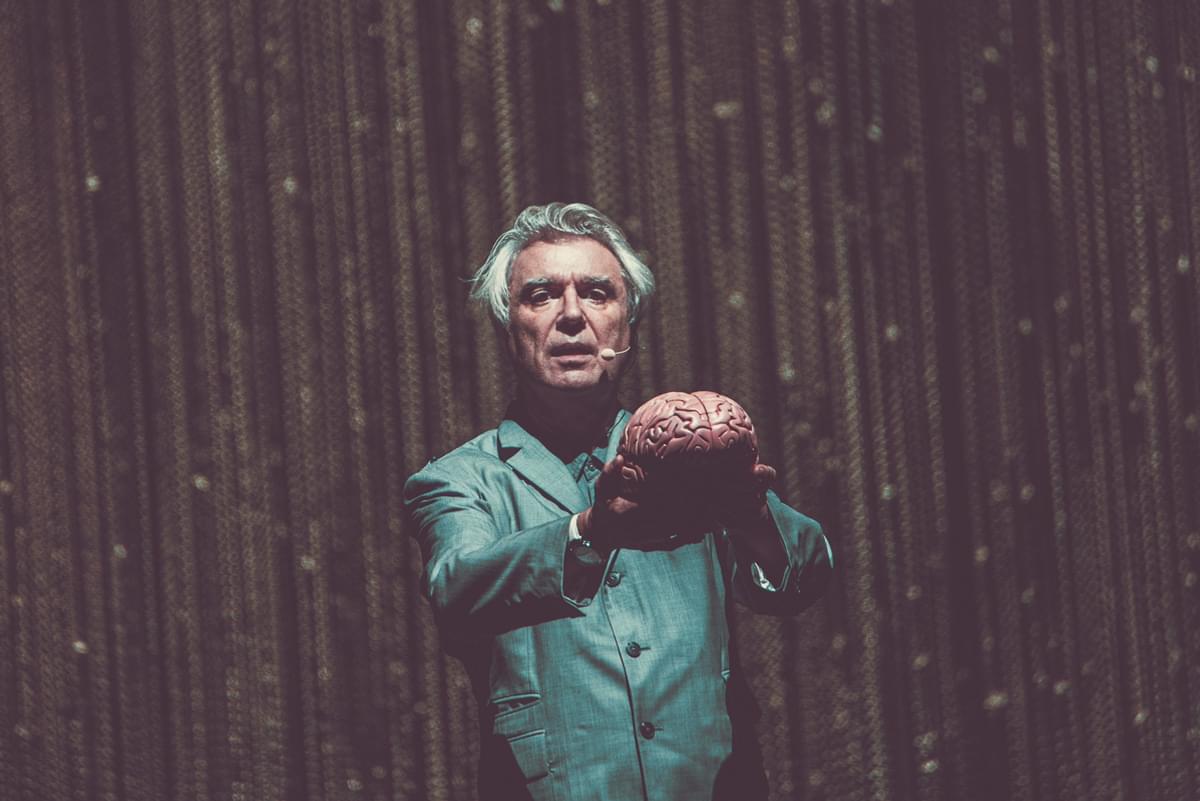 David Byrne gives "The Fat Man's Comin'" an official release to benefit his Reasons to be Cheerful online news magazine
David Byrne has given his "Fat Man's Comin'" track written in 2013 an official release exclusively through Bandcamp, with all proceeds going to his non-profit online news magazine Reasons to be Cheerful.
"Fat Man's Comin'" was originally written in 2013, and is produced/arranged by Jherek Bischoff, and today (2 December) Byrne has given the track an official release to coincide with Bandcamp Friday.
The track is up for $1 with an option to pay more, and all proceeds will benefit Byrne's Reasons to be Cheerful non-profit online news magazine that he founded in 2019.
Stereogum notes that Byrne said of the song, "I always wanted to write a holiday song. I wouldn't call it a Christmas song, as the visitation of Santa (formerly known as St. Nicholas, who mainly did punishing) seems to have evolved to be a more secular consumer moment than a religious or spiritual affair."
"I believe the foundation of this music might have been written at the same time as the collaboration I did with St. Vincent a few years ago, but somehow a literal view of the Santa phenomena was what came out," he explained. "It wasn't right for Annie and me – the story of a fat man in rather odd attire who breaks into people's homes and leaves mysterious packages."

Byrne continued, "Back then, I thought I'd use the song as a means to raise money for a good cause, but to draw attention to this thing I thought it might need a visual, so I storyboarded a video for the song which eventually ended up getting shelved."
He added, "But maybe helping celebrate another year of Reasons To Be Cheerful might be a good reason to resurrect this song, and let the storyboards allow folks to imagine what the video might have been."
David Byrne's "The Fat Man's Comin'" is available to buy on Bandcamp now.
Get the Best Fit take on the week in music direct to your inbox every Friday