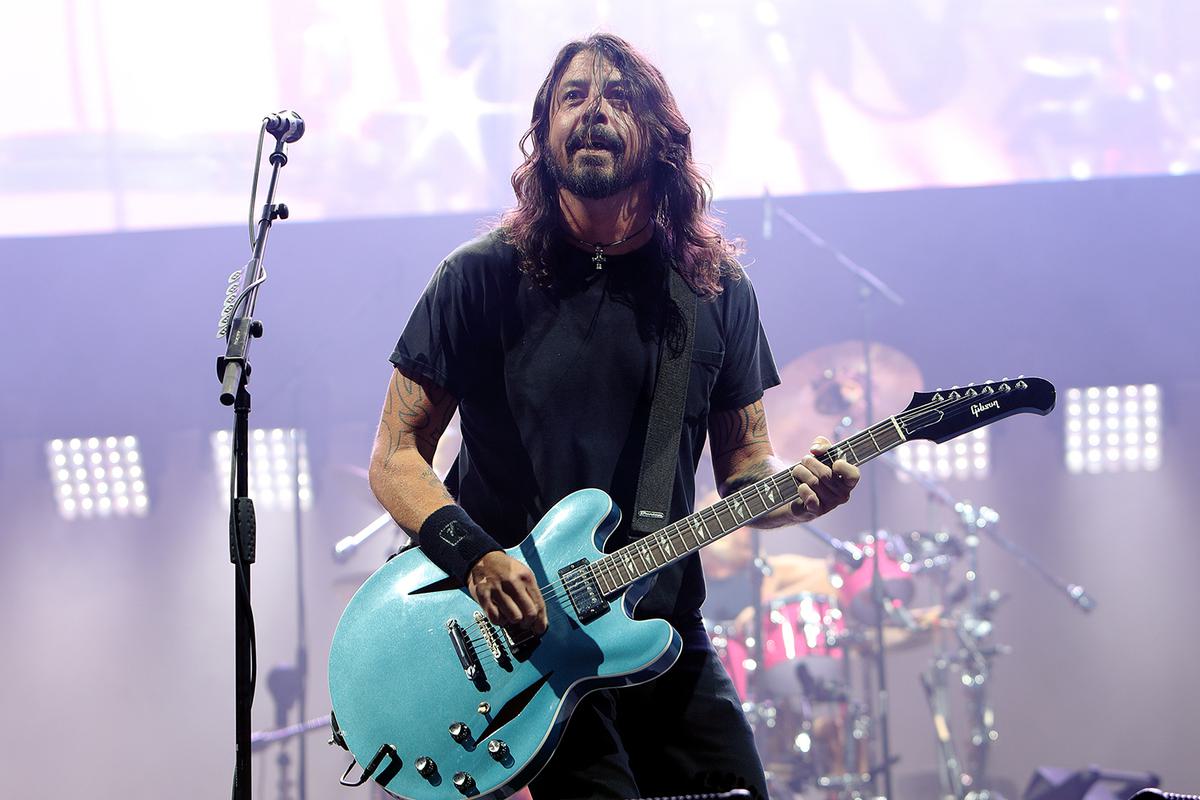 Dave Grohl barbeques for over 450 homeless people in LA during winter storm
Last week Dave Grohl reportedly spent time at a homeless shelter in LA providing over 450 people with barbequed food during California's winter storm.
Dave Grohl is a big fan of barbequing. He previously thanked firefighters tackling the California wildfires in 2018 with a huge barbeque, and last week he cooked beef brisket, ribs and more for 500 people during the California winter storm at one of LA's homeless shelters.
TMZ reports he spent 16 hours getting the food ready before serving it up too 450 homeless people at Hope the Mission's Trebek Center, and 50 staff members. HuffPost reports that Grace Ancheta, director of development at Hope the Mission's Trebek Center in Northridge, said, "He provided the food and the time and got caught cooking over 24 hours in the middle of the storm last week."

Hope of the Valley CEO Rowan Vansleve wrote of Grohl's gesture on Instagram, "And in the middle of our 350 mile run to end homelessness, we got the coolest video ever from Dave Grohl, of the Foo Fighters. Not only did I wish us luck, but he cooked for hundreds of people who live in our shelters in the middle of one of the worst storms. Nothing but love and respect for Dave."

The amazing Dave Grohl of the Foo Fighters volunteered with The Hope Mission in LA and cooked BBQ for 16 hours serving just about 500 meals to the homeless as well as paid all expenses to make it possible. I love stories like this. pic.twitter.com/oqMbiXMI2G

— Ricky Davila (@TheRickyDavila) February 28, 2023