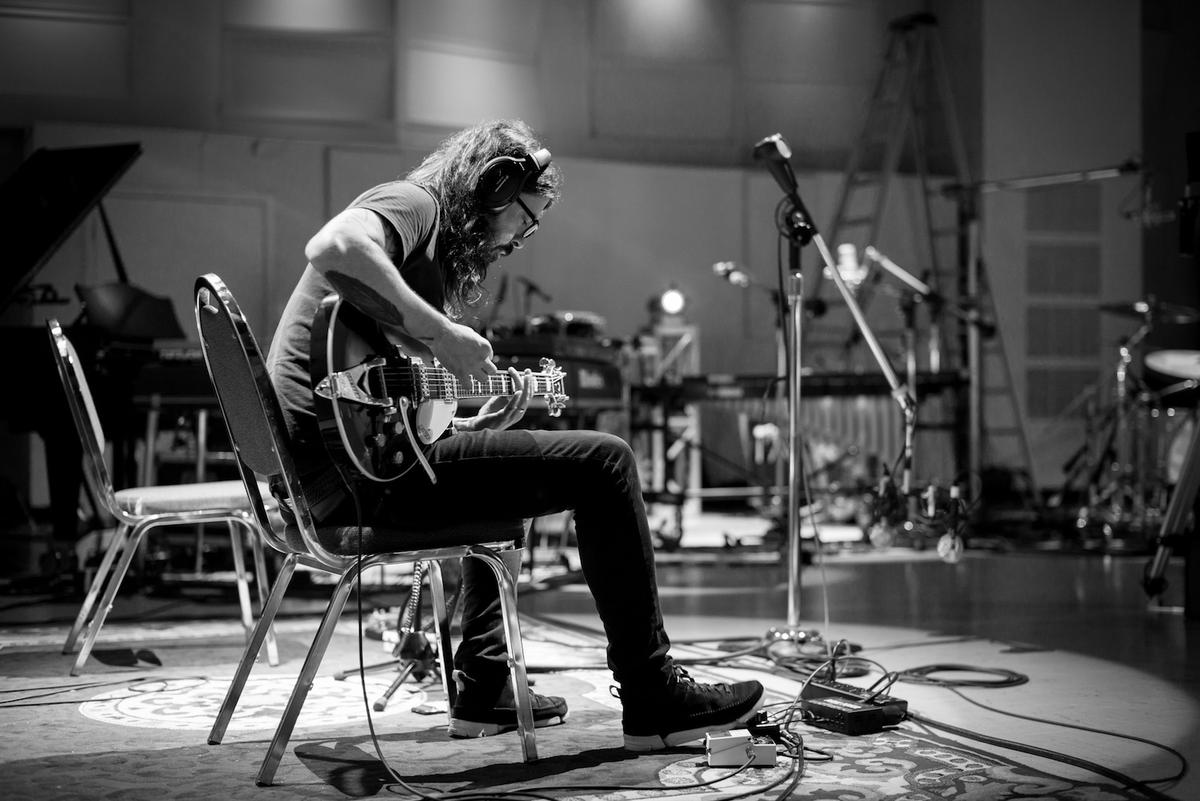 Dave Grohl thanks firefighters tackling California wildfires with his Backbeat BBQ
As the California wildfires rage on, Foo Fighters frontman, and all-round legend Dave Grohl decided to cook up a BBQ for the Calabasas firefighters.
Over the past week over 300,000 people have been evacuated from California after major wildfires have spread, leading to thousands of buildings, houses, and habitats being destroyed.
The BBC reports that 42 people have died so far in the state's deadliest fire to date, with still 228 people missing.
Legendary musician Dave Grohl has decided to thank the relentless determination of California's firefighters by bringing his recently launched Backbeat BBQ to them for a well-deserved thank you amid the devastating destruction.
The Calabasas Fire Department posted a picture with Grohl to their Instagram, stating, "It was awesome to get a visit tonight from Dave Grohl of the [Foo Fighters]. He also treated us to some of his own [Backbeat BBQ]. Thanks Dave! It was excellent!"
View this post on Instagram

It was awesome to get a visit tonight from Dave Grohl of the @foofighters . He also treated us to some of his own @backbeatbbq . Thanks Dave! It was excellent! . . #hillfire #malibu #hiddenhills #simivalley #lacofd @abc7la #firefamily #nfl #losangelesrams #thousandoaks #simivalley #newburypark #oakpark #evacuation #losangelescounty #lacofd #losangelescountyfiredepartment #firestation68 #abc7eyewitness #calabasas #woolseyfire #fireman #firefighter #lafd #firestation #foofighters #davegrohl

A post shared by Fire Station 68 (@firestation68) on Nov 12, 2018 at 7:52pm PST
Speaking to Uproxx, Dave Grohl said of his BBQ'ing, "You know, you work all day long and then you present it to someone and it's almost like making a song. You have your specific recipe or your specific rub. And, you know, the best feeling is when you have those big barbecues and I'm dolin' out food for everyone and then they start coming back for seconds, it's almost like performance in a way."