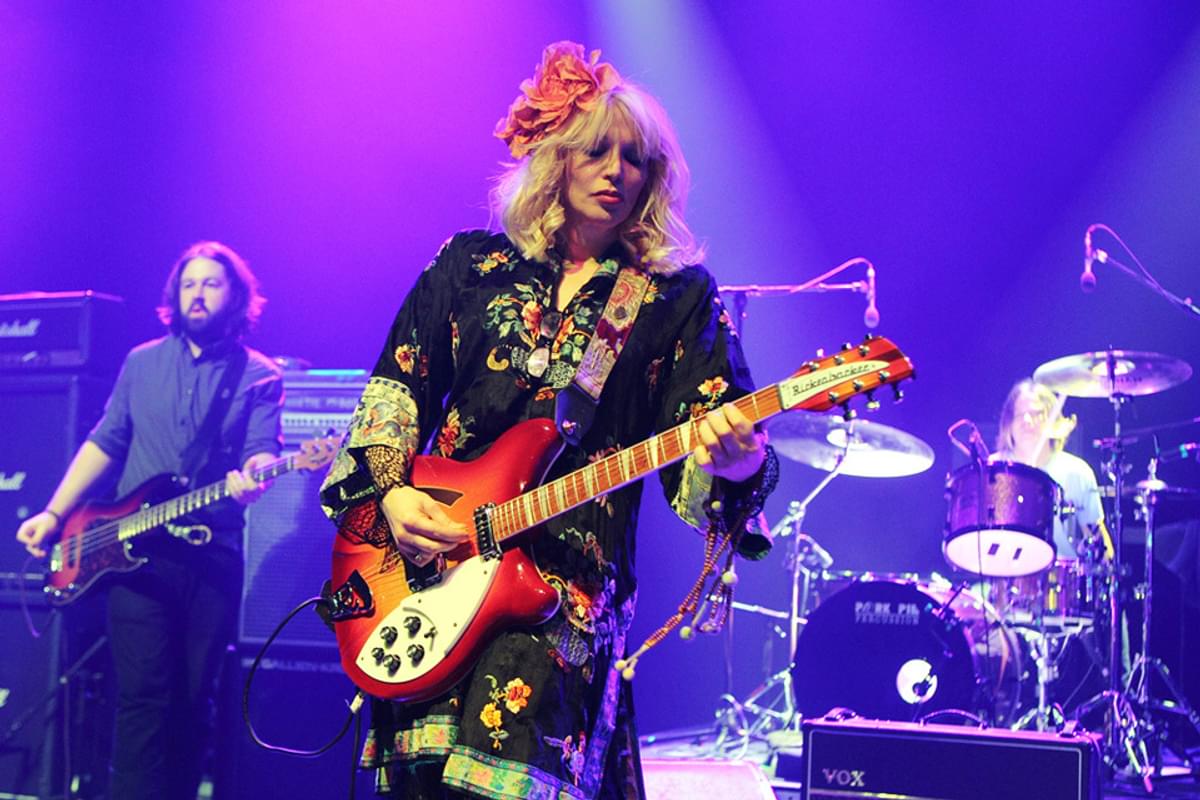 Courtney Love says Rock and Roll Hall of Fame can "go to hell in a handbag" and calls on voting process to be "overhauled"
Courtney Love has written an article about women being marginalised by the Rock and Roll Hall of Fame, and as well as calling on the voting process to be "overhauled", she says the Rock Hall can "go to hell in a handbag".
Last week Courtney Love criticised the Rock and Roll Hall of Fame over its lack of female representation, highlighting that only 61 of its 700+ inductees are women, and today (17 March) she's penned an article for The Guardian, which sees her go into more detail about women being marginalised by the Rock Hall.
She started by revisiting the first Rock and Roll Hall of Fame in 1983, and highlighted how Sister Rosetta should've been inducted, but instead there was "not a woman in sight". As well as reiterating that only 8.48% of the current Rock Hall inductees are women, Love wrote about how this year's nominees - including Kate Bush, Missy Elliott, Cyndi Lauper and more - is an "annual reminder of just how extraordinary a woman must be to make it into the ol' boys club."
Love wrote of Bush's nomination, "This was the fourth nomination for Bush, a visionary, the first female artist to hit No 1 in the UK chart with a song she wrote (1979's Wuthering Heights), at 19. She became eligible in 2004 ... But Bush didn't make it on the ballot until 2018 – and still she is not in."
She continued, "It took the Rock Hall 30-plus years to induct Nina Simone and Carole King. Linda Ronstadt released her debut in 1969 and became the first woman to headline stadiums, yet she was inducted alongside Nirvana in 2014. Most egregiously, Tina Turner was inducted as a solo artist three decades after making the grade alongside her abuser, Ike."
Love also went on to highlight how the Rock Hall has marginalised Black artists, writing that the Beastie Boys were inducted "in 2012 ahead of most of the Black hip-hop artists they learned to rhyme from."
Towards the end of the article, Love wrote, "If so few women are being inducted into the Rock Hall, then the nominating committee is broken. If so few Black artists, so few women of colour, are being inducted, then the voting process needs to be overhauled. Music is a lifeforce that is constantly evolving – and they can't keep up. Shame on HBO for propping up this farce."
She concluded, "If the Rock Hall is not willing to look at the ways it is replicating the violence of structural racism and sexism that artists face in the music industry, if it cannot properly honour what visionary women artists have created, innovated, revolutionised and contributed to popular music – well, then let it go to hell in a handbag."
Read Courtney Love's full article on the Rock and Roll Hall of Fame at theguardian.com.
Get the Best Fit take on the week in music direct to your inbox every Friday