A Portrait of Bowie: A Tribute to Bowie by his Artistic Collaborators & Contemporaries comprises of a collection of 40 illustrative portraits of David Bowie, with the likes of Mick Rock, Kevin Cummins, Duffy, Chalkie Davies, Justin de Villeneuve, Terry O'Neill, Masayoshi Sukita, Marcus Klinko, Anton Corbijn, and Ray Stevenson featured.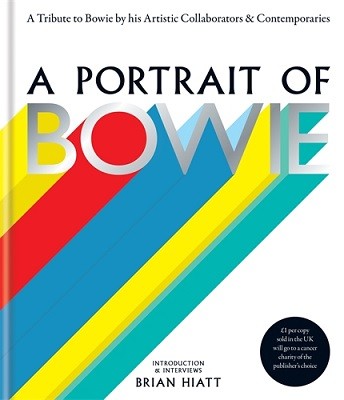 The text comprises of pieces written by musicians and artists (mostly in collaboration with Brian Hiatt of Rolling Stone) who worked closely with Bowie during his career, including Nile Rodgers, Debbie Harry & Chris Stein, Mike Garson, Carlos Alomar, Earl Slick, Gail Ann Dorsey and George Underwood - or by contemporaries who were inspired by Bowie, including Cyndi Lauper and Robyn Hitchcock.
Read Carlos Alomor's essay on David Bowie, featured in the book.
This book is out now and £1 per copy will be donated to a cancer charity of the publisher's choice. You can win one of five copies below.
You have until midnight (BST) Friday 25 November midnight to enter the prize draw. You must provide a valid email and accept the terms. Only one entry per person. Five winners will be picked randomly amongst the entrants. The winners will be notified by email. Other entrants will not be notified.