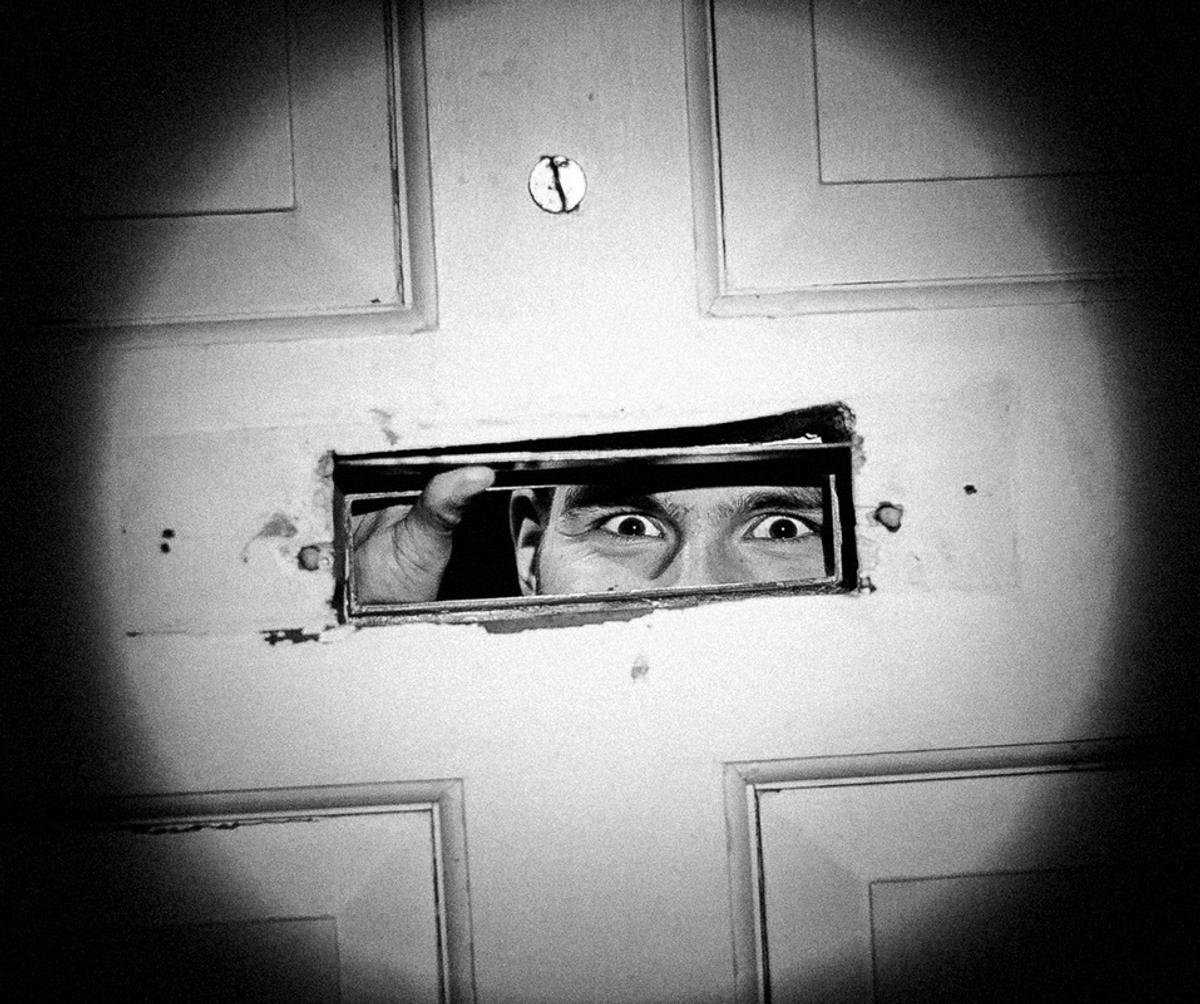 "Doorman" coaxes out rapper slowthai's snarling punk core
slowthai, the self-confessed "King of Northampton", returns with his black humour-tinged rap on "Doorman".
slowthai's scowling, twisted track stays true to form in some senses: he calls out a growing socio-economic divide in modern-day Britain. This time around, he samples old news segments of interviews with drug dealers - the glue sniffing and cheap booze is a backdrop for his mockery of good old British patriotism (he has a tattoo saying 'Nothing great about Britain' on his stomach).
He says: "I was at some yard in Chelsea after a night out and I saw 4.5 million pound paintings hanging on the wall and it made me sick… I went to the studio the next day and wrote Doorman. Doorman, let me in the door."
Grammy-nominated Mura Masa produced the track, layering janky Nintendo blips over industrial 808 beats, while lo-fi guitar feedback punctuates slowthai's scathing lyrics. Mura Masa is on the money when he dubs slowthai as "the embodiment of subversive and punk energy in UK rap." With his raw energy and cutting lyrics highlighting class struggles, slowthai is for Northampton what Sleaford Mods are to... Sleaford.
"It's a record that challenges ideas about what rap can be, which I think the scene needs more of," Mura Masa adds.
"Doorman" is out now. slowthai plays London's Alexandra Palace as a support for Slaves on 24 November, and returns to Bethnal Green's York Hall on 1 April 2019 as part of his UK tour.
Find out more
.