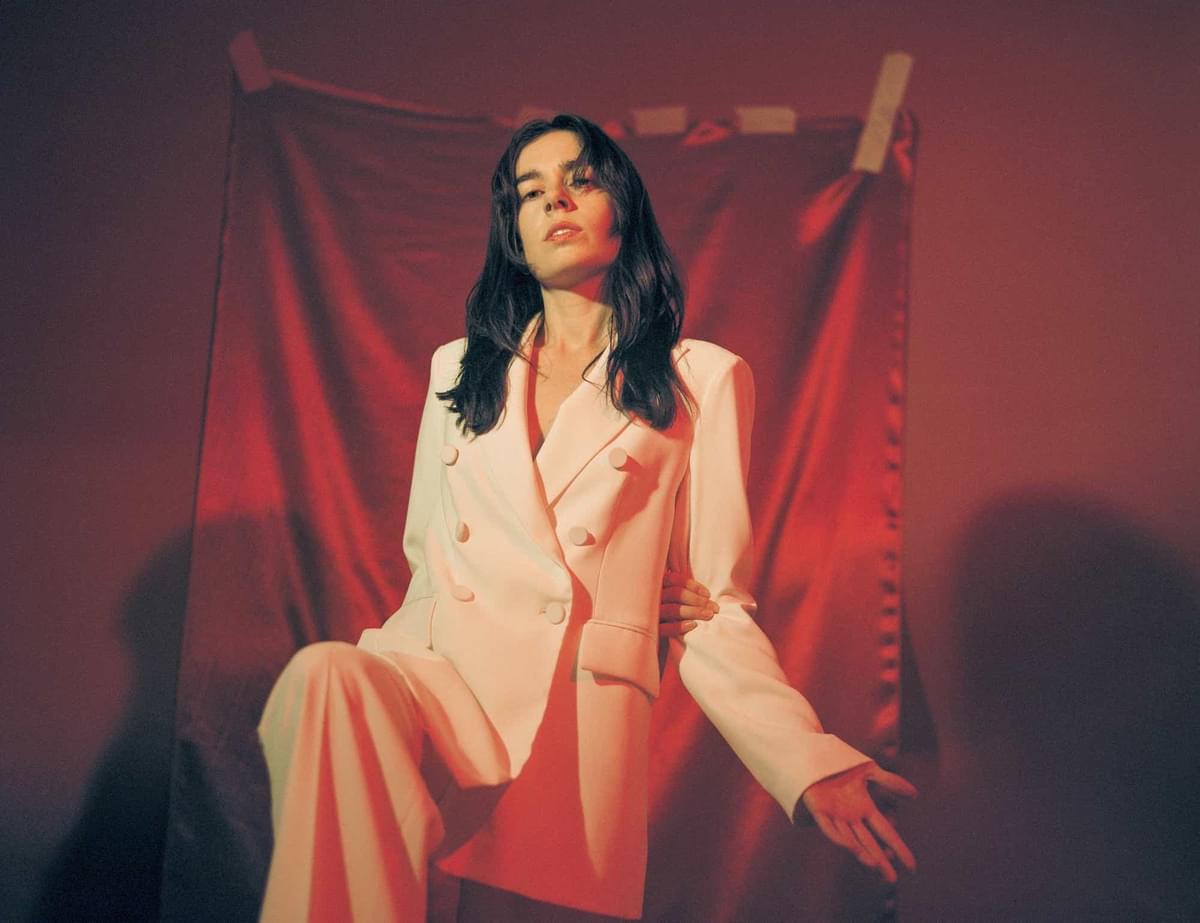 Sinead O'Brien explores grit through post-punk poetry on "A Thing You Call Joy"
Poetry's theatrical borstal has always had a place for the type of bohemian hedonism flooding from every page of the Beat Generation. Limerick's Sinead O'Brien turns that cell into an aristocratic dance floor on her new Chess Club release "A Thing You Call Joy".
When you first learned to rhyme as a child you'd find classrooms full of poems about the dog in some fog with a frog; it would've been as good a genesis story for surrealism as any if art hadn't stepped in and let Chagall send horses flying over the streets of Parisian suburbs. It's that youthful simplicity that post-punk poet Sinead O'Brien has magically renovated with her new thickly glazed single, this time via Chess Club after her previous track "Taking On Time" was released on Dan Carey's Speedy Wunderground label.
On top of a slowly creeping krautrock riff on "A Thing You Call Joy", lines about self-destruction sound laced with the patchwork wisdom of Mark E. Smith, whereas at first it may sound dotted with first-page phrases from the rhyming dictionary.
There might be more moments of dizzying streams of consciousness than in the dream scenes of Bedknobs and Broomsticks, but her maudlin undertones make the most discreet phrases freighted with mortality and new meaning.
"I wrote this piece while moving into a disused convent building in Hampstead which I lived in for a brief time," she tells us. "Moving between spaces and corridors I found myself in the deepest, longest period of 'creative flow' I had ever experienced. Reading Camus' The Myth of Sisyphus, I drew parallels with Sisyphus' character, the physical landscape upon which this story is built: 'Then later on, the downhill slope of obscurity', and my own. This feeling or intuition of what is to come - I would refer to as 'the fall feeling,'" she says of her foreshadowing lyric, "Always a fall feeling after a calling / There is always a fall I feel coming."
"These extraordinary uphill efforts of Sisyphus despite the knowledge of 'the fall' or 'the failure' up ahead felt somewhat tied into my own project of achieving and maintaining this heightened state of creative flow," O'Brien explains. "From a lyrical point of view, we go on a journey between two opposing states; 1.) Flow state where everything is hyper-real, senses are heightened and the creative process thrives. 2.) The inevitable fall feeling after the flow. Navigating different physical landscapes: 'Into the cave I keep going', 'In the hallways of the mind / in the corridors of midnight', we pass through water, caverns, hallways, day and night. In the abstract I find a way to depict reality - if only for a moment."
"The music stops suddenly after each phrase revealing vital words from beneath the score," she says. "Guitar lines swoop and soar around the melodic narratives, echoing their sentiments. There is also an underlying exploration of the persona; the singular self 'I' and multiple 'selves'. I examine character as variations on a theme, calling these variations 'phantoms'. Our characteristic components in any unique combination become our 'personality' on a given day. A chorus of voices reinforce this: 'Feeling everything I'm told tenfold'. The subject title and hook line 'why am I forever in recovery from a thing you call joy' is at the heart of the piece. How can we achieve this ultimately ideal state of mind and can we exist there?"
"The last lines 'There's a stale mate stalling my calls / there's a stale mate stalling' speak of self-sabotage. Blocking the roadway ahead of us is a familiar obstacle: ourselves. We stand centre stage, in the way of our own destiny."
"A Thing You Call Joy" is out today via Chess Club Records. She plays 26 October at Roundhouse Rising and 23 November at The Dome in Tufnell Park for The Magic Gang All-Dayer. Find her other dates, including supporting Whenyoung and Pond, on
Sinead O'Brien's Facebook
.
Get the Best Fit take on the week in music direct to your inbox every Friday