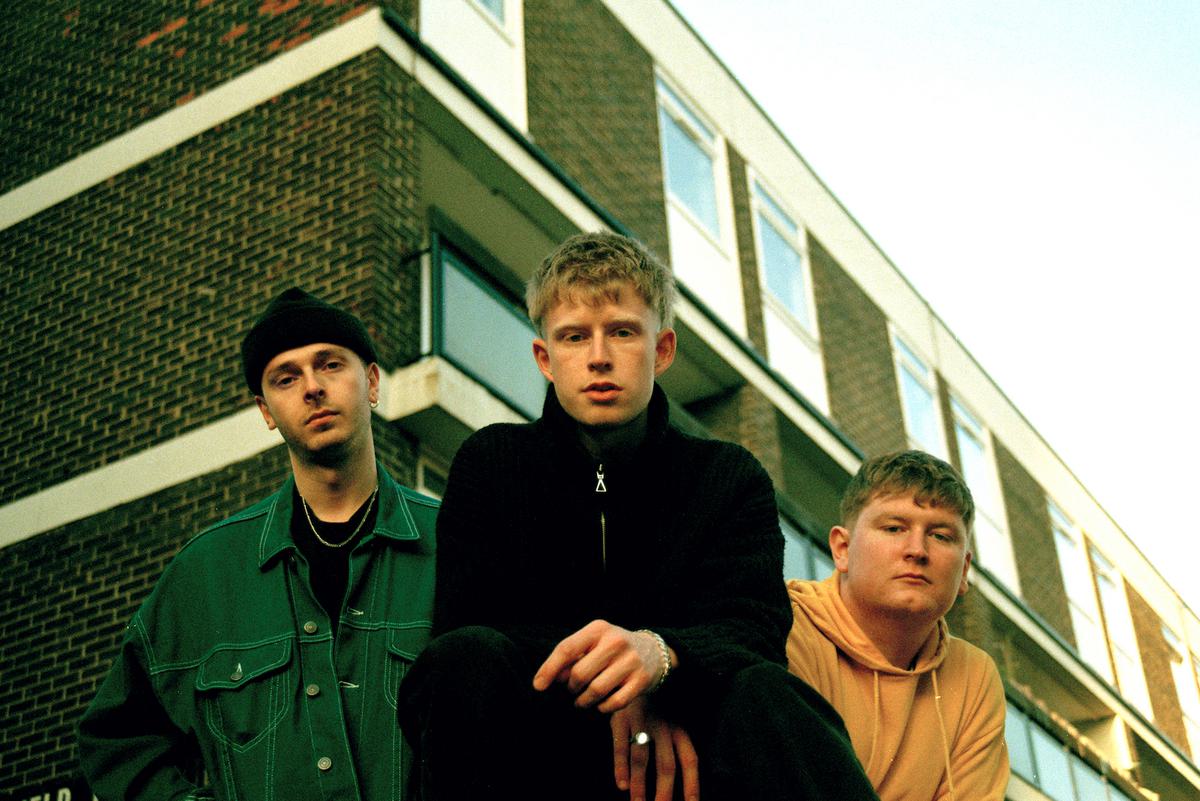 Newcomers Noisy pack a punch in their blasé debut single "So What"
They say go hard or go home and Noisy certainly make an entrance in their cracking debut single "So What".
Recently signed to Island Records after one of those old fashioned, mythically urgent 3am calls when you-absolutely-need-to-hear-this-now, Noisy are emerging out of nowhere to take playlists by storm. Formed in their hometown of Worthing, the trio - comprised of rapper and singer Cody, producer and guitarist Spencer and fellow guitarist Connor - are the culmination of many a year hanging out and nurturing a familial bond in the skateparks of the seaside town.
Having only been Noisy for a mere 18 months (wut), their tunnel-vision determination may only be applied to their building a makeshift studio in Spencer's home, and definitely not their output. With a no-holds-barred attitude when it comes to sound and inspiration, the band are clearly looking to put a twist on tried and tested rules with their debut release "So What".
Launching in with urgent handclaps and Cody's static-affected vocal, the track weaves high-octane electronics with punchy drumming and eerily meandering guitar-work to create an organic sound that emulates drum and bass elements, but is so much more. Topped off with devil-may-care lyrics, "So What" is all about finding your euphoric moments in a tumultuous world where it all seems to be crumbling.
"Kids our age have a lot of feelings, of going mental and not knowing what's going on and just thinking 'fuck it'," says producer and guitarist Spencer. "You need to let go."
"So What" is available now via Island Records. Follow
Noisy on Facebook
. The band perform at The Great Escape's First Fifty on 13 November.