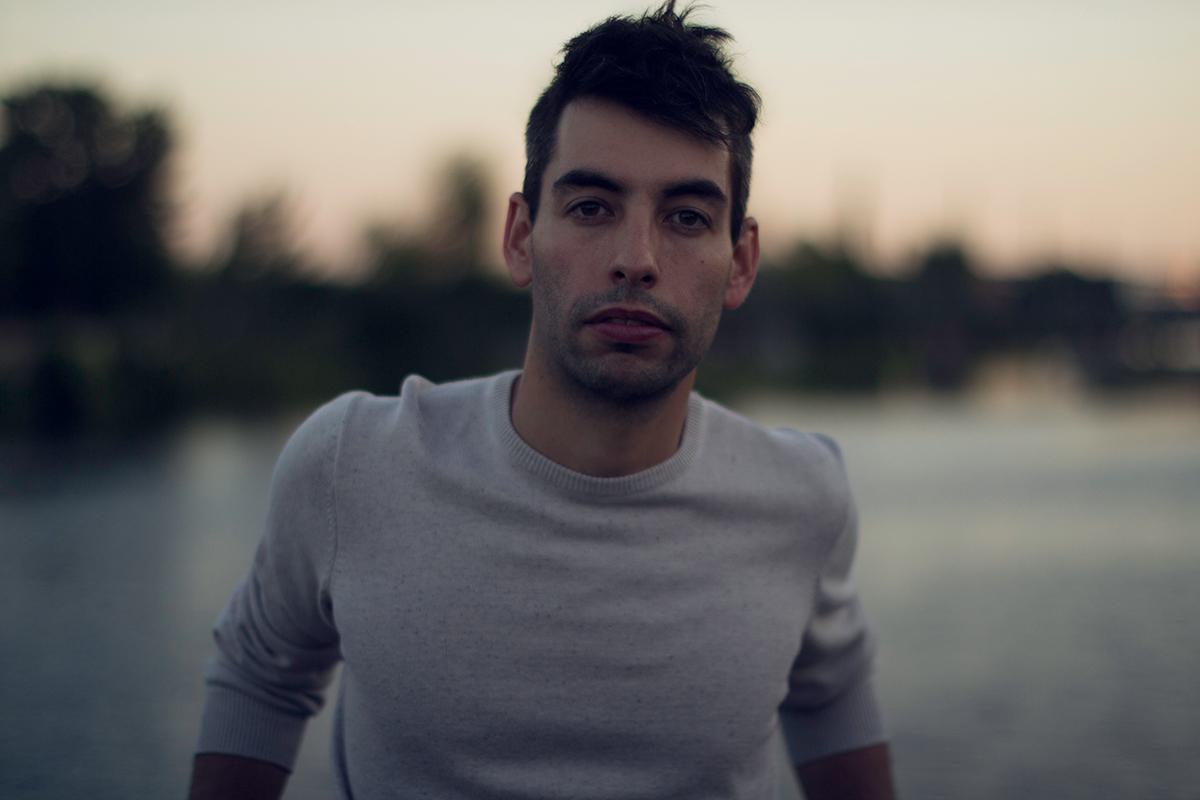 Montreal polymath Leif Vollebekk wishes things could be different on the moving "All Night Sedans"
13 February 2017, 07:45
| Written by
Ro Cemm
Montreal's Leif Vollebekk returns to Europe early next month for a month of shows that will take him from Norway to London and pretty much everywhere in between in support of his forthcoming third album Twin Solitude.
Even if the stopping off points are new, the road is a familiar place for Vollebekk, whose records are peppered with experiences of fleeting moments and minutiae of life on the road as a traveling troubadour.
A chance sighting on a previous road trip planted the seeds of an idea for his latest release, as he explains: "I had been in Florida a while back and saw a car turn off the highway with a sign in the back window that read, All Night Sedans. I'd forgotten all about it until I wrote this song one night. I was watching Extras, when a Kate Bush song came on. I went and listened to it three times, sat down at the piano and wrote this one."
"All Night Sedans" finds Vollebekk moving away from the expansive, countrified North Americana that made up the majority of his previous record, released in 2013. Trading in the guitars and harmonicas for the warm intimacy of the Wurlitzer and the Fender Rhodes, the track is infused with a stripped back, soulful melancholy. Lovelorn and confessional, it catalogues the sorrows and regrets of a collapsed relationship, and the process of driving around all night reflecting on how things could have been different.
As the track comes to a close Vollebekk repeats the woozily intoned chorus, "Wish it could have been another way, with her"; mantra like and meditative, the hi-hat picks out the metre of the repeated spoken title phrase. The production on display here moves things to a place that Vollebekk hasn't explored before on record, but has frequently hinted at in his live shows, where he's just as likely to cover Kendrick Lamar as he is Joni Mitchell. It's a welcome development and one that bodes well for the forthcoming album, which finds him collaborating with Harpist Sarah Page of Secret City labelmates The Barr Brothers, Shahzad Ismaily of Marc Ribot's Ceramic Dog, Timber TImbre's Olivier Fairfield, and string duo - and Kendrick collaborators - Chargaux amongst others.
"All Night Sedans" features on Leif Vollebekk's forthcoming record Twin Solitude - out 24 February via Secret City.