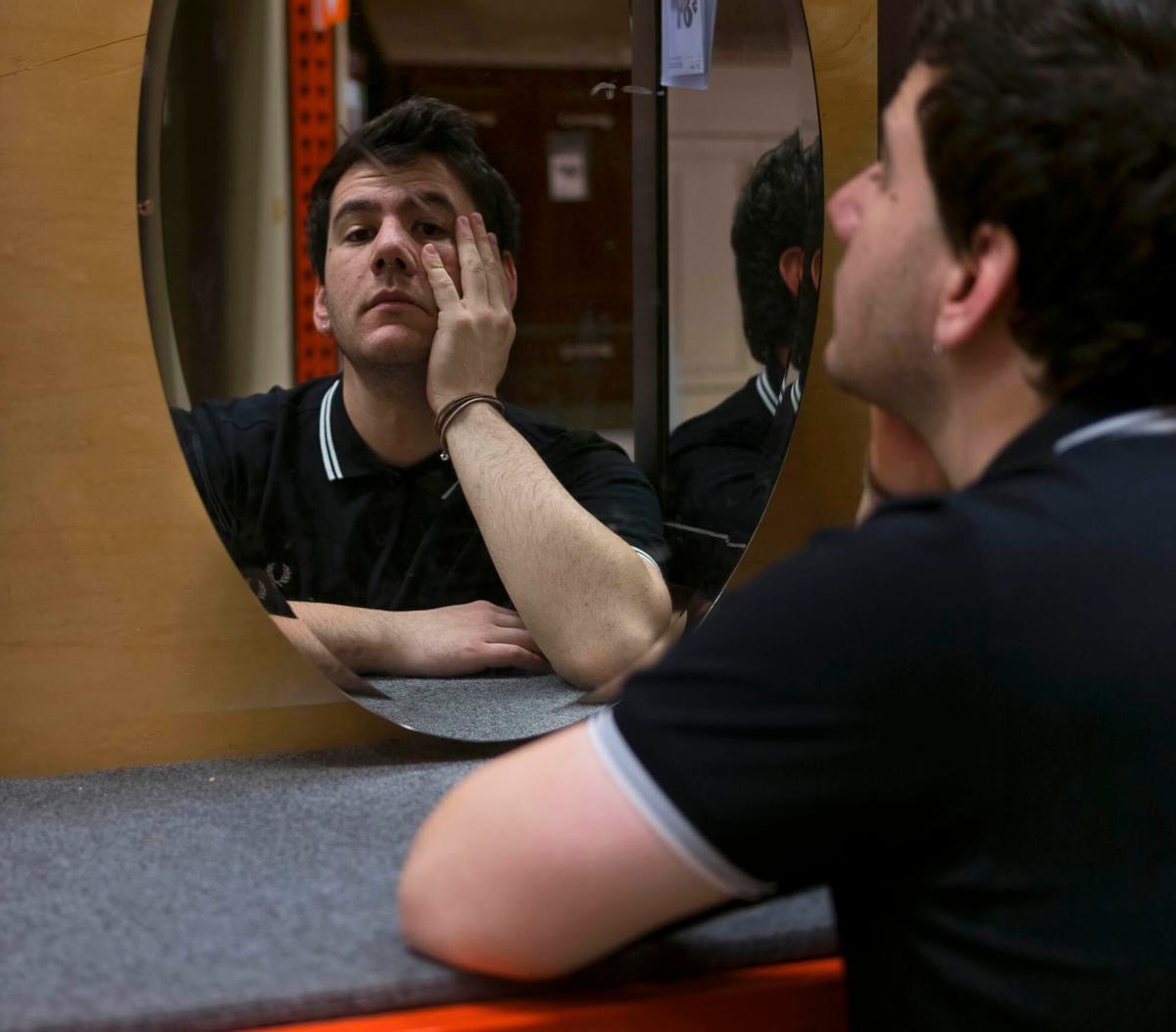 Founding Pinegrove member Nick Levine goes solo as Jodi and drops the gorgeously lazy "Remember"
A member of Pinegrove, once calling Montclair, NJ their hometown...Nick Levine has moved on in many ways, but this debut release as Jodi has a familiar feel.
Now working out of Chicago, Levine is set to release a debut solo EP Karaoke and lead track "Remember" is a reminder - as if you needed one - of how the guitarirst helped shaped that Pinegrove sound. Jodi would like you to know that they are "an Aquarius, INFP, 6% fluent in German, and currently lamenting the cancelation of network TV crime drama Person of Interest."
"Remember" has a loose and ramshackle feel from the off; the slightly scratchy recording suits Levine's languid drawl which rolls around a couple of simple country-ish riffs, a quiet organ drone and sparse percussion.
Levine has a way with a disarming lyrical couplet: there's black humour in a line like "you say something and reach out to touch me / feels like metacarpal karaoke" but what it also does is capture heartbreak and disintegration. A photograph of a moment which on its own might seem like muscle memory or fleeting forgetfulness, but when the mind is allowed to wander (or wonder) we "pull the thread and try to keep it low-key" and these moments suddenly become the relationship. As a keening solo cuts into the last moments of the track, Jodi has left us broken, bereft but in awe of a talent that can take a couple of seconds and make it your whole world.
"Remember" is taken from the forthcoming
Karaoke
EP, out via
Sooper Records
. You can pre-order the record
here
.