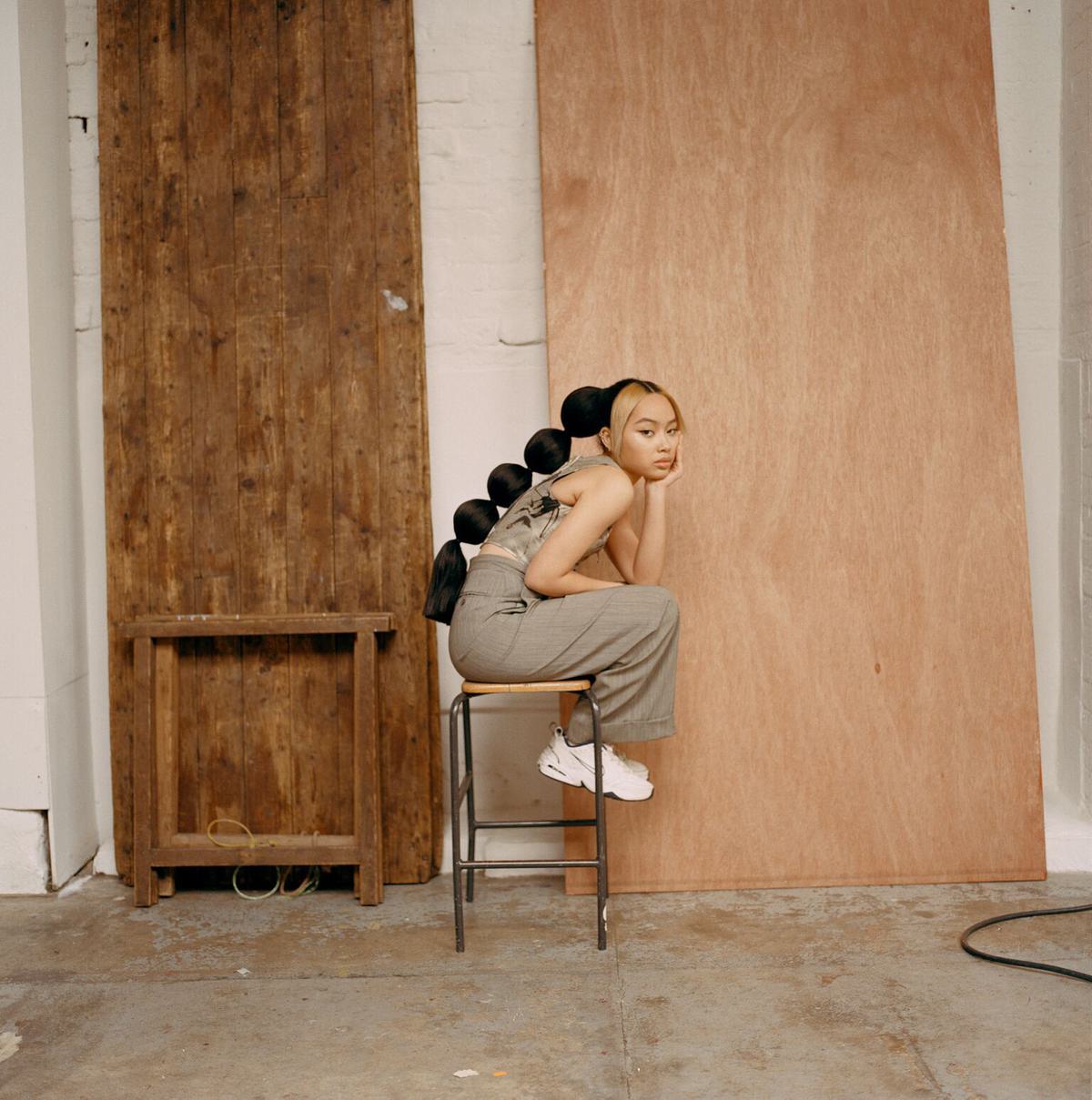 Griff faces down the frustratingly illogical lows of post-breakup funk on "Didn't Break It Enough"
Having finished her exams after releasing her debut "Mirror Talk", 18-year-old Griff wrote and self-produced her new follow-up track "Didn't Break It Enough".
"If it's broken, why the hell does it want you still? / When you broke it, you didn't break it enough," Watford-raised Griff sings of her heartache on her new track, spinning her downhearted rut into a captivating track showcasing not only her potential as a pop writer, but her resilience.
Contrastingly zippy instrumental twangs and charming skiffle shuffles punctuate Griff's vocal, its understated tone hinting at a potent clout yet to be fully unleashed. Meanwhile, the pearl-adorned visuals match the regal artistry of her debut "Mirror Talk", featuring clothes Griff made herself.
"I was tryna say that when things are broken they're not supposed to work," says Griff. "E.g. if a light bulb is broken it's not gonna light up, but when the heart's broken it can still love the same way and sometimes more than it did before it broke. And this one's all me, I wrote and produced it alone sooo I do hope you like."