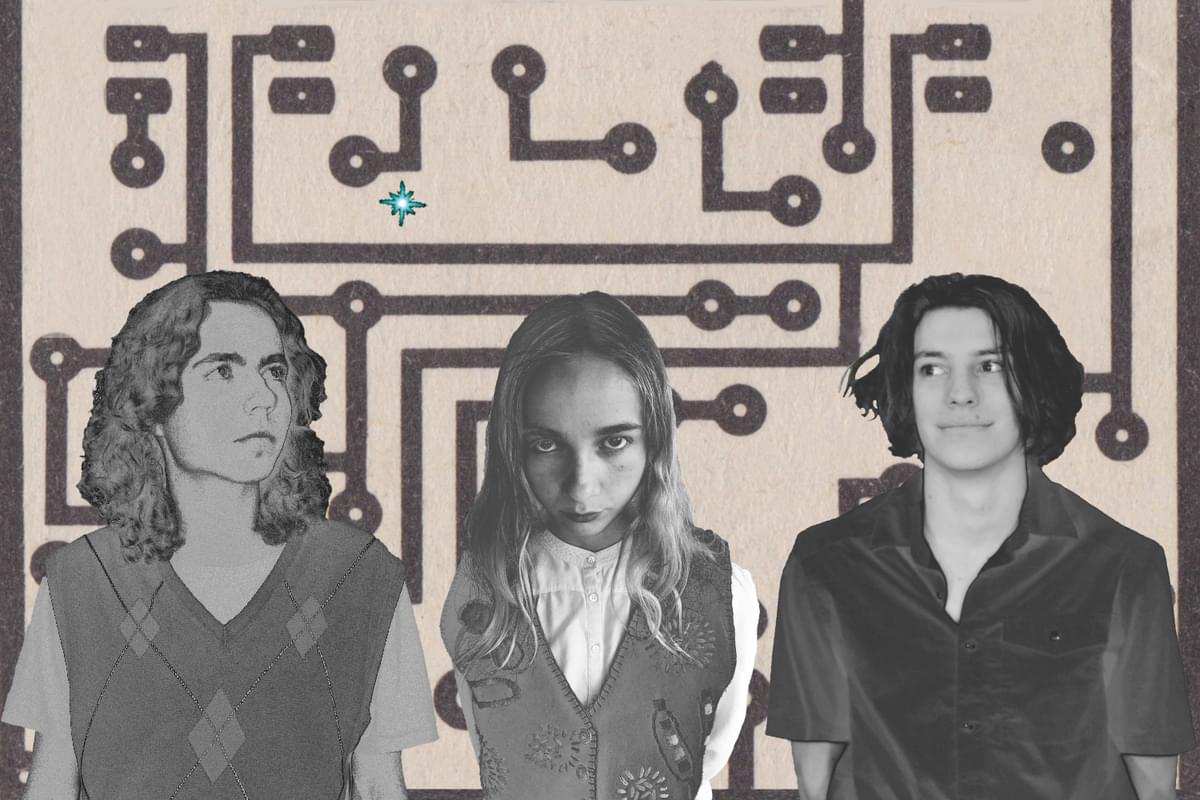 Drug Store Romeos return with the arrestingly abstract "Quotations For Locations"
Steeped in provocative symmetries, Hampshire trio Drug Store Romeos lead us on a hazy journey of introspective reflection as they unpick the intricacies of everyday life in new single "Quotations For Locations".
After bonding on social media over a mutual admiration for Stereolab, Drug Store Romeos formed in college and have since gone on to establish themselves as a band with a clear identity. Building on the success of their Fiction Records debut "Frame Of Reference", their latest cut sees the trio confidently explore the minimalist side of their sound as they join forces with alt-J producer and mixer Charlie Andrews, and his assistant Matt Glaesby.
As abstract lyrics drift along atop an intricate layering of sounds, "Quotations For Locations" explores the inextricable link between individual and collective experiences. Its sparse yet totally absorbing dream-pop soundscape compels us to reflect on how our own lives fit within the bigger picture, steadied by a scattering of woozy, retro synths and throbbing percussions that give it an endearing warmth and familiarity.
Singing "the ball is in my court, but my hands are my racket", the use of abstract imagery against this warm, meditative production is particularly affecting as it conjures a sense of nostalgia that lifts the track and draws us in. Sarah's rich, honeyed vocals soften the intensity of her words as she urges "there is no growth without movement".
All of this is set against a light, playful groove. Emphasising this delicate balance between melancholic reflection and hazy nostalgia, it allows us to get lost in the track's intricate production. Designed to reflect a cause and effect balance, the track was recorded using drum machines played live and programmed to trigger pads, carefully layering both human and digitally engineered sounds.
"'Quotations For Locations' is a song that zooms in on some intricacies of life which in turn causes you to zoom out from yours", explain the band, "allowing you to then become completely enveloped in its minimalist arrangement and light dancey groove. We wanted the song to sound warm and personal but also at home on the radio."
Provocative and playful, "Quotations For Locations" is a another example of Drug Store Romeos' creative ambition and integrity, intelligent production and evocative lyrics, making them a formidable indie-pop force.
Get the Best Fit take on the week in music direct to your inbox every Friday