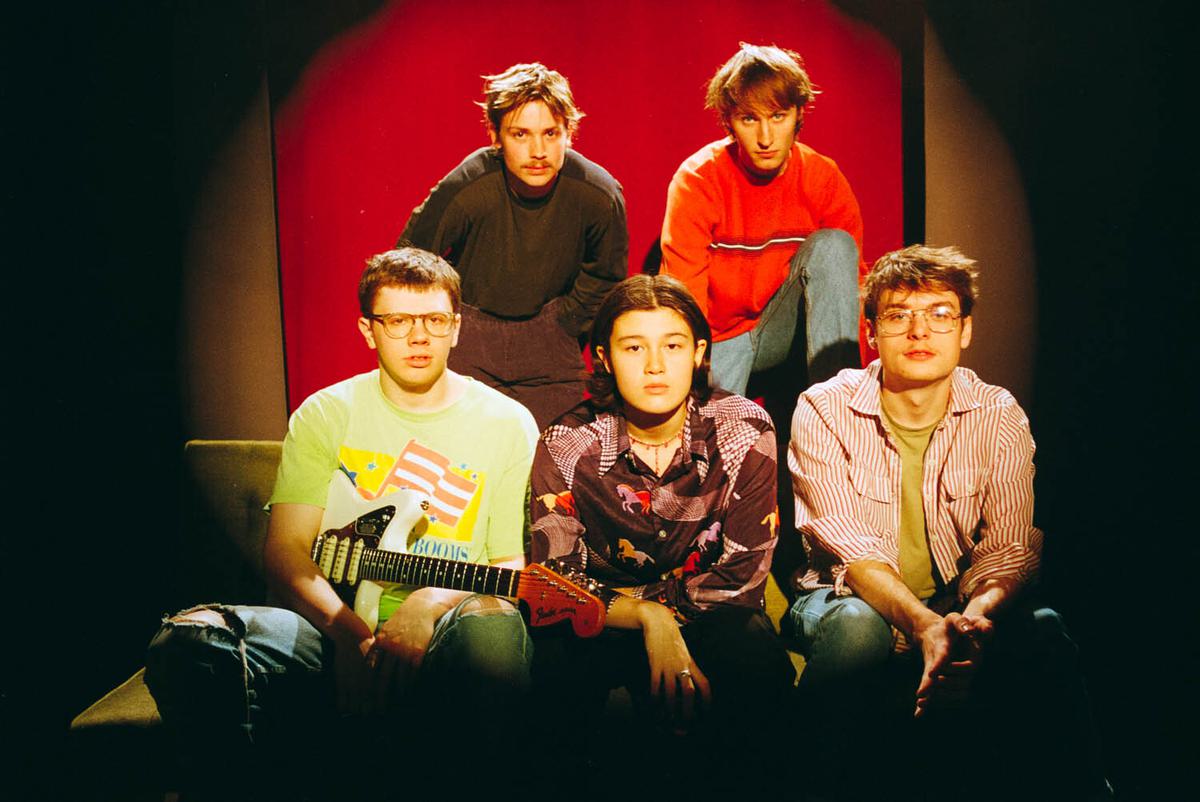 Saddle Creek signees Disq break the monotony with turbulent track "Daily Routine"
Channelling 21st century American introspect, Wisconsin-based Disq have released "Daily Routine", the first single from their newly-announced debut LP Collector.
Disq have assembled a composite of heavy riffs and bashing drums that lurches into existential chaos on their new single "Daily Routine". With all five members being between their late teens and early twenties, their approach is at once precocious yet plugged with nostalgia. Moments collapse into psychedelic episodes before relaunching into unruly, anxiety-ridden instrumentation.
Explaining the background of "Daily Routine", vocalist and guitarist Isaac deBroux-Slone says that it's "a song about an intense personal struggle. In dark times, life can feel like a cycle that I'm trapped in, repeating over and over with no means of escape."
"The tongue-in-cheek lyrics are a coping mechanism for me as sometimes being able to laugh at my own situation is the only thing that can make me feel better," continues deBroux-Slone. "Sonically the sound ended up being a loose template for the sound of the many other songs on the album; expressing feelings simply through loud guitars."
"It's easy to fall into a void, thinking that everybody else has it all figured out, while losing sight of the fact that many others feel exactly the same way."
Collector, the album due for release in March, is a representation of its namesake – a mixtape-story taken from collective experiences from the band, backdropped by an adventurous blending of genre boundaries and produced by Rob Schnapf (Beck, Elliot Smith, Kurt Vile).