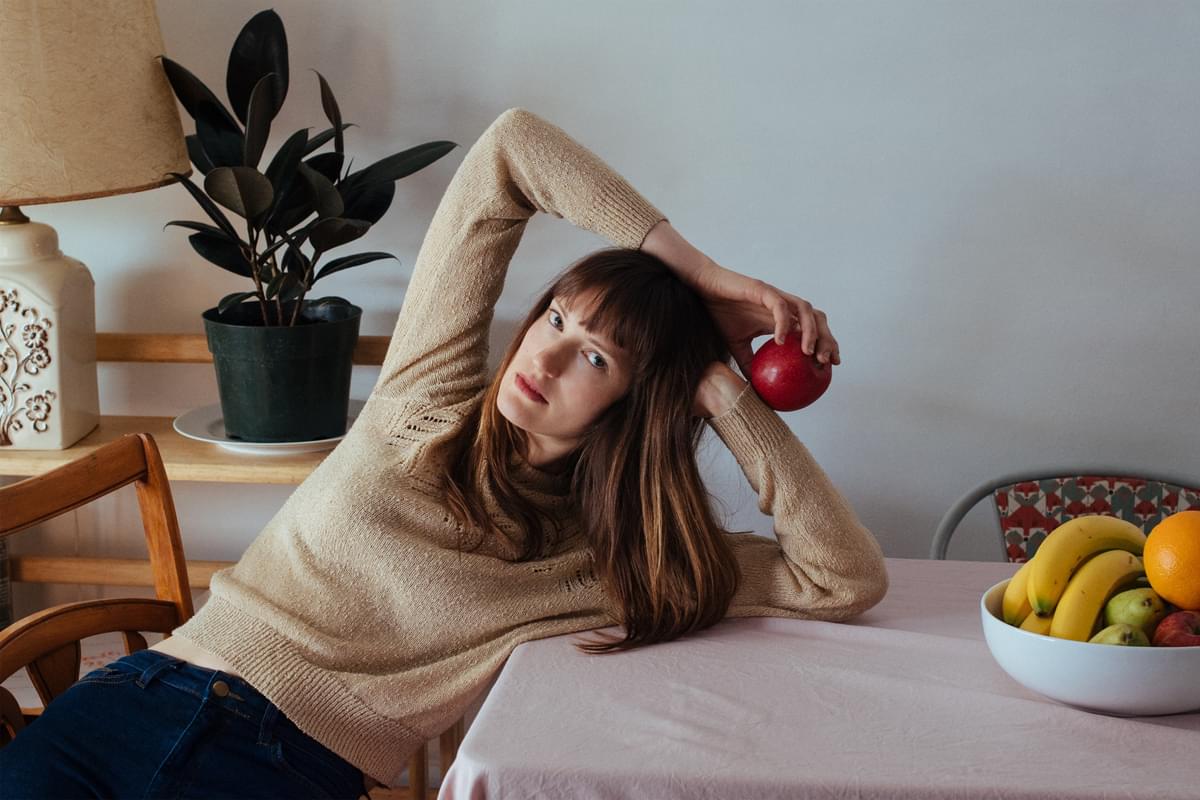 Au Revoir Simone's Annie Hart announces debut solo record and shares lead single "Hard To Be Still"
Annie Hart, one third of synthpop threesome Au Revoir Simone, has announced her debut solo record Impossible Accomplice and shared the first taste, "Hard To Be Still".
Au Revoir Simone's latest album Move In Spectrums was released in 2013, but in the time since then Hart's been hard at work on her own material. Toiling away in her basement studio after her kids have gone to bed, Hart's drawn from the sparseness of Laurie Spiegel and her own deeply personal emotions to create something scraped-knee raw. "Hard To Be Still" is a stop-and-stare moment that glistens with every beat, pillars of gooey warmth flaring out from the brittle top layer of sound; Hart's solo offering is a striking balance between subtle lo-fi layers and peppy pop heart.
"I have never been able to write a normal love song in all my days with Au Revoir Simone or before, despite having been with the same person since I was 21," says Hart of the new single. "They always had some element of tragedy, betrayal, or melancholy lumped in no matter what I did to fight it. Then when we were on tour in Portland, I stayed at a friend's place who had this awesome Roland drum pad and a beautiful Rickenbacker bass. I hooked those up to my computer to record and suddenly everything started materializing: the bouncing lo-fi drum beat and rudimentary bassline seemed so fun and perfect together."
"By some strange miracle of being away from my husband and small child, I was finally able to properly say thank you to him for being supportive and doing his share as a parent, which a lot of women don't get," Hart continues. "I was also noticing some other men around at the time, who were hitting on me but were blatantly just after the obvious and weren't really seeing me for me. And there was my husband, who knew all my neurotic tendencies and workaholic nature and never stopped loving me more surely or evenly for over 10 years. I'm glad I finally have that one nice love song about him."
Hart is set to play Baby's All Right in Brooklyn on 16 July.
Impossible Accomplice
is out 14 July via Cryptic Whispers. You can
pre-order it now
.
Get the Best Fit take on the week in music direct to your inbox every Friday