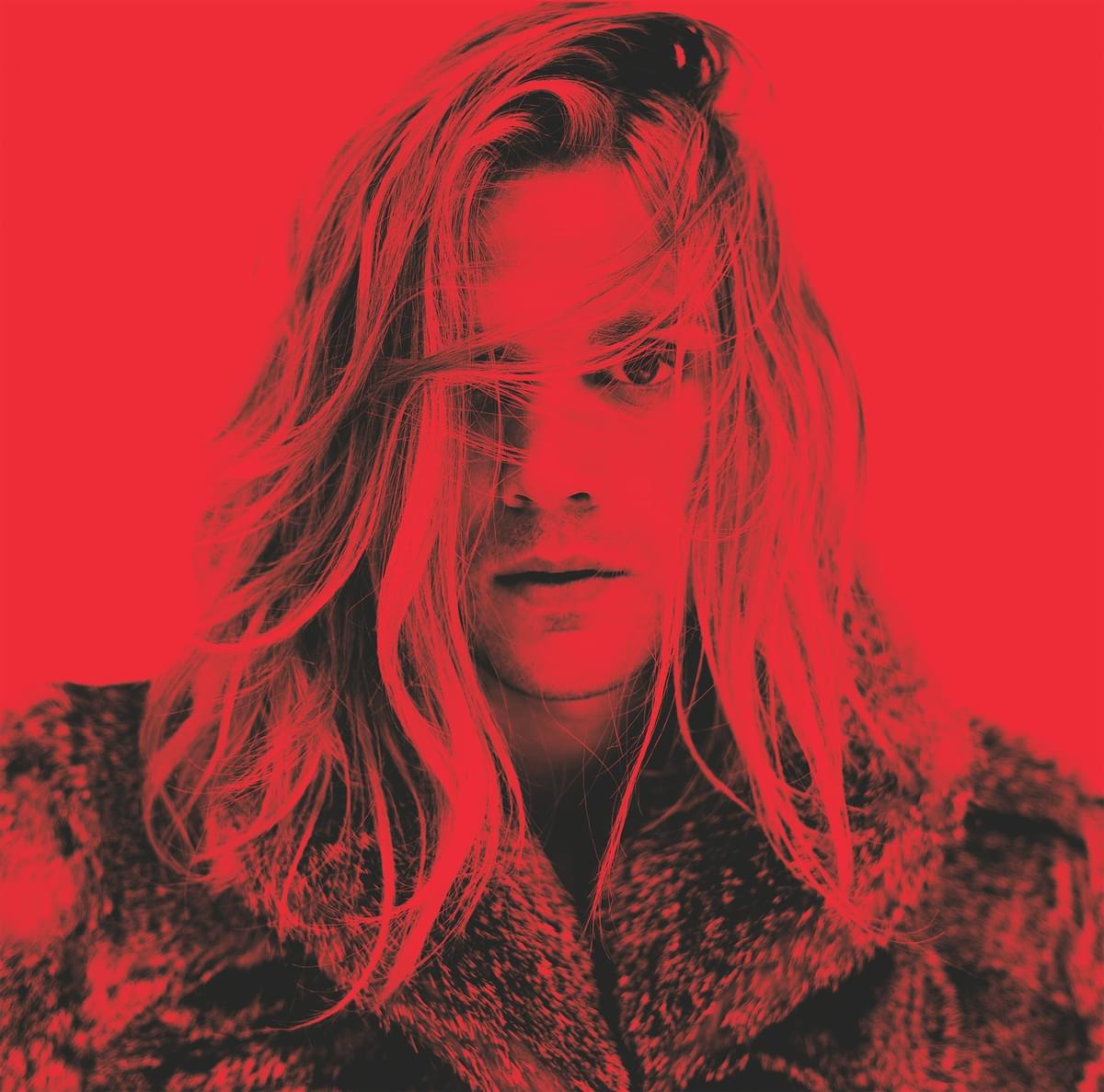 There's something really special about making the music you want to make, exactly the way you want to make it. In 2014, it's not just about defining your sound, it's about defining your image and "brand," and all the while working to maintain a sense of artistic freedom (and dignity). Some artists are better at it than others, and for the true masters, the idea of compromise never even crosses their mind.
For singer, producer and visual artist Nick Van Hofwegen aka Young & Sick, his story begins with a big of luck and a lot of talent. But isn't that how these stories are supposed to start out? Worldly travels and chance encounters afforded him the ability to develop and nurture a sound he can truly call all his own. From glossy pop ballads to soulful, hazy love songs drifting out from underneath a stack of vintage records, Young & Sick's sound is one that strikes a chord in music fans of every variety.
Earlier this year, Van Hofwegen released his debut self-titled LP on Harvest Records. A beautifully produced menagerie of love songs covering every emotion that goes along with it. Worn and grazed in all the right places after trips to SXSW and Coachella, Young & Sick now readies his Continuum EP, as well as several European dates.
Join us as we uncover the mystery and peel back the layers behind multi-faceted artist Young & Sick.
There are several parts to Nick the artist. The singer, the songwriter, the illustrator, and beyond – can you talk a bit about each?
Well it all kind of started when I was about 17 in the Netherlands. I was going to design school and I didn't really quite fit into any sort of school system. Doing works for - the end goal of the design school was that you do commercial work and nothing interesting, so I kind of rebelled against it a little bit and always tried to do my own style, and make my own style. I was always drawing, and writing. I did have one design teacher that I really liked, and he always told me, that I was at the wrong school.
How did you end up at that school?
It was the closest thing to what I wanted to do, but still not very close. I wanted to know how to use computers, and I took that away from it. So that teacher, he came up with the idea of everyone picking his or her favorite song and making single art for it. I chose the Californian band, Velvet Teen, and made some art, and put it in a 7" sleeve. I used yellow vinyl, I used the same yellow in the art, and kind of did this branding, and my teacher thought it was great and that I should send it to them. Just as a like, "I enjoy your music, I did this for a school project," thing, and they loved it. They wanted to put it into production. So I ended up working a bunch with them and doing some tour posters, and shirts and stuff like that. It was obviously very exciting for someone who had never done any work for any bands or anything. The second act that I worked with, and because Velvet Teen's manager was also working with this guy, was Mark Foster. He was still a solo artist, and Foster The People didn't exist yet. He didn't have any money to pay, but I said that's fine because I really liked his music, and I did a bunch of art for him, and he said "At some point, if I make it, or get a deal, I'm going to keep you on to do my art and I'll finally be able to pay you." Before that happened he got something with my third client, Andy Dick, the comedian/actor. He was doing some kind of music comedy thing, so I did the album cover for him, and that was paid, so Mark wasn't paying me, but he got me work. My fourth client was Mikky Ekko. He wasn't signed yet, and nobody knew him. I did a bunch of work for him and then once he got signed, he came through and asked if I could still do art for him, now that he could pay. Foster the People did the same thing once they got signed. So basically that's how it all started.
So how did that turn into you singing, writing music and producing?
Well I always did that as well. I started playing in bands when I was 14 or 15 years old, not really knowing anything other than three chords on the guitar. Basically my best friend, he had an older brother who was in a band, and they would rehearse in the afternoon on Saturday, and because we didn't have any gear, we would sneak into the room when we knew they would go into the park and smoke doobies, and we would use their equipment. I was not the singer, I was just the guitarist, and I kind of kept it that way for a long time. I finally realised it was fun to sing and be the main guy in the band. It took a couple years to really establish some sort of sound. I realised singing falsettos was a lot more fun.
So you like being the frontman the most.
Yeah, the thing is, it still doesn't feel like I—I still don't like being in the spotlight per say, but do enjoy creating and doing things on my own. We have the band now, and we do all this stuff together, it still feels good to be in total control. And still write stuff on my own and bring it together, but I wouldn't call it being the "frontman."
So let's talk about your band. Tell me about them, and how all that plays together, especially if you're not the frontman so much.
Basically, I finished the album in New York in the winter - I worked on it in a small art gallery, Idiosyncrasy Gallery it was called, in the basement. And then I mixed it in Florida at Aaron (my manager's house). Right after the masters came back, we had about a month and a half to two months before the first shows were booked at Johnny Brenda's in Philly, then the New York show at Baby's All Right. We started looking around like crazy trying to find the right people, and found out that it's harder than it might seem. So a friend gave us this contact, Luke Woods, who is kind of this all-around musician magician and amazing musical director. He came in and took over the whole project, and together we found the two other members, Kayleigh Goldsworthy and Steven Bryant.
Luke kind of directed the whole thing with me, and we figured out a way to make the project sound and be really live, and us not be slaves to the track. Because you see, a lot of bands right now that are studio projects like my own, when it comes to the live set, they just play a track, and maybe have a drummer. Their sound is so awesome, but then you see them play live and it just seems like it was the last thing they thought about. And it's so important, the current state of our music industry, the way we take in music, festivals are more important than they ever were. So we got these four people together and just rehearsed like crazy.
You just played Coachella. How was that?
It was crazy. We had quite an early set, which was scary because you don't know how ready people will be, or how many people will actually turn out, but the turnout was actually amazing. There were mostly people that made a plan to go see the early show, and they knew the lyrics and they knew the songs, and it was incredible. After the first weekend, we did two dates with Foster The People in Arizona at mid-sized venues. Right after that we played the roof of the Cosmopolitan Hotel in Las Vegas. That was absurd. I think there were about 3000-4000 people ready to see music on a roof and get belligerent.
Tell me about "Pineapple Saturdays."
I've been drawing a pineapple on my Instagram for the last few months now. And it's gotten to the point where people know about it, and at Coachella we gave out 40 pineapples each weekend. And that was amazing. It's kind of a random thing that makes me happy. ​
The Continuum EP is out in the UK now, and the band's self-titled LP is out now in the US. Young & Sick play The Great Escape this weekend, and London's Birthdays on May 12.
Subscribe for news and competitions