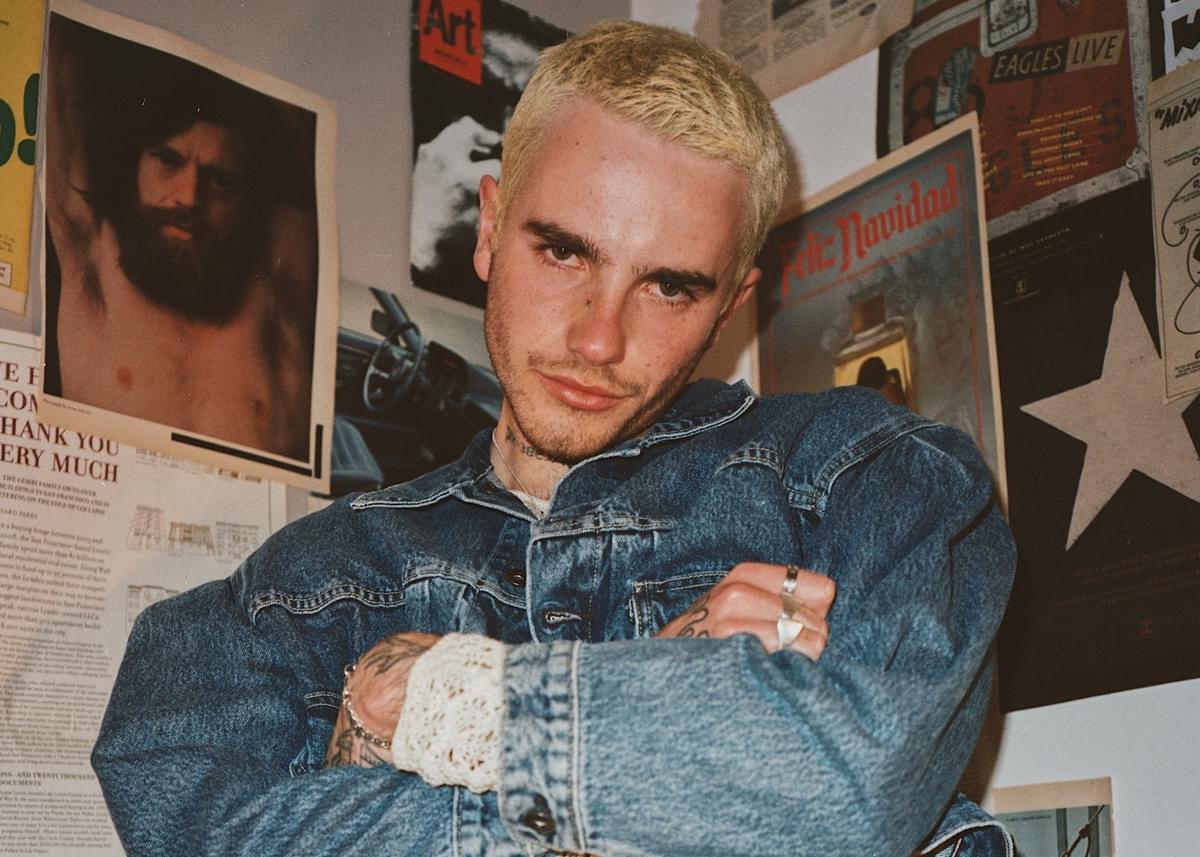 Yxngxr1 opens the doors to his Teenage Motel with bouncy lead single "BMW"
Dealing in half-rap, half-melody, Yxngxr1 doubles down on his formula in the fourteen tracks of his latest LP and lead single, "BMW".
Yxngxr1 is quickly becoming an upcoming staple of the indie-rap genre. Hailing from Cardiff the artist boasts an evident DIY ethos with many of his six albums being self-made. Now, on the day he releases his latest LP Teenage Motel, we are introduced to his lively lead single "BMW".
"BMW" exudes the feeling of nostalgia. The track itself toys with a rhythmic guitar and brass elements creating a feeling of home and familiarity. The lyrics take a referential approach mentioning stand-outs of the 90s from Rachel and Ross to Clifford the Dog. Talking about the process of making "BMW" Yxngxr1 shares, ""BMW" was actually a mad song to make. I started with the melody and then shot the whole song without a beat, sent it over to the producer with no director and he ended up making some mad vintage style song to it." He further explained the lyrics of the track, "I like how the lyrics are so nostalgic too which goes so heavy with the beat and the vibe of the song all in all."
The track's music video is just as fun. Reminiscent of a 90s sitcom, Yxngxr1 appears to wreak havoc on a family trying to enjoy their evening. The set design is fitting for the boisterous track. Yxngxr1 said that "the music video was also super fun to make too. We had a whole set built for it and the team who worked on it was absolutely amazing, from camera and light work, directing, producing, editing, the actual set builders and the styling! Everyone was super nice and the final product we have is actually fucking beautiful."
The LP Teenage Motel feels romantic at its core, as he continues that "the loose idea is two people fall in love at a motel, but they realise it's not going to work out. They live fucking hundreds of miles away from each other and probably can't keep it up. There's a sad ending, but you could still listen to it and think 'that could be me'".
"BMW" and the new album
Teenage Motel
are out now. Find
Yxngxr1 on Instagram
and catch him live at Peckham Audio on 15 June.
Get the Best Fit take on the week in music direct to your inbox every Friday