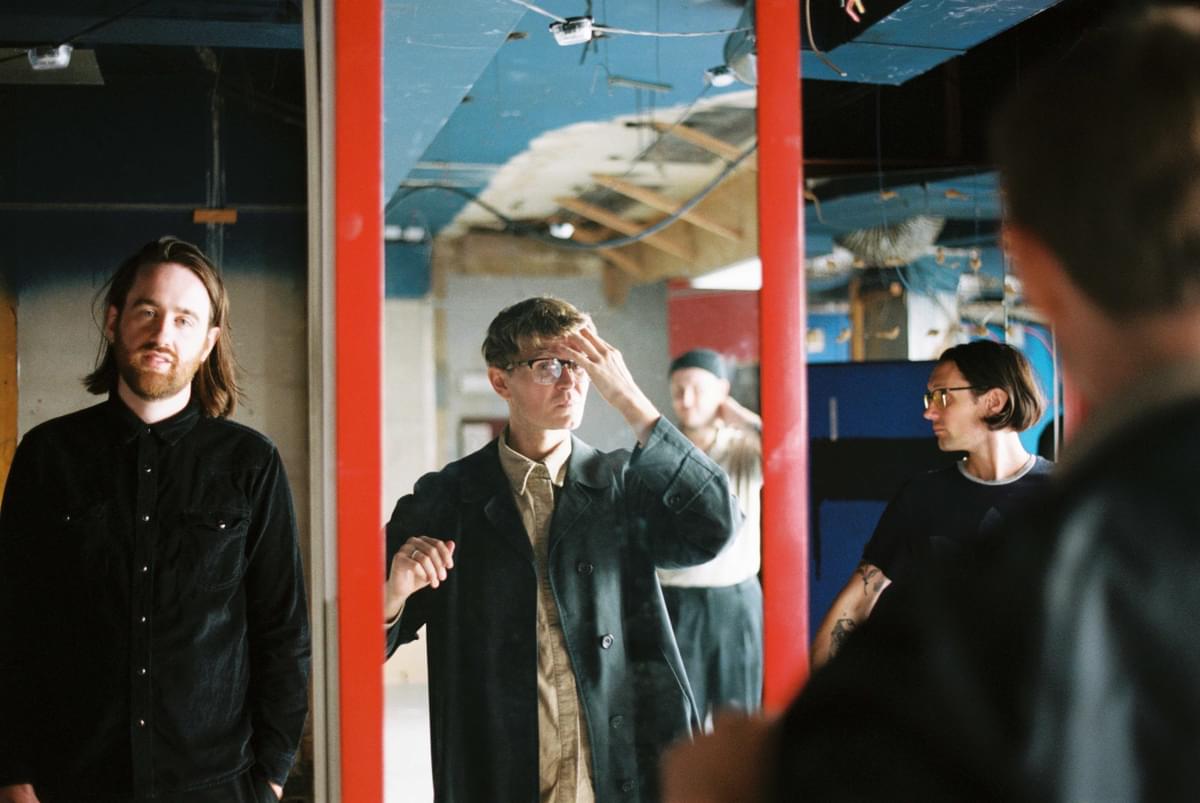 Yard Act's "Dark Days" is a striking anthem for a disaffected generation
There's no sugar-coating the straight talking, sharp wit of post-punk quartet Yard Act's new track "Dark Days".
"Dark Days" sees the Leeds band back at the helm, brandishing their signature cacophony of carnival-esque melodies and jagged, satirical storytelling. Continuing their damning critique of a neoliberal Britain, Yard Act's new track is a current of snaking riffs and leering jabs, laden with the self-confident swagger of an English pub regular with questionable views.
Unrelenting and full-frontal, the energetic and self-righteous delivery tastes like a tonic for uncertain times. There's no offer of hope, mind, but at least you're not alone.
In the vein of Pulp's "Common People", the nihilistic yell of "Dark Days" fills the void for a disenchanted pandemic-weary youth. Circling around the refrain "I have the blues and I can't shake them loose", the new single sees the group channel a relatable exasperation and dive down deep into a depressive spiral.
With their singles "The Trapper's Pelts" and "Fixer Upper" catapulting Yard Act into the spotlight last year, they've fast joined a host of UK bands embracing a new wave of post-punk. From Shame and Squid to recent newcomers career and Grey Market, 2021 looks set to further cultivate a legion of fed-up songwriters who are siphoning political and emotional frustration into quick-witted, relatable lyricism - we just hope they'll all be as good as Yard Act.
Get the Best Fit take on the week in music direct to your inbox every Friday