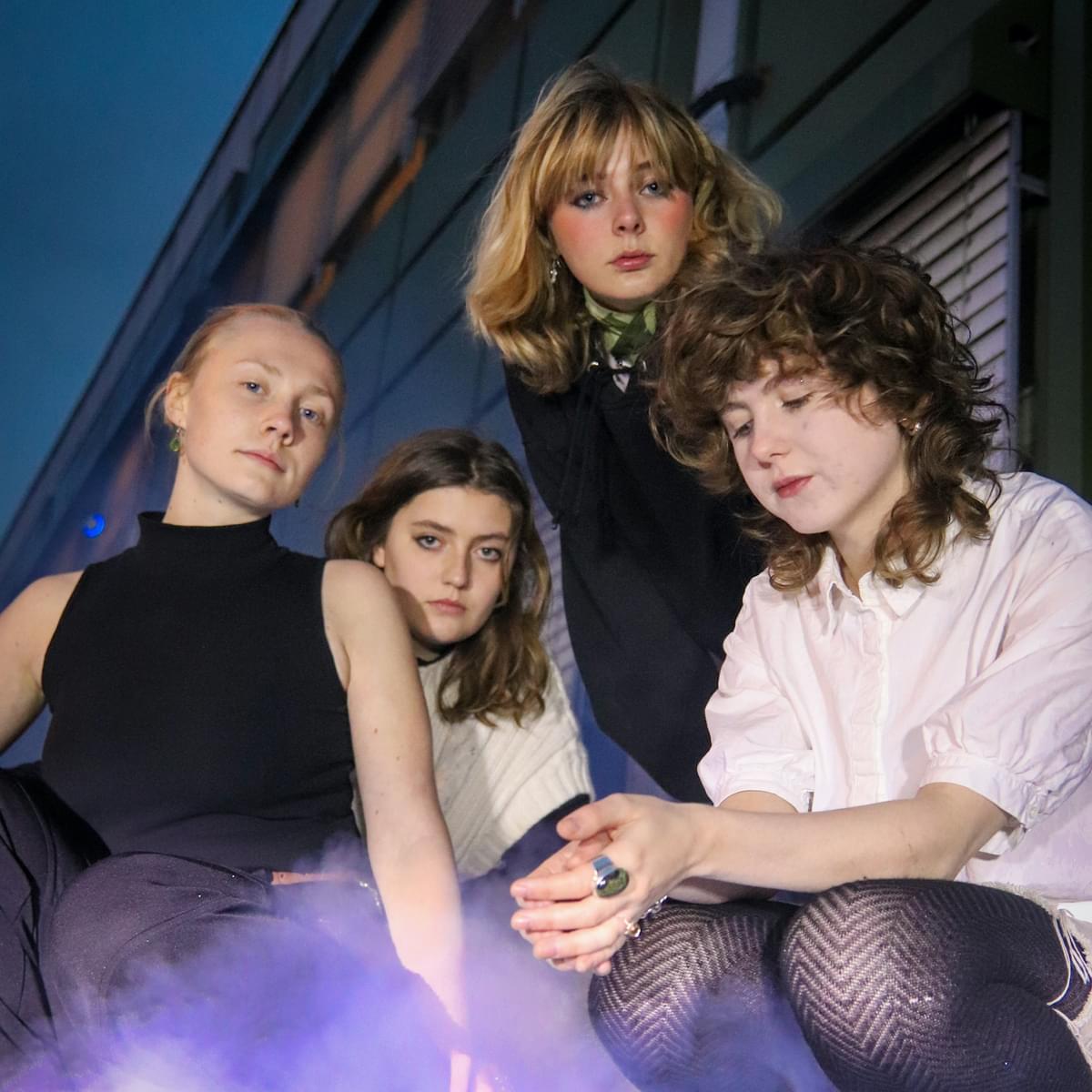 Norwegian alt-rock outfit VEPS return with their ferocious new single "His Brother"
Following the success of their debut EP Open The Door in June, Oslo's VEPS return with their feisty, tempestuous new single "His Brother".
Based just outside of the Norwegian capital, VEPS is made up of four friends Helena Mariero Olasveengen (keys/vocals), June K. Urholt (bass), Laura Dodson (guitar/vocals) & Maja B. Berge (drums). They first started to play music together in school, at the age of fourteen, with Maja only learning the drums as she went along. Together, the band gradually grew and developed to the point where they began releasing.
Now signed with New York-based label Kanine Records, the band released a string of singles ahead of the release of Open The Door. Not limited to one talent, the group have also crafted a unique DIY aesthetic through the release of several self-directed music videos. Willing to show their rough work along the way, VEPS have developed a sense of growth and evolution across their output.
"His Brother" is a track baked in the frustrations of youth – exploring the unrelenting sense of pain that comes with the breakdown of a young romantic relationship.
Opening with an effortlessly cool four-chord guitar motif, the track builds layer upon layer; with the band's blended vocals upping the ante with each passing line. The roaring chorus, drenched in fuzzing guitar and thumping drums, evokes a brewing sense of irritation as though an argument is building right before the listener's eyes.
"The track is an angry, but vulnerable song about jealousy, betrayal and love," share VEPS. "We wrote it together after a bad breakup. Although the song is written about a specific experience, it's therapeutic for all of us to perform live."
The track's self-directed music video finds the band in an industrial estate smashing antiques including clocks, chairs, light stands and china plates; with shards flying in each and every direction.
"We wanted to match the song's energy, so of course we had to smash some stuff" the band explained of the video, "It resulted in a lot of splinters and almost-casualties, but we made it out alive! It probably wasn't too safe, but it was a lot of fun. Don't try this at home…"
Get the Best Fit take on the week in music direct to your inbox every Friday