"Dark Horse" is Thea Glenton Raknes' first single since 2014's excellent Strangers and Lovers album (although as you'll find out she's been keeping plenty busy), and it finds the Norwegian in glorious technicolour pop mode.
More electronic than her previous work, the track clatters along on simple stick percussion and a piercing synth line, with Raknes' pure and heavenly vocal a sugary thrill. Yet there's darkness here, evidenced by the lines "when my arms are open you run away / and when I think it's over you beg me to stay". "Dark Horse" feels like a rush of confusion in an off-on relationship, the headlong and almost reckless dive back into something you're better off out of. All in, it's a brilliant and welcome return.
We spoke to Raknes to find out where she and her band has been for the past few years.
Hey Thea, are you excited for the release of the single?
"Hi! Yes, I'm super excited. I had so much fun recording this song and I can't wait for everyone to hear it."
It's been a while since the last Thea & The Wild release, what's been going on?
"I know! I started writing new songs more than two years ago, and they just kept on coming. We recorded quite a lot, then tested and tried different things with the songs to give them all their right 'home'. Just focusing on making stuff I liked and that was fun, not deciding too much or making rules. I've been producing the album myself together with two brilliant friends and musicians, and we've taken our time experimenting and getting it right. Between late night studio sessions and odd part-time jobs, I planted myself a herb garden in a sort of roundabout down in the centre of Oslo, and also started teaching young girls how to write songs and play in bands. I've also toured quite a lot with Frøkedal, playing the drums. It feels SO good playing live again and releasing music, finally."
For those of us who don't know you...what can you tell us about Thea & The Wild?
"I'm a singer, songwriter, musician and producer from Oslo. Thea & The Wild is the name I took when I went solo. I was coming out of a relationship and staying in my little brother's room at my mum's house. He had this cheesy IKEA poster (the type that comes with a cheap frame) of a huge soaring Eagle. It just said 'The Wild'. I was pretty confused at the time, and felt a bit homeless living out of a bag, and didn't want to release music under a singer-songwritery birth name so I thought I'd just take that name. I almost always play with a band at shows, so I like that I can call them 'The Wild' when they're there and just say 'The Wild' is in my performance (or in my head) when I play alone."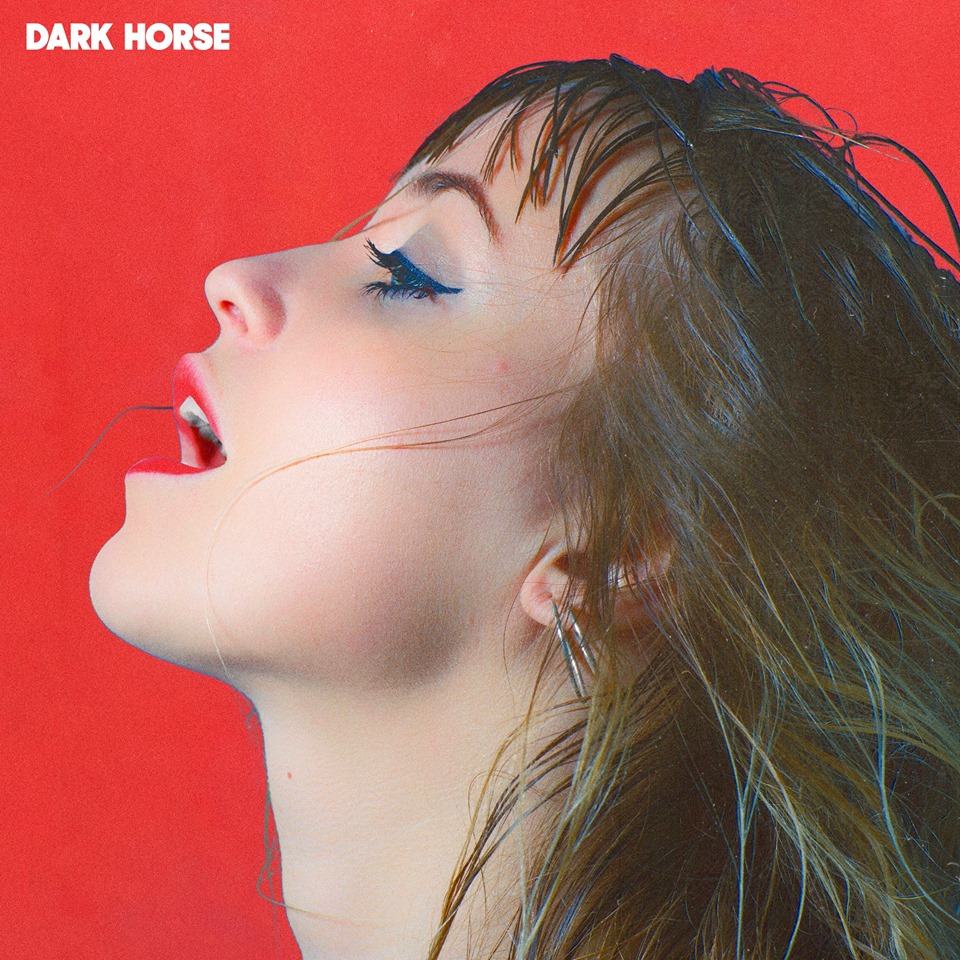 How has your sound developed since Strangers and Lovers? Any new influences?
"This album is quite a bit bolder and has more punch to it. I'd say it's even poppier. There are still loads of retro influences, and lots of guitars and warmth, but I've allowed space for more synths and electronic elements. I've also played more of the instruments myself this time around – we were only three people in the studio doing everything, so that was cool. The lyrics are more political and about other people this time around, there's so much unfairness everywhere and it churns in my head. I listen to such a diverse mix of music that it's hard to pick out specific influences, but I'd say I've drawn more from my own youth this time, listening back to 90's RnB favourites, 80's stuff my mum used to listen to, and Middle Eastern music we used to dance to at my secondary school. It's a pretty eclectic collection of tracks bound together by my melodies and voice."
And what of the single? Can you reveal a bit more?
"'Dark Horse' is really percussive with almost just chopsticks, a bass drum and some more percussion bits and a simple synth line going through. We started off recording the basics like they were in my home demo and then added some electric guitar, backing vocals and other fun stuff. It has an almost childlike vocal melody that kind of sticks to your brain. It's a fun song with a dark lyric, but it makes me happy listening to it. I've been dancing around to this a lot at home!"
And what's your plans for the rest of 2017?
"My plan now is to have a lot of fun and play a lot of music. Rehearsing with my band, going on tour and finishing the album which I'm releasing this year. In between that, I'll be doing some songwriting workshops, writing new stuff and maybe tending my herb garden! "