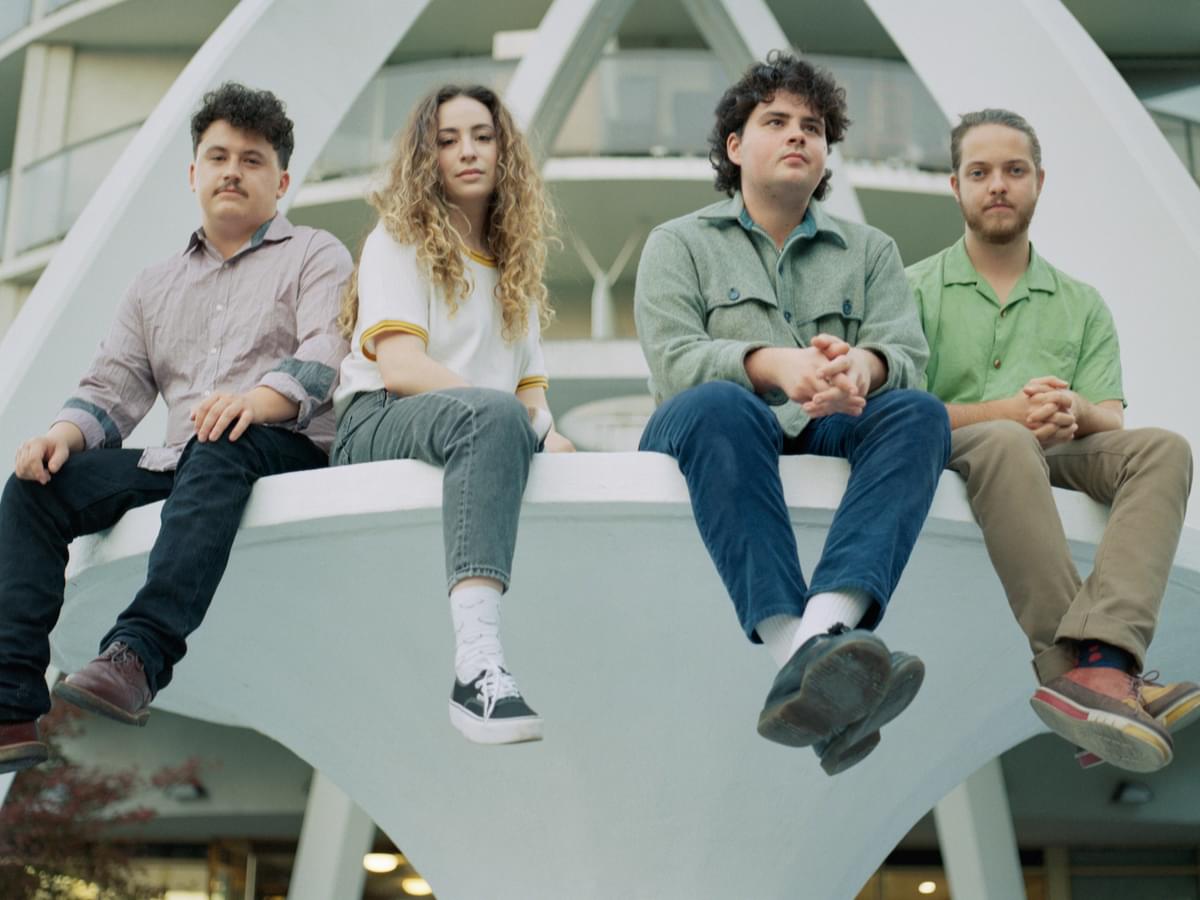 Tallies plunge into watercoloured shoegaze on new offering "Trouble"
Toronto-based quartet Tallies deliver submerged shoegaze on melodic new cut "Trouble".
"Trouble" is both brooding and bright, merging jangly, psychedelic guitar tones with a crashing beat that runs into the distance with vocalist Sarah Cogan's angelic vocals.
Jumping playfully between a vibrant, multicoloured chorus and soothing, dream-pop verses, "Trouble" finds smoothness in the roughest of surfaces, driving towards a bright sound.
Speaking about the track, Cogan explains "Trouble" is about "the feeling of naiveté and being unable to predict certain situations when in possible danger. This innocence, for women especially, is impossible to maintain as you grow older."
"Trouble" is taken from their forthcoming self-titled debut album. Lead guitarist Dylan Frankland explains, "While writing this album, we were listening to The Sundays' Reading, Writing and Arithmetic a lot. Harriet Wheeler's soft-spokenly sweet melodies has a major influence on where Sarah sometimes takes her writing to."
Tallies' debut record was co-produced by Frankland and Josh Korody, and recorded at Toronto's Candle Recordings, which has previously welcomed the likes of Metz, Dilly Dally, Austra and more.
Tracklist:
Trouble
Mother
Midnight
Have You
Not So Proud
Trains and Snow
Beat the Heart
Eden
Giving Up
Rocks
Easy Enough
Get the Best Fit take on the week in music direct to your inbox every Friday