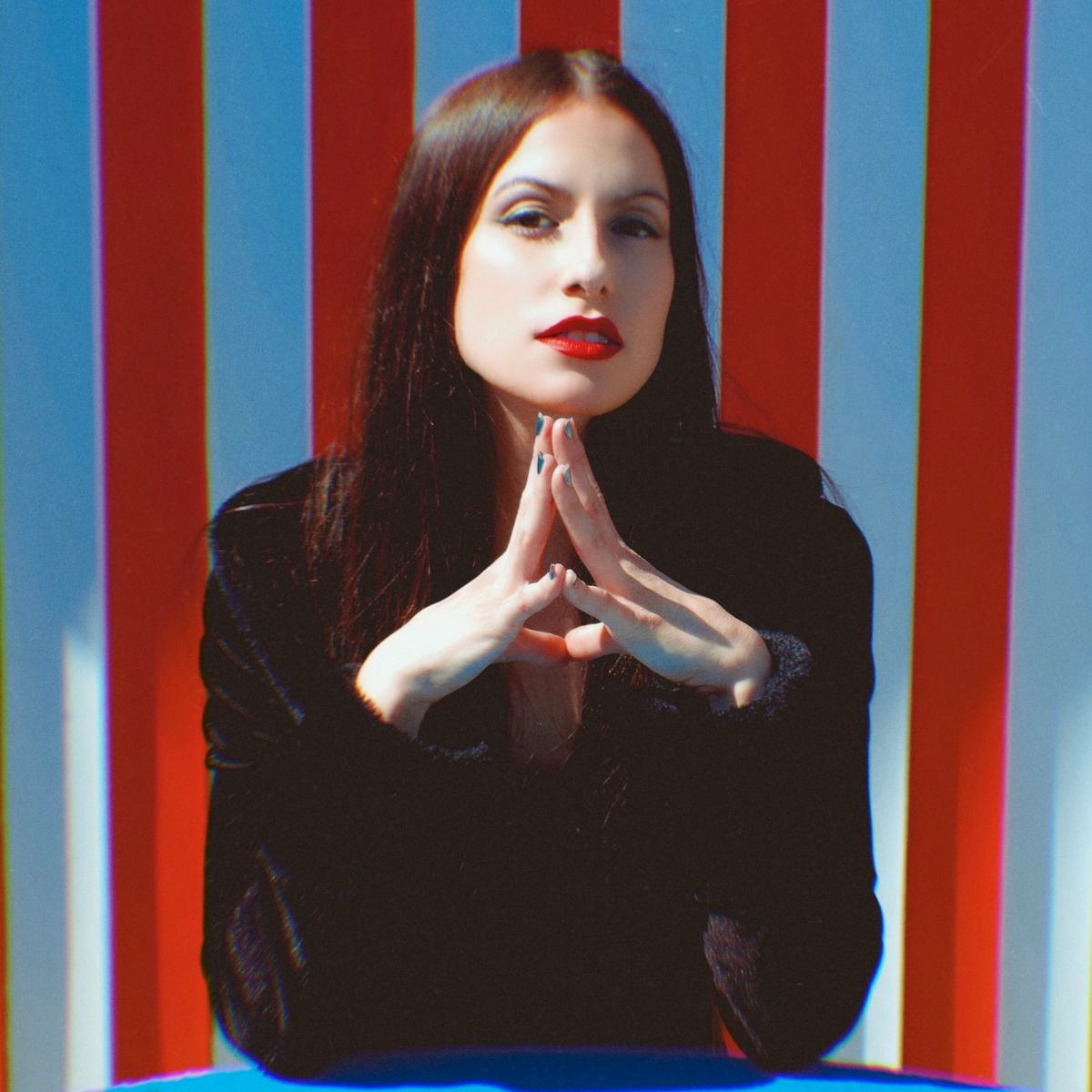 Syd Silvair leans into romantic idealism and shares her wisdom on the fantastical "Heroine"
Let NYC's Syd Silvair whisk you away into a world of magic and mystery with "Heroine", a highlight of her tarot-inspired debut EP Reverie.
A born-and-raised New Yorker, Silvair's enchanting songs mark the crossroads between life and death or at least a point of limbo between a heaving dancefloor pumping out disco and a haunted graveyard of whispers. Tracks like "Heroine" are dosed with drama and tension, but filled with illustrious pangs of joy.

As the focal point of her debut EP Reverie, "Heroine" is a masterful demonstration of the worlds which Silvair creates with her music. Splitting her time between working on her music and working as a tarot reader, her love for the mystical and divine follows through in the soundscapes she manifests. She says it best herself when she explains that "all the songs on Reverie draw from these liminal places where dichotomies can coexist, and even dissolve into each other."

Calling on the roar of '70s psychedelic rock for inspiration Silvair filters this through pulsing beats and soaring vocals, juxtaposing old and new, the heavens and earth. A unique talent, Silvair is an artist who is unafraid to get lost in her concept and really live through her music.



We caught up with the singer/songwriter to dive into her mystic inspirations and to discover more about her path into music and this stunning debut EP.
BEST FIT: What's the story behind "Heroine"?
Silvair: I tend to romanticise other people, and a lot of my songs are written from that perspective. But for "Heroine," I wanted to change things up and explore the opposite point of view. I've had moments where I knew someone was only seeing what they wanted to see in me, and it's tempting to lean into that idealistic version of yourself.

Deep down you know it's fleeting but there's something so seductive about that little window of time where you get to be this 'heroine' figure. There's also the conflict of not wanting to hurt the other person once the illusion is shattered. This gave the song a sort of tenderness that I think is reflected in the instrumental—there's a bit of melancholy under the sultriness.

Where does it fit in with the rest of the EP?
"Heroine" corresponds with the Temperance tarot card, but there's one element of that card that speaks to the lyrical content of Reverie as a whole: bringing together extreme opposites to create something balanced and complex. I'm most inspired to write when I come across an intersection between two opposing forces or conflicting feelings. All the songs on Reverie draw from these liminal places where dichotomies can coexist, and even dissolve into each other.




What came first Tarot or music?
They've both been part of my life for so long, but music has been more of a constant. I turned away from tarot for a period of time—there was a part of me that wanted to be 'taken seriously', which I now realise is a trap that's too easy to fall into as a young person, and tarot felt like something I could leave behind in childhood. I'm thankful to have found my way back to things I was so sure of as a kid, like tarot and magic. Ironically, that return has felt more like 'growing up' than anything else I've experienced. It has also enhanced my creative process in a major way.

What was going on in your life when you were making these records?
I had been using tarot as a songwriting tool for a while, but otherwise, those two areas of my life were pretty compartmentalised. That changed right around the time I started making this EP. In retrospect, I can't believe it took me as long as it did to fully combine my love for music and mysticism—they share so many beautiful parallels.

It's clear to me now that making music is a form of alchemy. I'm really happy that revelation came when it did, because it gave the creative process of Reverie a real sense of enchantment.

What do you hope listeners take away from Reverie?
I hope Reverie feels like a lush little fantasy world that listeners can retreat to whenever they need a break from reality, which I think these days, is more than ever.