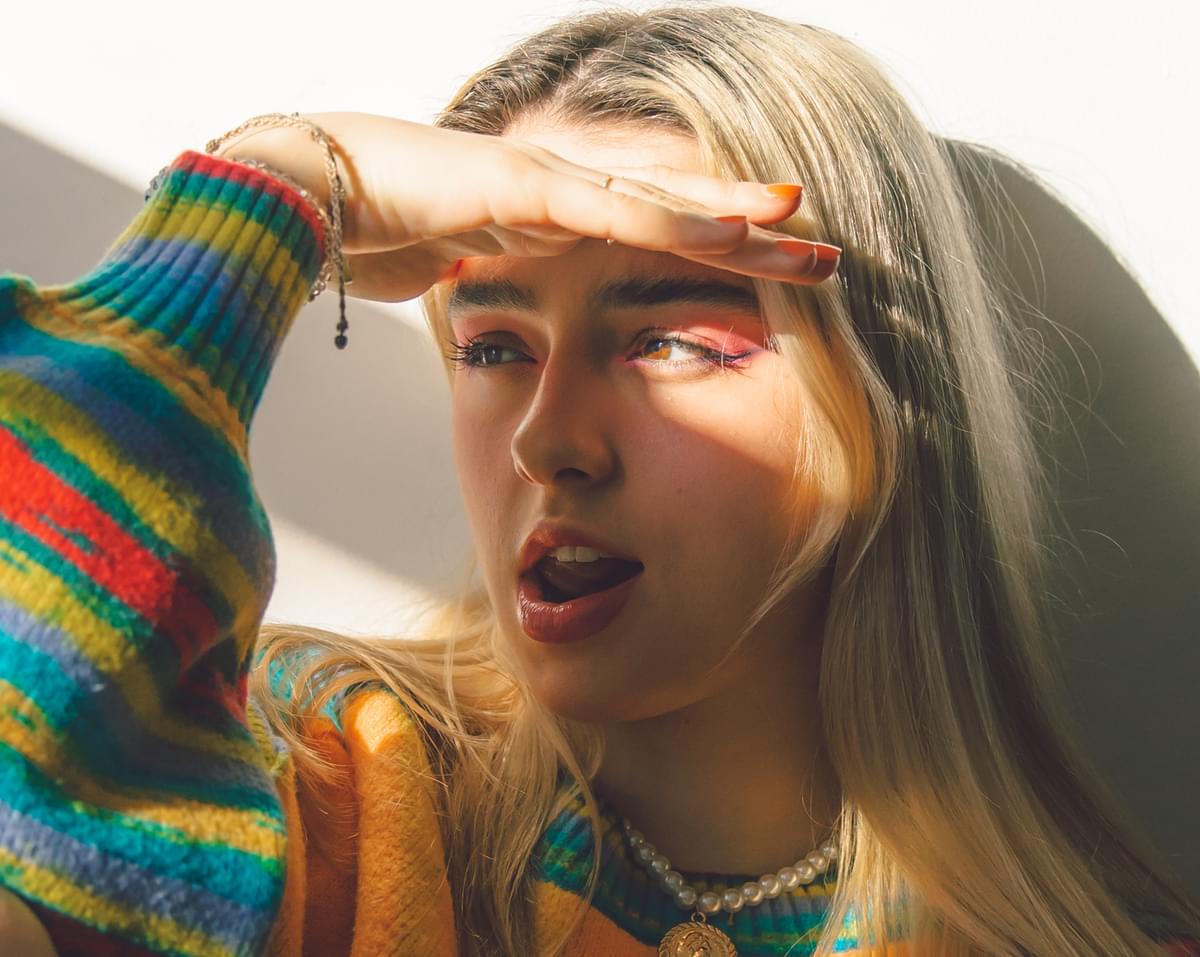 Stevie Bill warns her ex's next lover in "Good luck to your new girlfriend"
Full of 00s nostalgia and dynamic pop energy, Stevie Bill spills all in her first drop in two years, "Good luck to your new girlfriend".
From Amsterdam to Berlin to New York, Stevie Bill is well equipped when it comes to navigating various international music scenes at only 23 years of age. With just two singles prior to "Good luck to your girlfriend", Bill is still relatively new to the scene, though, since the age of 19, she has dedicated her time to pursuing music, through studying, making connections, and writing for various industry creatives while city hopping. Having been exposed to a large array of the industry already, it's bound to have influenced her creative process and approach to music, making this an exciting new era and project for the worldly artist.
Right off the bat, Bill's energy is explosive. Combining gritty electric guitar and booming drums, she's created an upbeat, pop anthem for anyone who's been treated as less than they deserve in a relationship. The track is bold and direct in its message to the ex, coming from a place of betrayal and resentment. Stevie has a distinct way of conveying her feelings through the use of highly emotive lyrics, which gives her sound a gripping uniqueness.
"No shade to my ex, but I had heard some things about our past that I wasn't so pleased about, a year after we broke up," Stevie explains. "So, I wrote a song to wish his new girlfriend good luck with him. It wasn't meant as hate to their new relationship, more of an anthem to bring myself peace."
"We wrote it super fast, the whole song was there in 15 minutes. I was super pissed at the time so I guess the emotion just needed to come out. A few days later my other roommate Jacob flew in from his hometown in Ohio and recorded some sick guitars to give it that rocky, Avril Lavigne-ish vibe. It was such a fun song to make and whenever we play shows all my friends scream the lyrics with me, it feels like a bit of an anthem now, even though no one else knows the song yet."
Having named Lavigne as a key inspiration, they share the same fiery attitude and sound, both using music as a way to digest their emotions and let out anger directed at specific people. This pop-punk influence has contributed to shaping her into the young adult she is today and her personal taste in music, which we hear on this new record."I bet you didn't tell her about all the shit that you did to me. I know that you don't treat her right because you change like day and night", she sings.
Bill encourages the listener to be aware and cautious of the people in their lives, not viewing everything they say through rose-tinted glasses. She is indirectly speaking to the ex's new girlfriend, giving her a heads up about the kind of guy she is dealing with, as she comes from a place of relation. This makes her lyrics and her as an artist a relatable force, as she is honest and open about situations which are experienced by many.
Get the Best Fit take on the week in music direct to your inbox every Friday