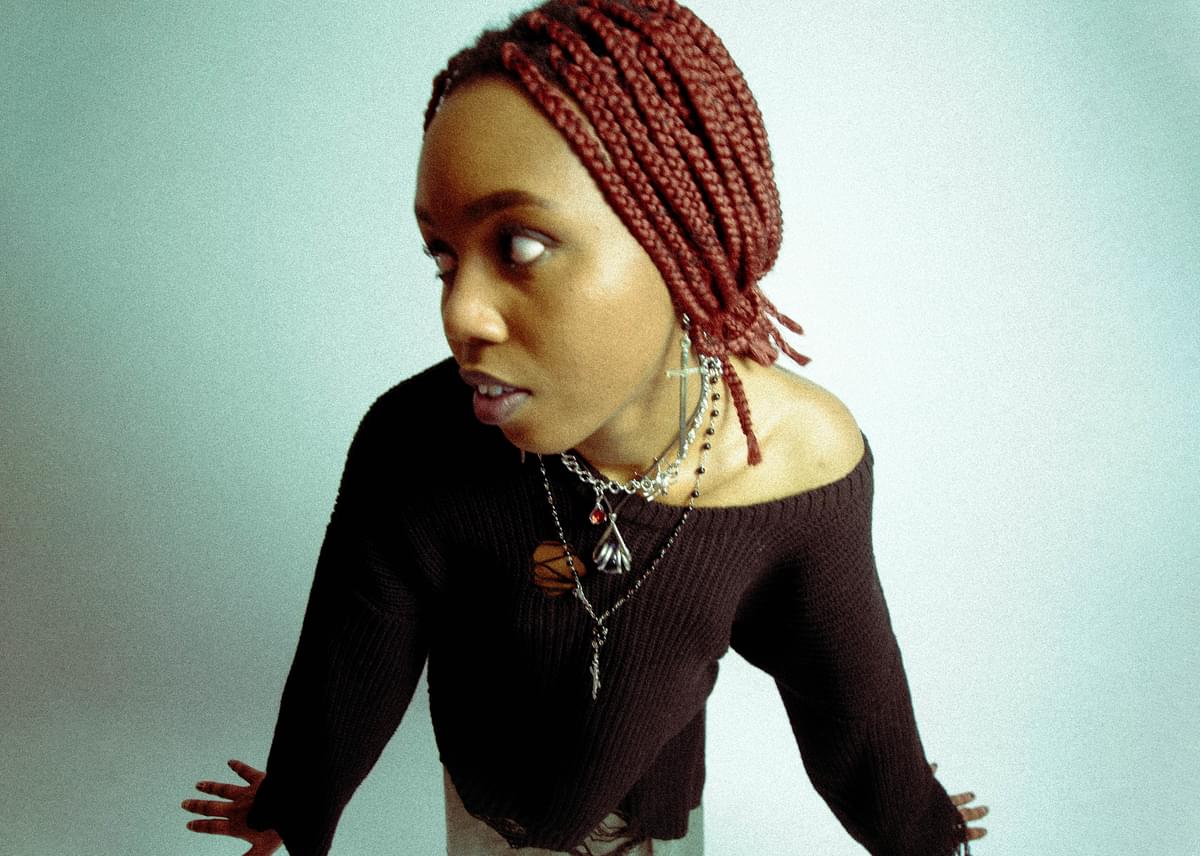 SPIDER's anthemic "U GET HIGH / I GET NOTHING" unpicks the desire for validation
Dublin-born, London-based 22-year old songwriter SPIDER electrifies on her debut EP and dazzling lead single "U GET HIGH / I GET NOTHING".
Describing an intense crush that SPIDER once had, "U GET HIGH / I GET NOTHING" is a brutal takedown of desire and an artist's realisation that it wasn't the person that they wanted, but the feeling of being wanted. "I allowed myself to be taken advantage of emotionally so that I could feel desired and wanted for a little bit," SPIDER explains of the track. "That feeling is addictive when you feel like you've never had access to it before, and when you're not in the place to give that energy to yourself you'll search for it in other places."
SPIDER was born in the Dublin suburb of Tallaght, in a strict Nigerian-Catholic household, where traditional Nigerian gospel soundtracked both her early mornings and her late nights. One day, while out with her father doing the food shop, she stumbled across a Gwen Stefani CD which she bought and played on a nightly basis, dancing on a coffee table as she imagined herself performing to a sold-out Madison Square Garden.
When her tastes crept to more alternative artists, her parents restricted what she could listen to and discouraged her from listening to more diverse music. "I wanted to start listening to alt-pop and pop-rock and that's when I would experience a lot of discouragement," SPIDER recalls to BEST FIT, "I felt like I was doing something wrong or not being who I should be by wanting to dive deeper into that world."
It was her parents' decision to ban her from concerts that drove her to find solace in online fandoms and music communities across the world. "Having access to the internet granted me tons of freedom to find the things that resonated with me, so for the most part that meant that, regardless of my upbringing, I was given the freedom to like what I like," she adds, "but it didn't come without the worried remarks from my parents about how the music I was listening to was 'scary' and 'fearful'."
It was around 2016 that SPIDER began considering music as a career, but she was disappointed by the seeming lack of diversity in the Irish music scene at the time. It was around this time that fellow black artist Soulé broke through the crowd and was quickly followed by the hip-hop trio Hare Squead. "I remember getting so emotional and calling my dad over to watch their music videos with me," she admits, "because they were proof that my blackness didn't have to be an obstacle."
It was around this time that she started writing her own music, with the aim of moving across the Irish sea to London. By 18, she had done just that, but found herself being racially pigeonholed by male producers, unwilling to allow a black woman's sound to stretch far beyond R&B. By the time lockdown came around, she was in the middle of a dark period of depression. "I had gone through a really dramatic music industry experience that had me emotionally paralysed for a long, long time and stopped me making music completely. I had essentially given up on myself," SPIDER recalls of the time, "and being in lockdown meant that I was forced to kind of look at what happened and really work my way through all the residual feelings that time left behind, and as I slowly started healing I started opening up to the idea of spirituality again."
During lockdown, her track "Water Sign" caught fire on TikTok and went viral. With motivation replenished, SPIDER set to work on making the project she always wanted, unwilling to leave any stone unturned to create her vision. "C.O.A is a project that encompasses all the experiences and feelings that I finally got to have and indulge in once I moved to London by myself," she explains of the EP's themes, "It's all the things that my friends got to dive into much earlier than I did, and this project is me finally having my coming of age moments and finding myself through these transformative experiences and letting myself make all the fuck ups and feel all the feelings."
"There's no right way to find yourself," SPIDER replies of what she wants listeners to take away from C.O.A. "You'll grow into your power and own parts of yourself that you wanted to get rid of. And there's no age for that to happen. The universe will just start throwing all these lessons at you unprovoked."
"I also want young kids of colour to know that they're allowed to do all these things too" she adds, "We're brought up carrying this invisible weight of responsibility on our shoulders and all of these 'coming of age' experiences that we see our friends go through seem unattainable for us to experience. But I hope this project shows them that that's not true."
With more music on the way, SPIDER is one of the most exciting artists to come from Ireland's alternative pop scene in quite some time. Unafraid of standing out, of clashing mechanical instrumentation dripping through her vocals, SPIDER's vision is a sight to behold.
Get the Best Fit take on the week in music direct to your inbox every Friday