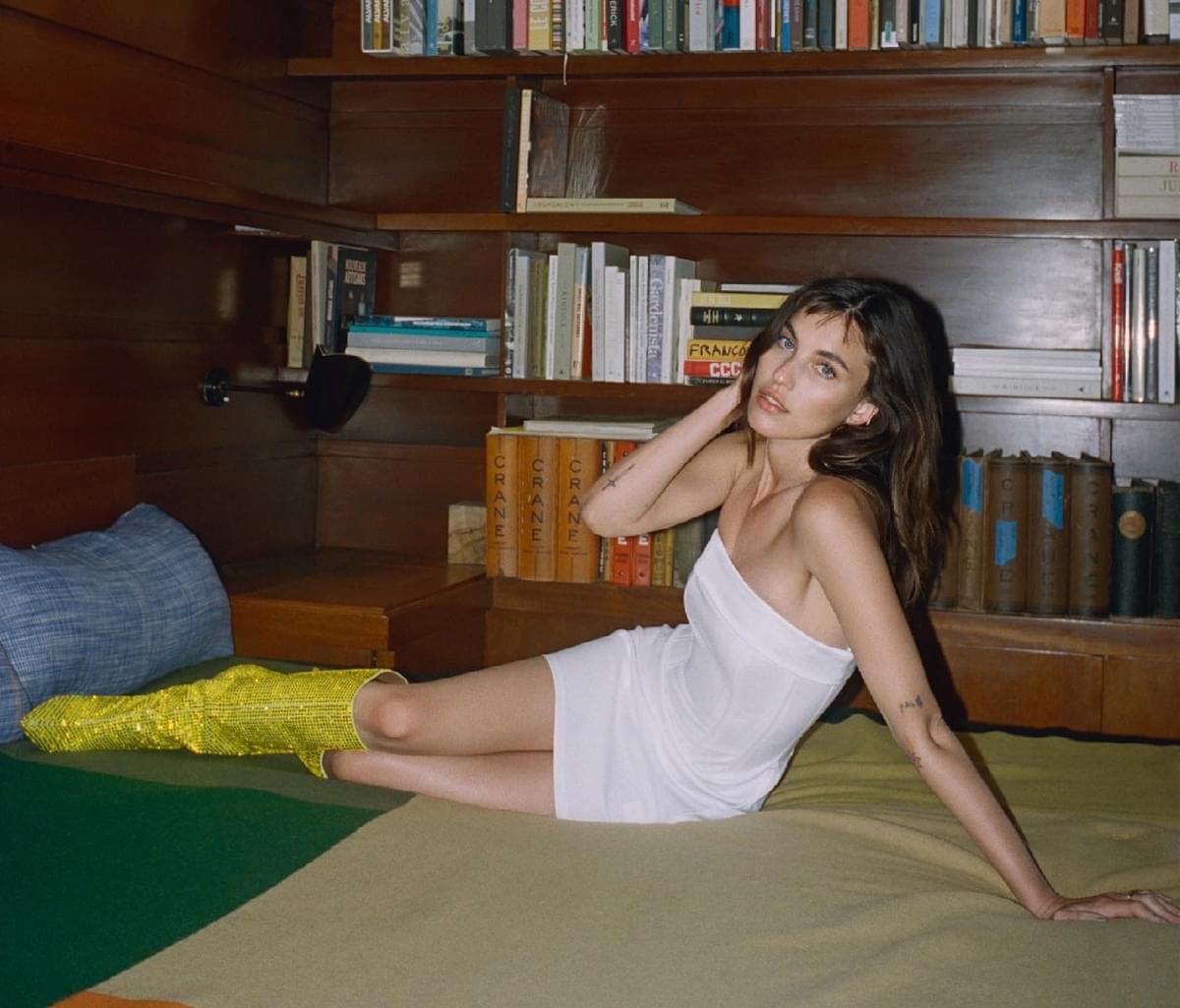 "Brutal" sees Rainsford search for emotional clarity in collaboration with Anna of the North
A triple threat by occupation but with an ability to craft heart-wrenching balladry, Rainsford is raising the stakes with her new single "Brutal".
One thing you should know about Rainsford is that she isn't in the business of putting herself in a box. In between modelling, acting, and musicianship, she joins a legion of multi-hyphenates (J.Lo, Beyoncé, Rihanna) that transcend boundaries.
As an actress (by her birth name Rainey Qualley) she made her debut in AMC's award-winning drama Mad Men, before staring in Oceans 8; as a model, she's walked runways for dozens of esteemed fashion houses (Chanel, Bulgari, Gucci); while as a musician, she's crossing paths with the likes of Albert Hammond Jr, Twin Shadow, and Nick Zinner.
"In my early 20s, people put pressure on me to make a decision, because they think I couldn't be taken seriously in both worlds," she laments over a Zoom call with Best Fit. "For a while, I gave into that notion and tried to separate the two, but as I grew up, I realised I can do whatever I want – it's definitely possible to be a serious musician and a serious actor."
And she has good reason: "they're complimentary because acting is so much more out of my control. I'm not allowed to do a movie or show until somebody picks me, whereas music is much more self-motivated. I can write a song and create whenever I feel inspired to do so."
Her influences range from Backstreet Boys and Christina Aguilera to Cocteau Twins and Prince, to Kate Bush and Dolly Parton and this breadth continues to her own material. An authentic tour de force since her EP Emotional Support Animal, which blended slick pop with a relatable depth, Rainsford then vanished for a year and a half after her most recent single, "Love Me Like You Hate Me."
Having considered the artist she wanted to become, Rainsford reflects that her catalogue is symbolic of time - "I'm really proud of it, but I'll continue to evolve." Today's release "Brutal" is exactly that, a departure that purposely shifts to a new sonic palette.
As emotional as it is anthemic, Rainsford reflects on changing her usual perspective in the track's origins. "Everything that I write is usually very self-motivated, almost like a diary entry, but in this instance, I had a friend who was visiting the studio and she was venting about her life, her relationship, and what she was going through."
Soon, Qualley was noting down her story, like a quasi-therapist providing a cathartic experience of friendship and art. "Thirty minutes later I was like, I think I just wrote a song," she laughs. "Writing from someone else's perspective was a very freeing exercise."
Norwegian singer-songwriter Anna of the North was keen to come on board to bring "Brutal" to completion. "I knew I wanted the song to be a duet," Rainsford continues, "so I dm'd Anna on Instagram and sent her the demo. I've been a fan of hers for years, so I was thrilled that she liked it and wanted to be involved."
It may have taken about a year for the pair to release the track, but what results is an introspective and majestic ballad that paves the way for a debut LP arriving later this year. With praise from all angles, Rainsford has the world at her feet.
Get the Best Fit take on the week in music direct to your inbox every Friday