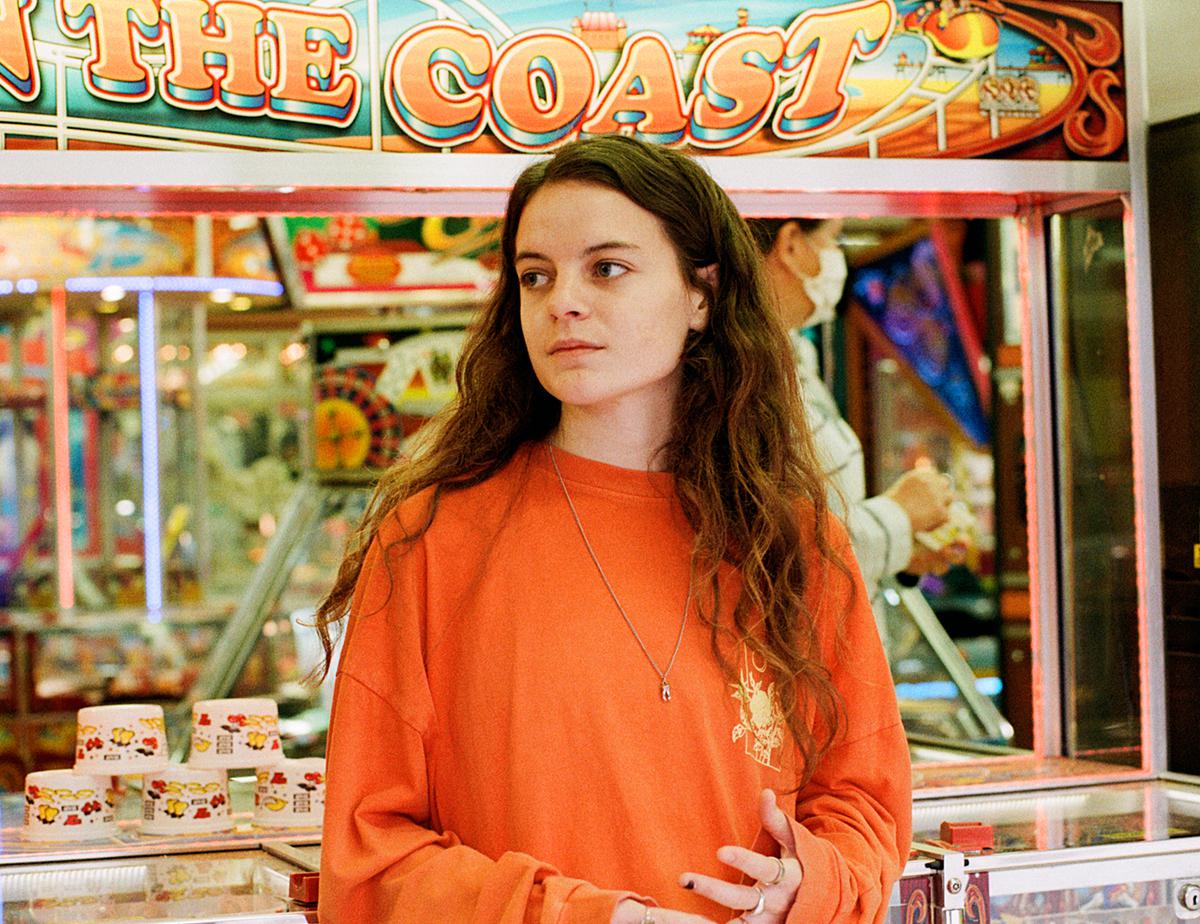 pinkpirate asks "Do You Want It All?" as they navigate conflicting voices within a relationship
With self-made bedroom production and lyricism, pinkpirate is a prime example of the joy and promise in today's up-and-coming indie scene and its inspired creators.
The first offering since pinkpirate's 2021 debut EP Nowhere, the melodic, tranquil sound of 20-year-old Caitlin Brown has returned to the scene with their new single "Do You Want It All?". This multi-skilled singer/songwriter displays true artistry in the way they have carefully produced the track alongside Bullion.
Created last year from Caitlin's bedroom in the coastal county of West Sussex, the song is bursting with delicate instrumentals and even smoother vocals. The track lyricises a relationship where there's a disproportionate amount of give and take. It's the kind of love that strips you of all you are worth, whilst you receive half that energy in return.
""Do You Want It All?" is about the sort of person who doesn't like to give but loves to take in a relationship," pinkpirate shares. "It's about the feeling of somebody taking all you have and treating you badly but not being able to see that they've done that. The song was inspired by a lot of Bon Iver and James Blake' due to the mellow, yet amped-up nature of the track," they continue. Although, there is also a strong familiarity in the pitching of the vocals and heavy use of production to the sound of The Japanese House; an influence who like Caitlin has a strong sense of identity in the music they create.
The visuals – shot by Theo Batterham - pair a rustic, DIY feel. We are taken on a visual tour around Brown's hometown, Bognor Regis, seeing these sites through her eyes and contextualising the place where the track was made. "There's not much to do in Bognor Regis when it's not sunny," Brown comments, but as the camera follows them walking in typical grey English weather, we see only the back of their head in most shots – less about seeing the face of the artist but rather their presence and the momentum that's created to the beat of the song.
As an LGBTQ+ and neurodivergent artist and producer, pinkpirate doesn't shy away from expressing their identity within their artistry and puts them in a valued position to offer others a space for representation and relation. "Do You Want It All?" is an exciting release from the newcomer and displays the bright, emerging force they're set to become.